Healthy Egg Salad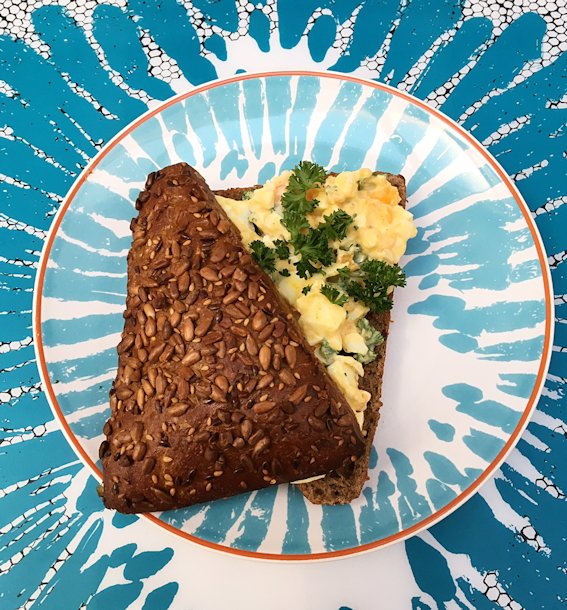 I love egg salad, but the store bought variant is often made with lots of fatty mayonnaise.
This healthy version is made with yogurt instead of mayonnaise.
Ingredients:
2 hard boiled eggs

1 table spoon of unsweetened,unflavored yogurt of choice (I chose soy yogurt)

Pepper and salt

Optional: turmeric, curry powder, parsley, other herbs or spices, ...


Take the hard boiled eggs and cut them in small pieces.
Add the yogurt, spices and herbs and mix everything.
I used turmeric, curry powder, parsley, pepper and salt.
I think paprika powder will also work well or maybe adding some chives or garlic.
You can also use cayenne pepper for a more spicy egg salad.
This makes about two portions, which you can store in a closed container in the refrigerator.
Enjoy and let me know if you made this recipe!