Broccoli Zucchini Soup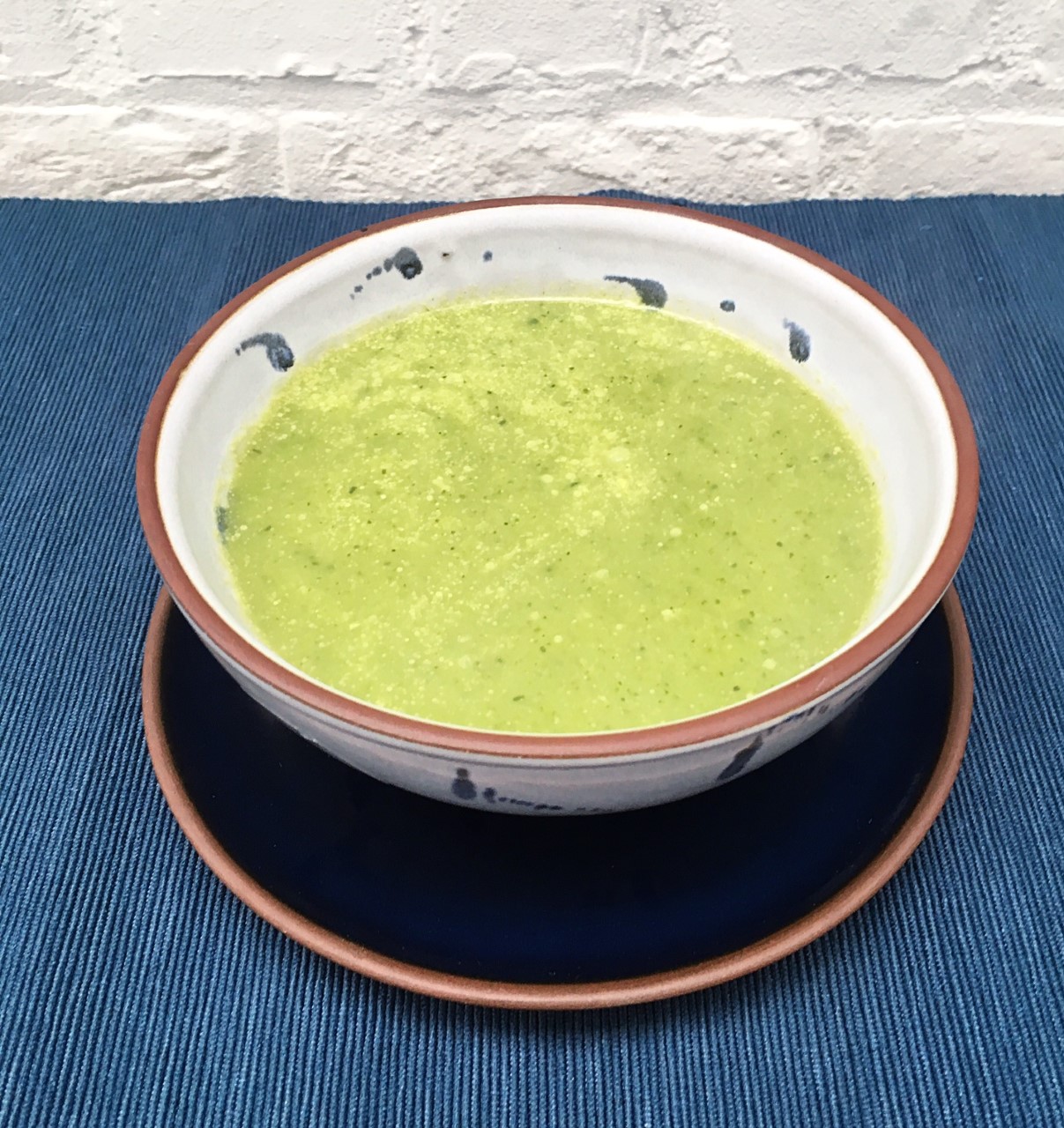 This is an easy and delicious recipe for green broccoli zucchini soup.
The recipe make about 4 portions and is a great way to get your daily vegetable intake.
Ingredients:
400 g broccoli

1 zucchini

1 onion

1 garlic clove

1 l water (or more if you prefer)

1 tablet for making vegetable broth

1 tablespoon olive oil

Pepper and salt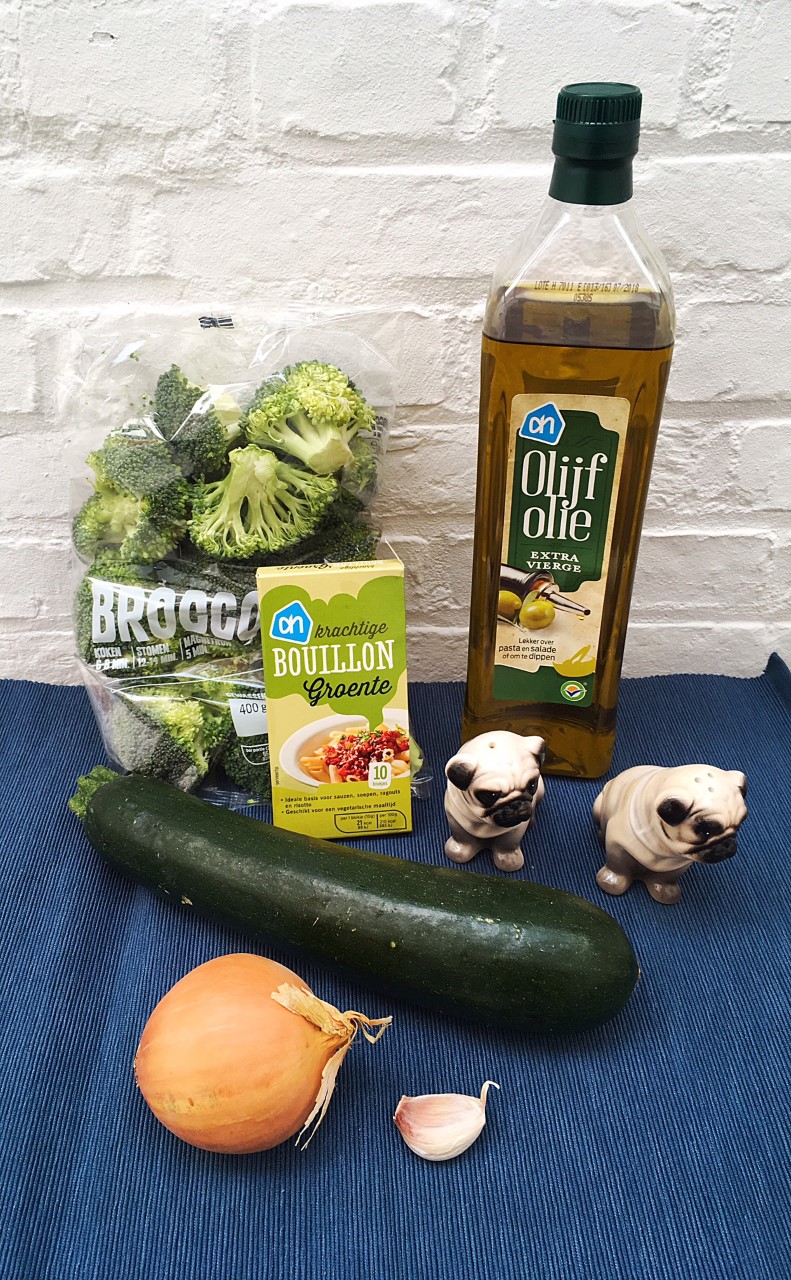 Instructions:
Wash the broccoli and zucchini, then cut into small pieces.
Heat up one table spoon of olive oil in a pot and bake the garlic clove and onion for about three minutes. Then add the zucchini pieces and bake for about 5 minutes. In the mean while you can boil 1 liter of water. Now add the broccoli, the tablet and the boiling water to the pot and let it boil for about 9 minutes.
Take the pot off the heat and use a blender or mixer to purée everything. If the soup is too thick then you can add a bit more water until you like the consistency.
Add salt and pepper to you your liking.
Serve with cream, bread or add some grated cheese on top.