Avocado Chickpea Salad with Feta Cheese
Do you want to know how to make this healthy salad filled with greens and other delicious ingredients?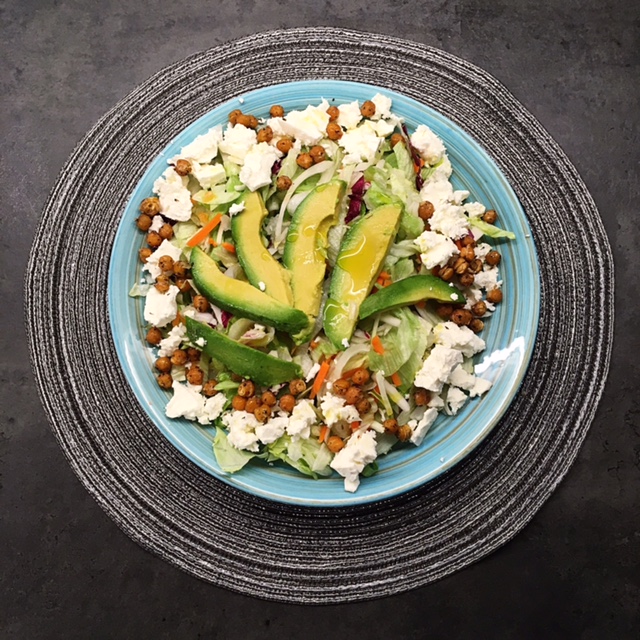 Ingredients for two
portions
:
200 g lettuce of choice

1 avocado

150 g chickpeas

150 g feta cheese

1 tablespoon of olive oil

dressing of choice

salt and pepper
Preheat the oven to 175°C. Drain the chickpeas in a strainer and rinse them afterwards. Pat them dry and mix them with the olive oil, salt and pepper.
Put the chickpeas on a baking sheet on the middle oven tray and bake for about 1 hour on 175 °C. I mix the chickpeas every 20 minutes, so they won't get burned in one place.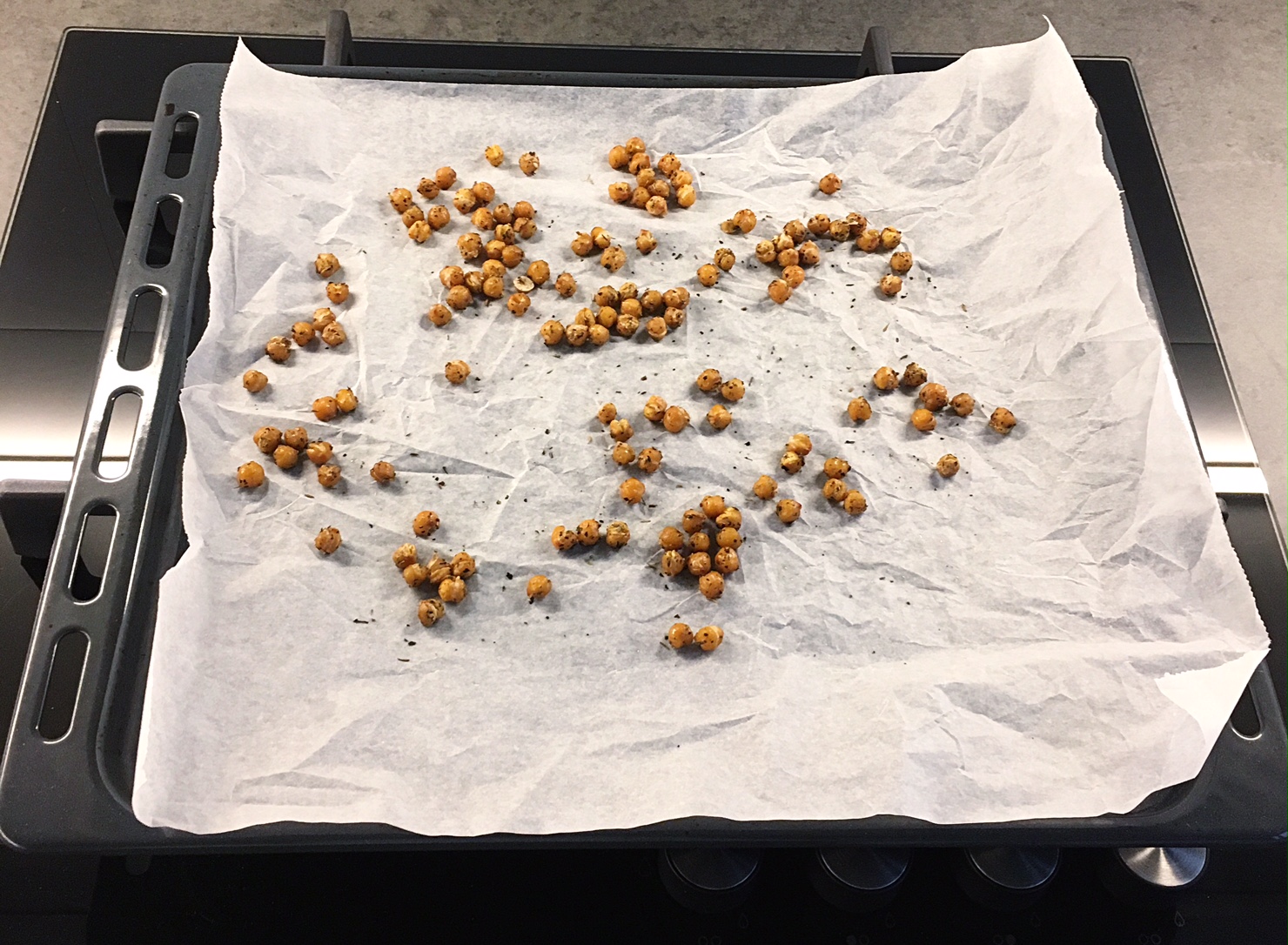 You can play with the temperature and time, if you want to speed up the process. I have noticed that if I go to a higher temperature for a shorter time, that the chickpeas get burned and don't get the crunchy texture that I prefer. I think this depends on the oven that you use.
While the chickpeas are in the oven you can start slicing the avocado and the feta.
When the chickpeas are ready you can put the lettuce on a plate and add the avocado pieces, chickpeas and feta cheese.
This salad is delicious without dressing, but I added some basil olive oil that I had. Feel free to choose your own dressing.
You can also add some balsamic oil or mix some olive oil, balsamic oil and white wine vinegar.
Enjoy! Please let me know if you have made this delicious salad.