Healthy French Toast

Hello friends!
I have an easy breakfast recipe for you! This recipe for French toast is lightened up and lactose free.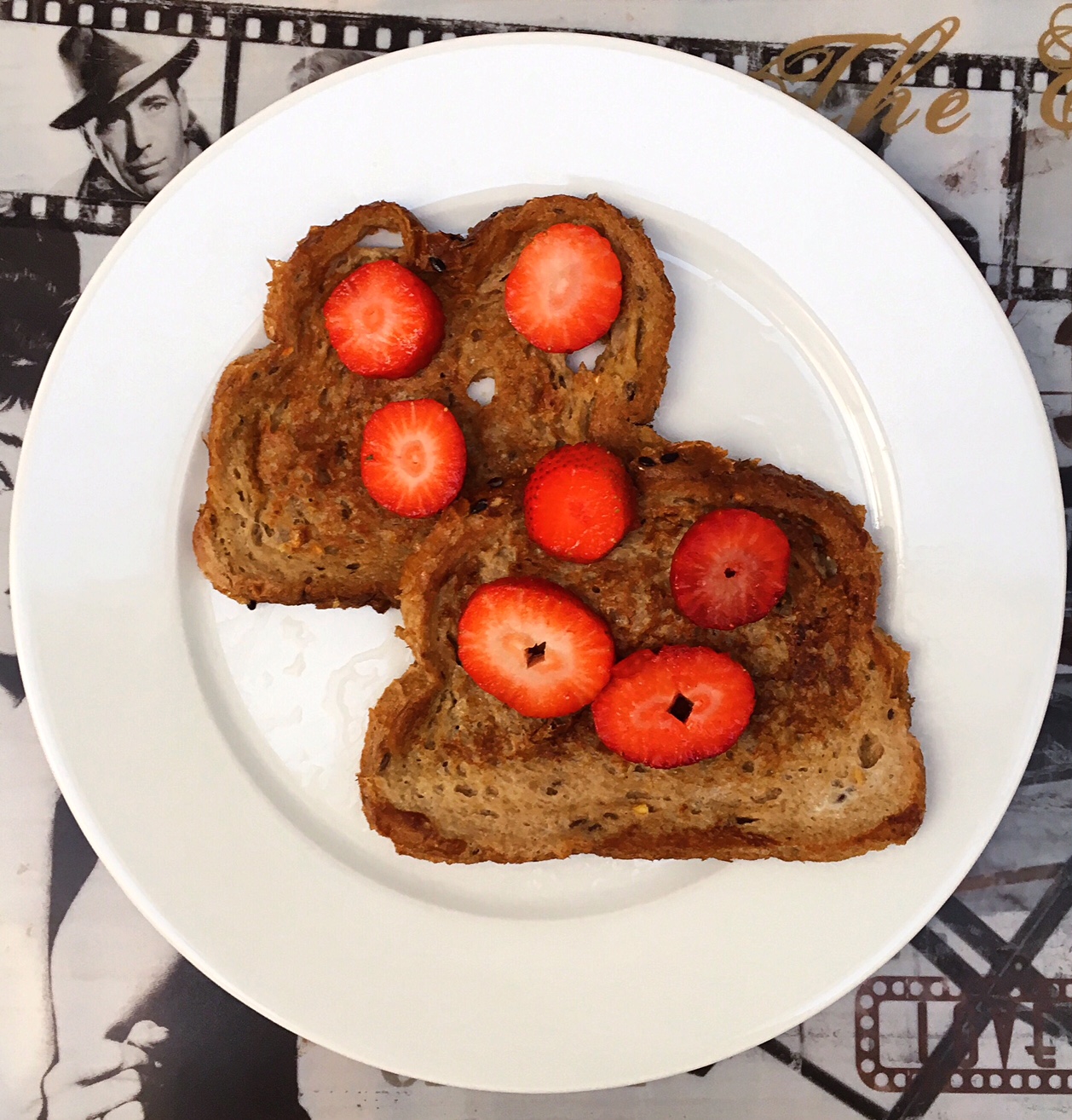 Ingredients for 4 pieces of bread:
4 pieces of brown bread, preferably a couple of days old (or you can use your bread of choice)

1 egg

150 ml unsweetened almond milk (you can use other milk)

1 tablespoon agave

half a teaspoon vanilla extract

olive oil or whatever you prefer to bake with

optional: cinnamon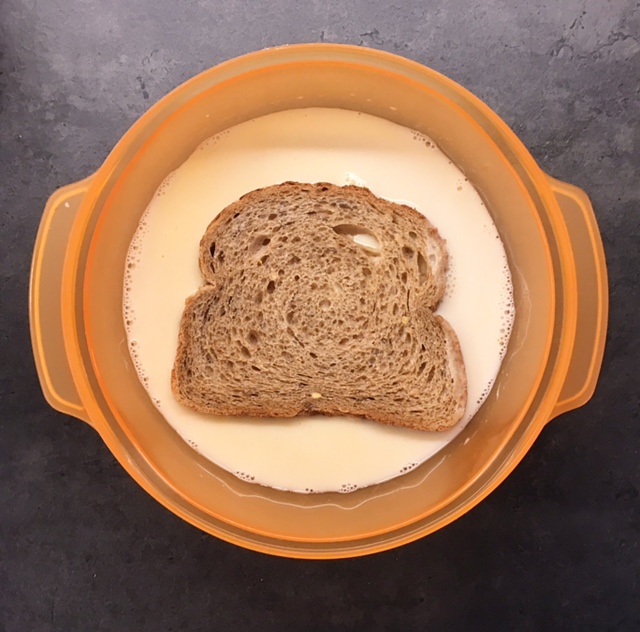 Instructions:
Mix the eggs, almond milk, agave and vanilla extract.
Add dash of cinnamon if you want.
Pour the mixture in a deep plate or a bowl with a flat surface.
Soak the slices of bread in the mixture on each side for a couple of seconds.
Put a bit of olive oil in a hot skillet.
Now bake the slices on each side for 2 to 3 minutes.
When the bread is ready you can top it with your favorite toppings.
Here are some suggestions:
Syrup, honey, peanut butter, chocolate sprinkles, cream cheese, marmelade, etc.

Strawberries, blueberries, raspberries, apples, bananas, etc.
Enjoy!