Risotto with Pesto and Peas
Good day!
Below you can find the recipe for a creamy risotto with peas and pesto.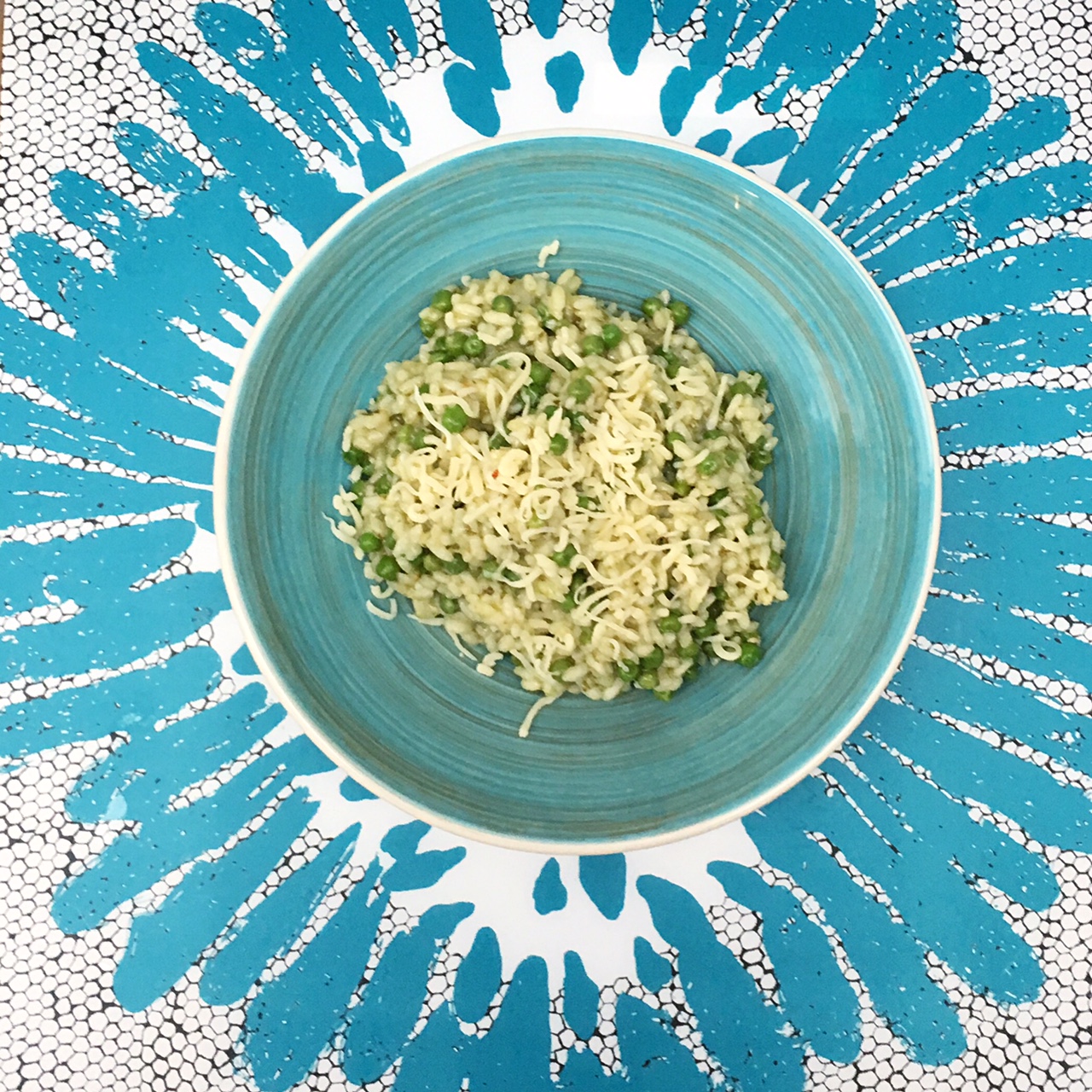 Ingredients for two portions:
200 g rice for making risotto

1 shallot

150 g frozen peas

2 tbsp green pesto

2 tbsp olive oil

1 tablet for making vegetable stock

600 ml water

Optional: grated cheese, pepper and salt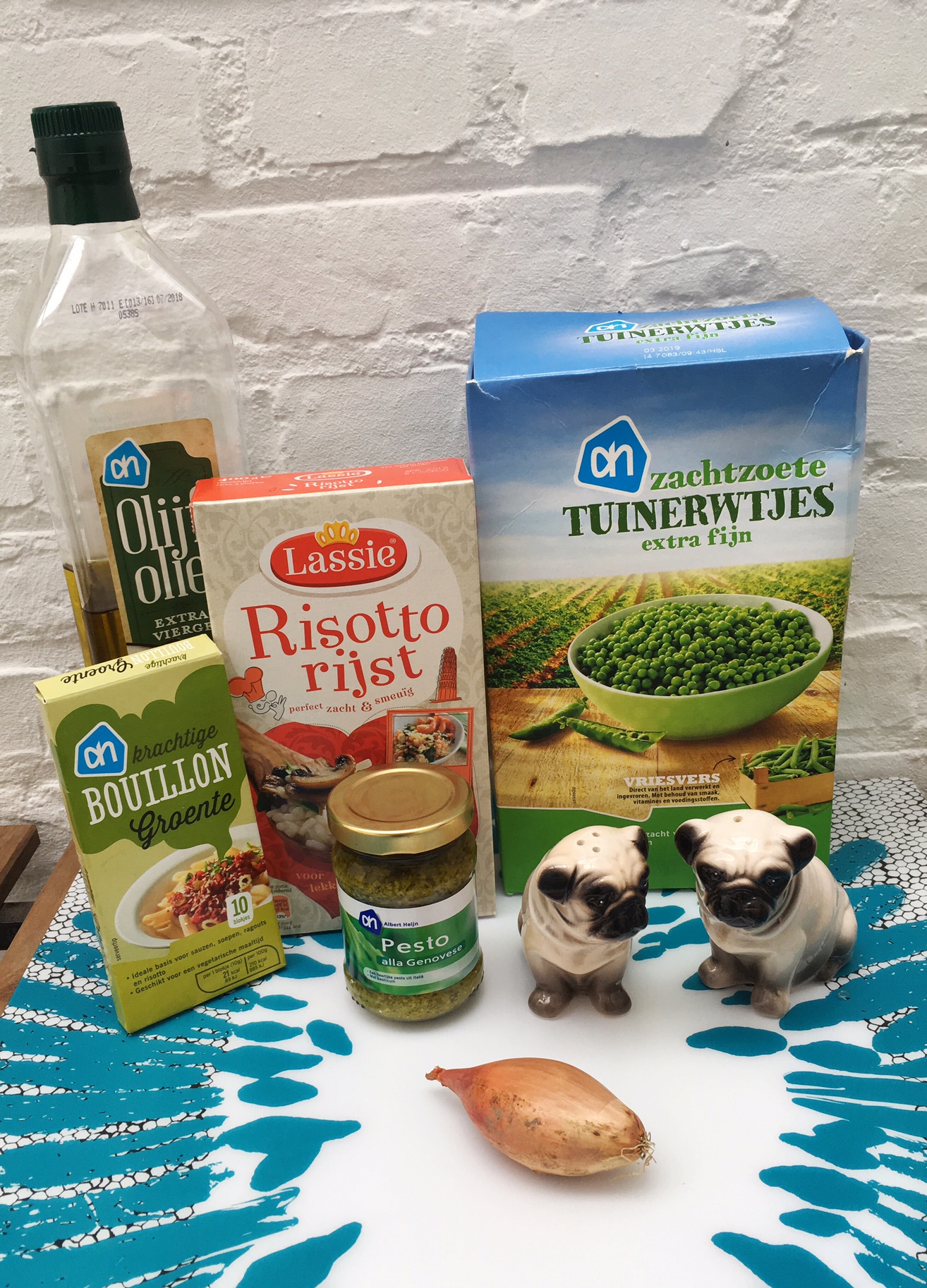 Instructions:
Start by making your vegetable stock by adding the tablet to the water and boiling it. In the mean while you can dice the shallot into small pieces.
Heat up a pan with the olive oil. Now you can bake the shallot for 1 minute and then add the risotto rice for another 2 minutes while stirring.
Add small amounts of the vegetable stock to the rice and stir until the liquid is gone. Repeat several times. When you are halfway through using your water you can add the peas.
Keep adding the vegetable stock until everything is used up. This takes about 20 minutes.
Now you can add the pesto and stir for about two minutes.
Add some salt and pepper to taste.
You can also add some grated cheese if you like.

Enjoy your meal!