Vegan Bean Tacos
Hello!
It's Taco Thursday over here!
Below you can find a recipe for vegan bean tacos.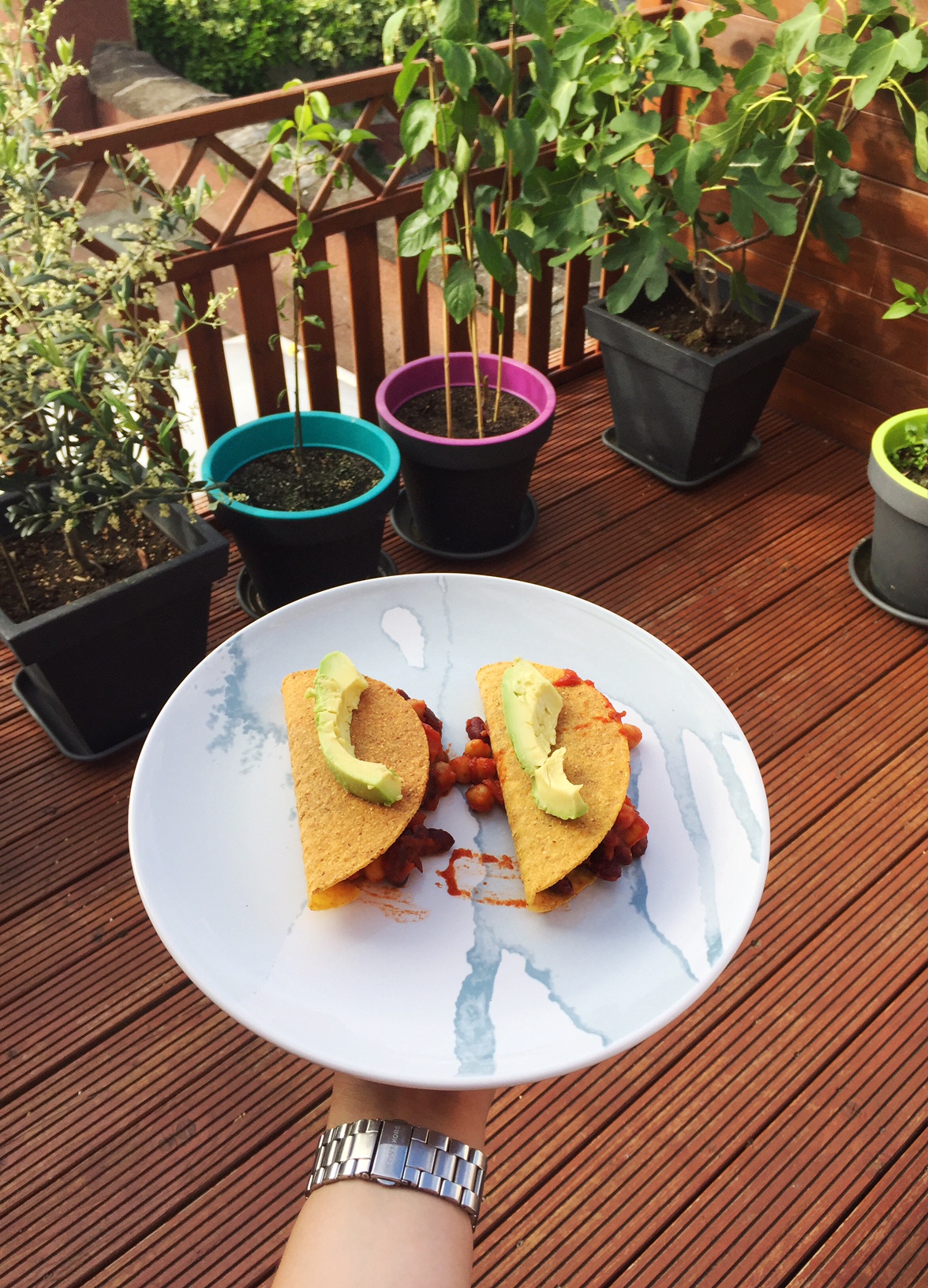 Ingredients for 4 tacos:
4 taco shells

130 g chickpeas

250 g kidney beans

1 can of tomato pieces (400 g)

1 avocado

1 tablespoon olive oil

pepper and salt

optional: grated cheese, cayenne pepper
Instructions:
Preheat the oven to 180 C°.Take a pan and heat up the olive oil.
Now add the chickpeas, kidney beans and tomato pieces.
Bake until the mixture is the consistency you want.
It took me approximately 10 minutes to get rid of the excess fluid of the tomato pieces.
Add pepper and salt (and cayenne pepper if you want) to taste.
Put the taco shells in the oven for about 5 minutes or until they are light brown.
In the mean while you can slice your avocado.
Take the taco shells out of the oven and fill them with the bean mixture.
Top with the avocado pieces and/or grated cheese!
Enjoy!
Let me know if you have tried this recipe,
by using #laurinie or tagging me on Instagram @laurinie_.