Rice With Zucchini, Eggplant and Chickpeas
Hello!
Today I'm sharing an easy vegan recipe, which is also healthy and delicious.
Ingredients for two portions: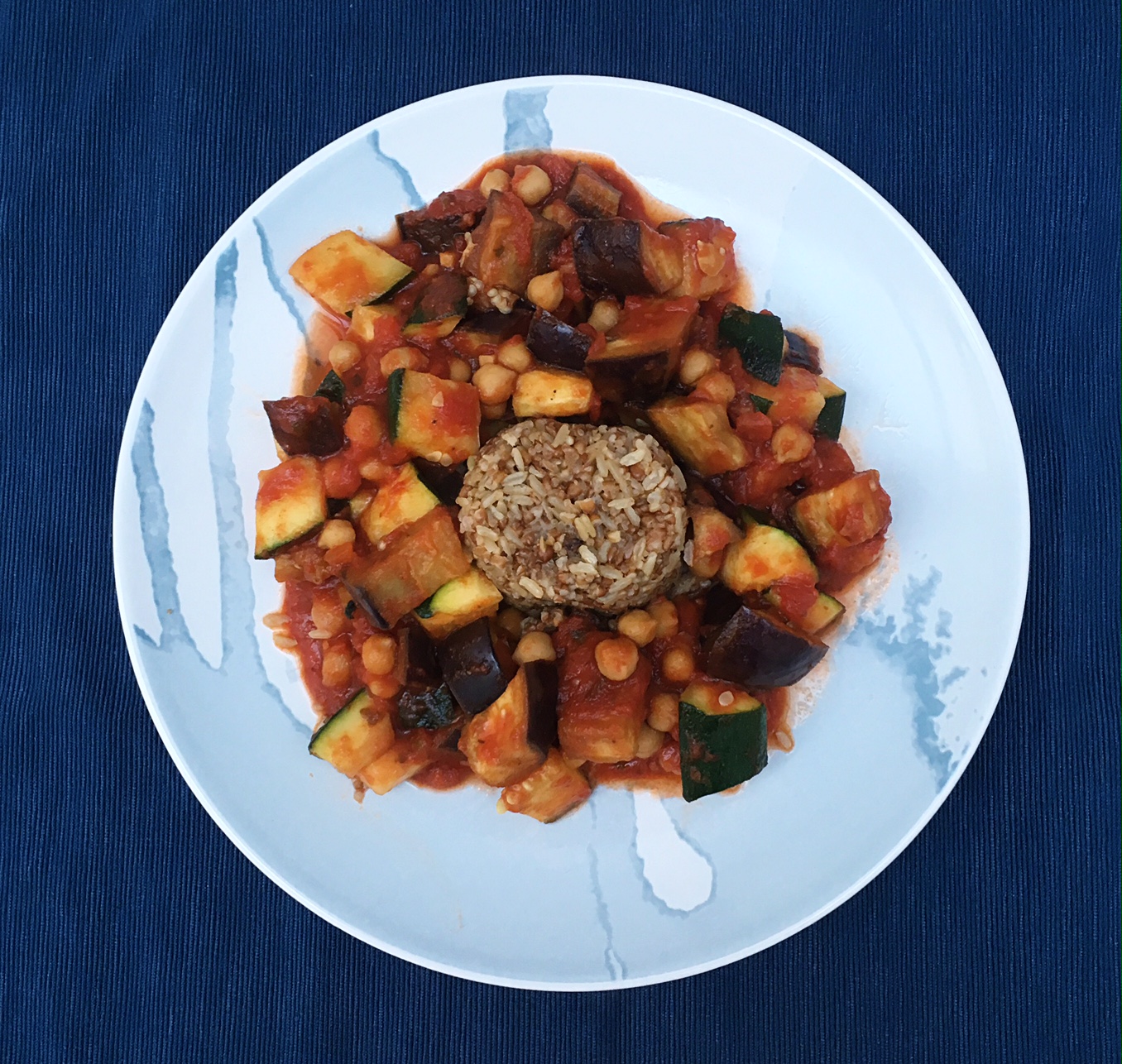 1 zucchini

1 eggplant

130 g chickpeas

400 g tomato sauce

250 g rice, quinoa, bulgur, etc... (I used a mixture of brown rice and quinoa)

1 tbsp olive oil

pepper and salt (you can add other herbs if you prefer)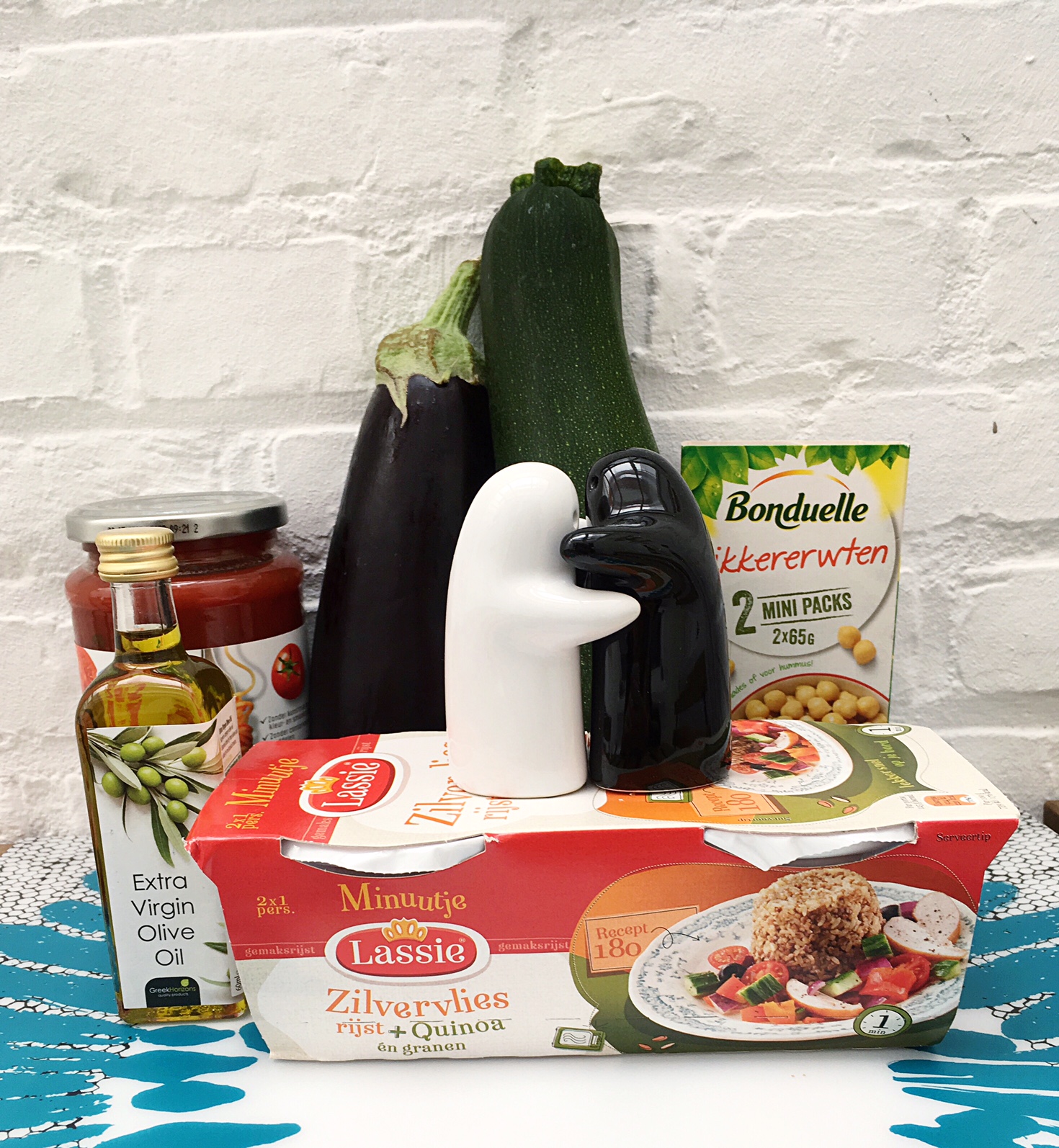 Instructions:
Cut the zucchini and the eggplant into small pieces. Heat up the olive oil in a pan and add the eggplant, zucchini and chickpeas for 5 minutes. Now add the tomato sauce for 3 minutes. Add pepper and salt to taste. You can also use other herbs such as cayenne pepper or turmeric. Prepare the rice as instructed on the package and top it with your sauce.
Enjoy!
Don't forget to tag me on Instagram (@laurinie_ ) if you have prepared this meal.