What to Take With You on Your Wedding Day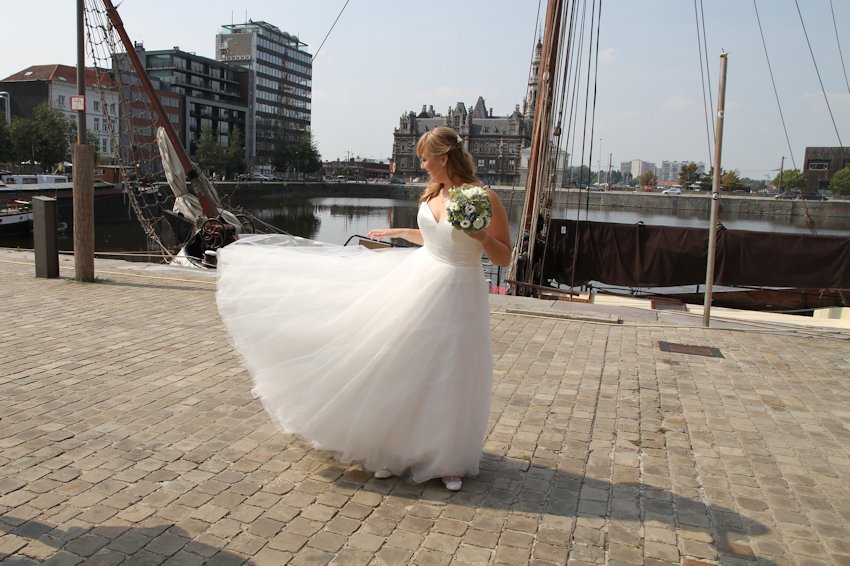 Hi there!
I got married a couple of weeks ago. Before the big day I made a list with stuff that I thought I would need during the day. This might come in handy if you are getting married or if you know somebody who is.
These two things are the most important:
The rings! (of course)

Identity card of the couple and of the best man and maid of honor
Things that I think that were very useful during the day. You can keep these in your purse or give it to someone who will be close by all day:
Safety pins. I used these to fix my dress, when some buttons broke and to keep up my trail.

Make-up to touch up your face during the day

Extra hair pins

Tissues

Deodorant and perfume to smell fresh all day

Your cell phone (don't spend too much time on it, but if you need to reach someone it's easy to have it with you)

Your bank card and/or cash, if you still need to pay something on the day itself

Wipes or a spray to remove stains, in case somebody spills something

Band Aids in case you get blisters or if you hurt yourself
Extras, which you can keep in a car or at the venue. These are some things that might come in handy as well:
Curling iron or hair straightener to fix your hair before the evening guests arrive

Hair spray for the same reason mentioned above

A box or crate in which you can place the presents that you will receive. This will make it easier to take home.

An extra pair of shoes, in case your feet start to hurt
If you have any other ideas feel free to put them in the comments section.