Gnocchi With Broccoli and Goat Cheese
Hello!
A while ago I read a tip that you can bake gnocchi instead
of preparing it in water.
You can try this technique, when you make this delicious recipe!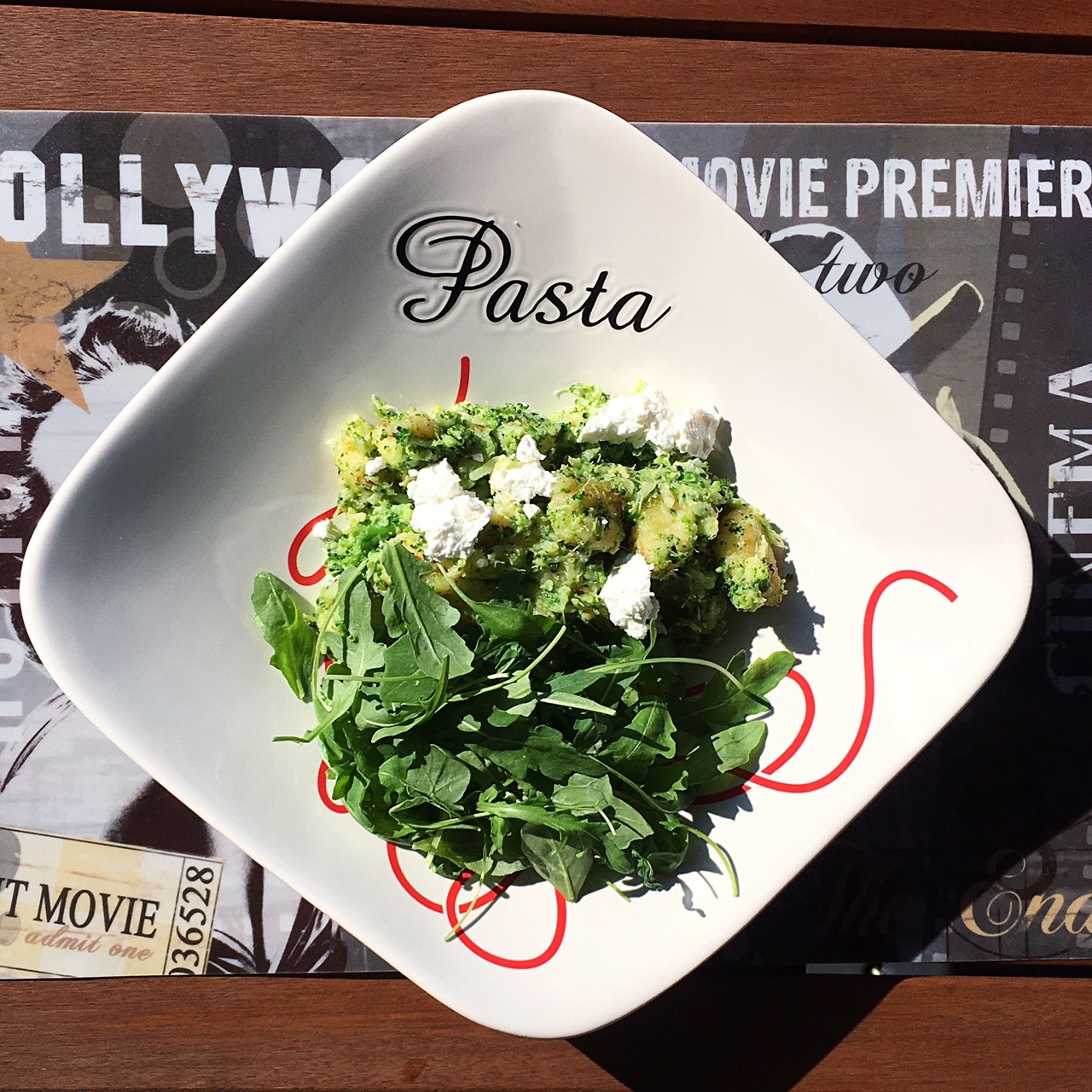 Ingredients for two portions:
400 g broccoli

400 g gnocchi

125 g goat cheese

1 garlic clove

1 tbsp olive oil

pepper and salt to taste

optional: arugula
Instructions:
Cut the broccoli into florets and add to a pot of boiling
water for 8 minutes.
Heat up the olive oil in a pan and crush the garlic.
Now bake the garlic for about 3 minutes,
afterwards you can add the gnocchi for five more minutes.
When the broccoli is ready you can add it to the gnocchi and
mix it together with half of the goat cheese.
Bake for 3 more minutes until everything is warm and
add some pepper and salt to taste.
Now put everything on your plates and crumble the rest
of the goat cheese on top.
You can also add some arugula if you like.
Enjoy and don't forget to tag me on Instagram if you make this recipe!