Wedding Day Time Line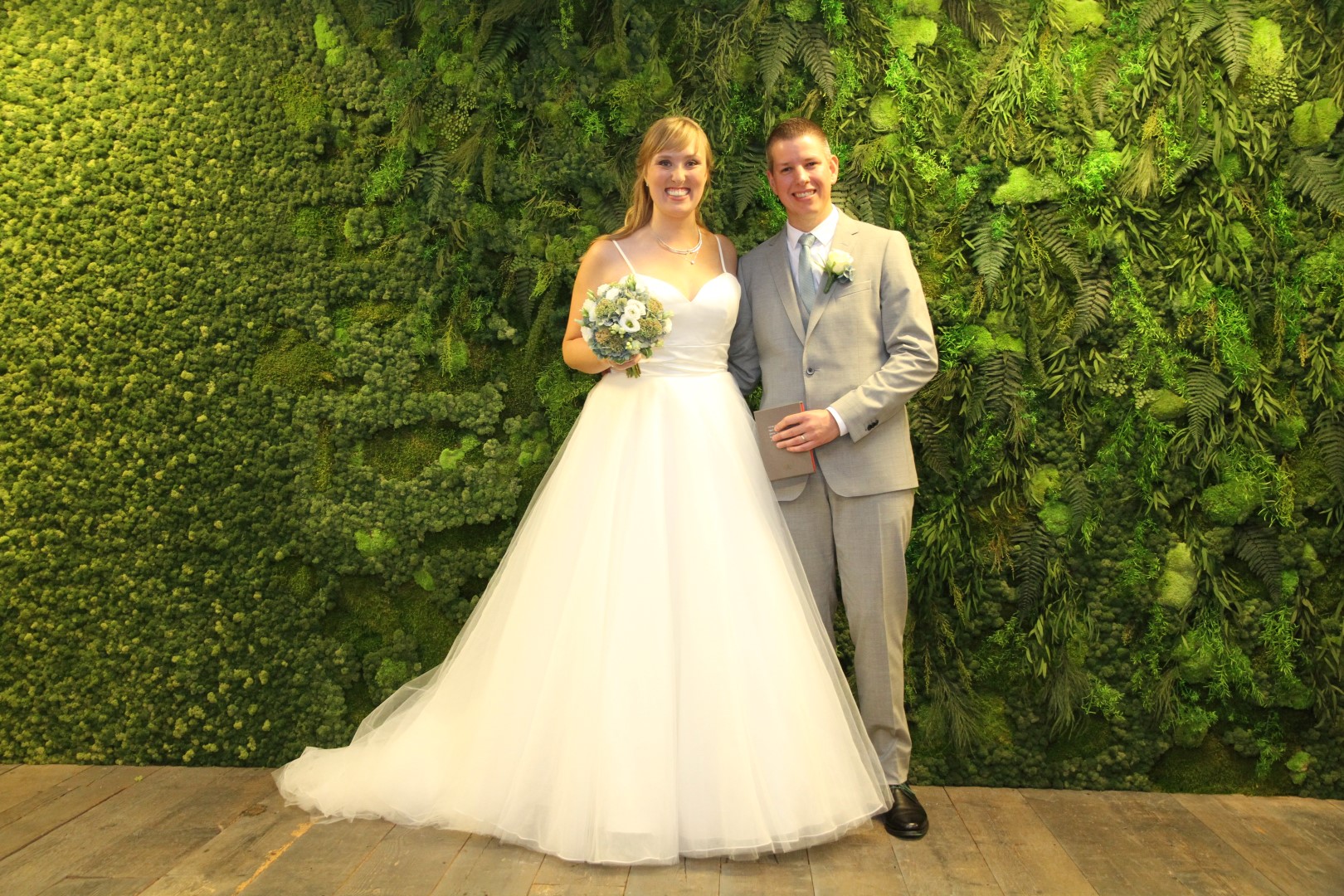 On the 26th of August my fiancé, Luc, and I got married.
If you are planning a wedding
or helping someone plan theirs, then this time line might come in handy.
I know everybody has different plans and schedules on their big day
and every culture has their own traditions.
This article is just to give you guys a small recap of our wedding day
and it might be helpful to some people. We got married in Antwerp,Belgium.
I'm always happy to answer specific questions about the locations as well.
Let's get started!
I made a script in Excel. Below you can see a small fraction of what it looked like.
Make a document that you can send to everyone who is attending your wedding.
Make sure to mention the exact time, activity, location and the names of the people
who have to be present at that moment.


6:30

Getting ready and eat breakfast

L & L home

Lauren & Luc

8:00

Hair en make-up bride

L & L home

Lauren and hair/make-up stylist

9:30

Arrival parents, bridesmaids
and groomsmen for help

L & L home

Parents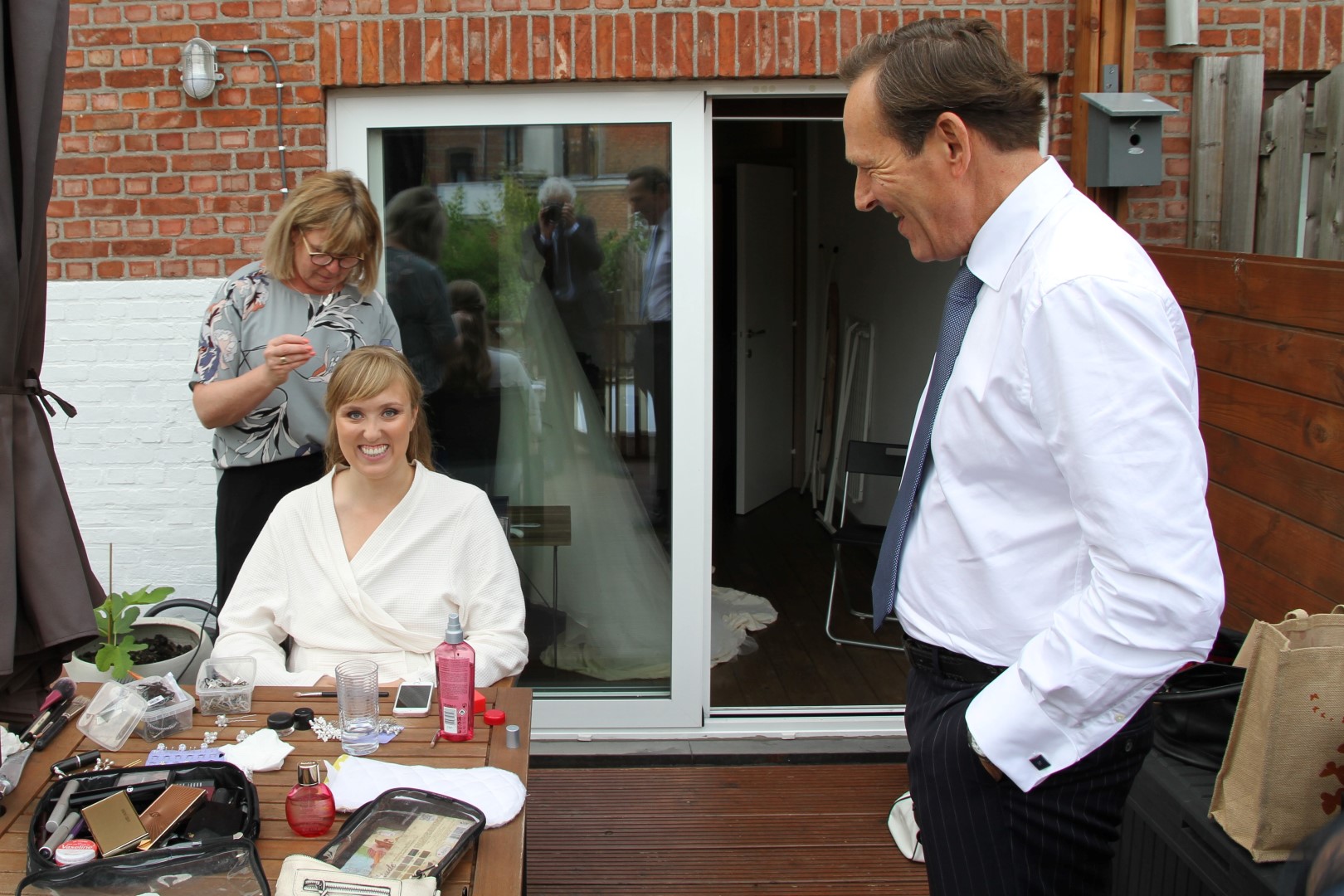 9:45 Delivery of the flowers.
10:15 Hand over important documents and rings.
Everybody leaves except for the bride, groom
and photographer (who was my uncle).
10:30 Chauffeur (details of the car rental place can be found here) arrives
at our place and we leave to the location of our civil wedding.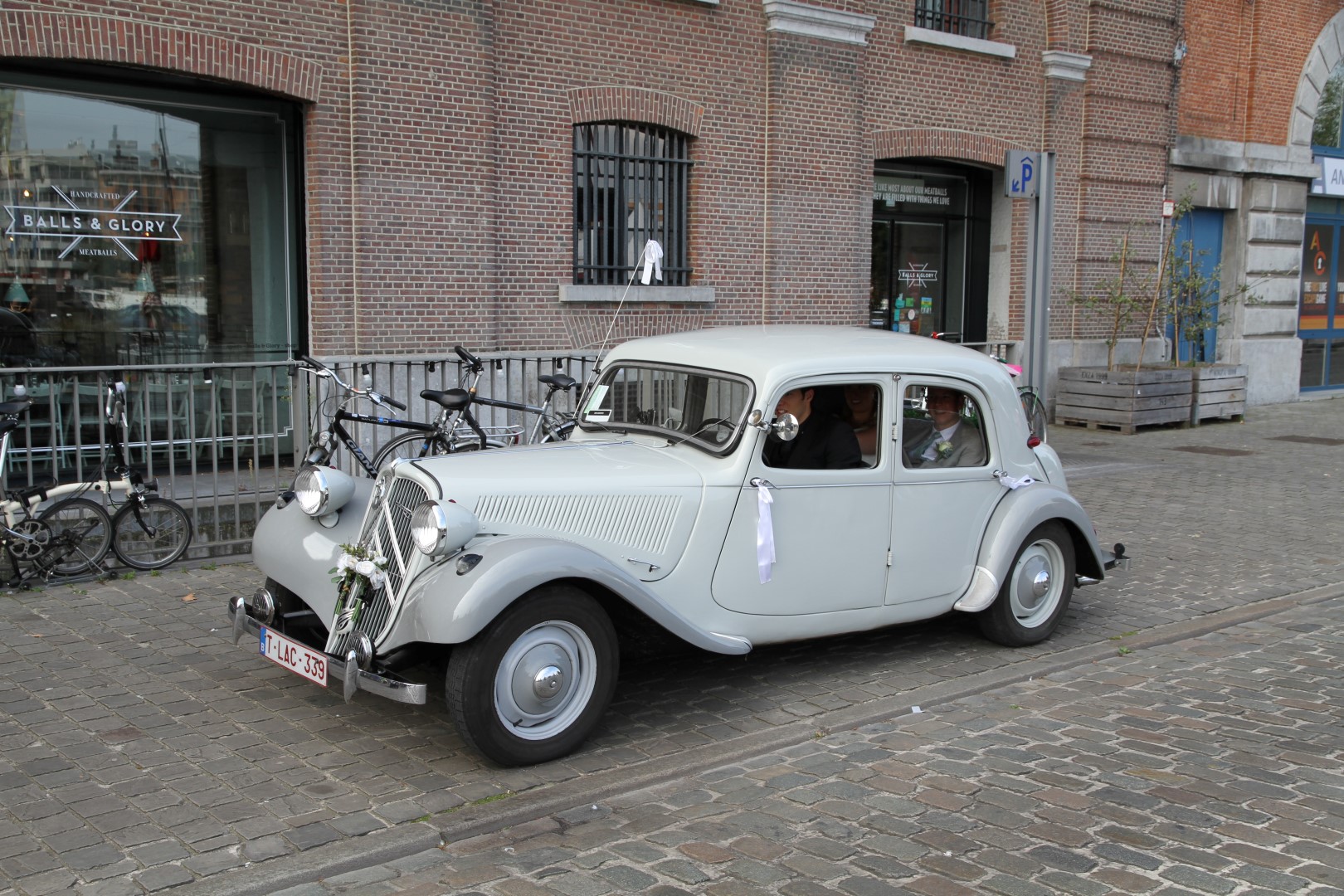 10:45 Wait for our civil wedding with friends and family.
Take pictures in the meantime.
11:15 We get married at Felix Pakhuis.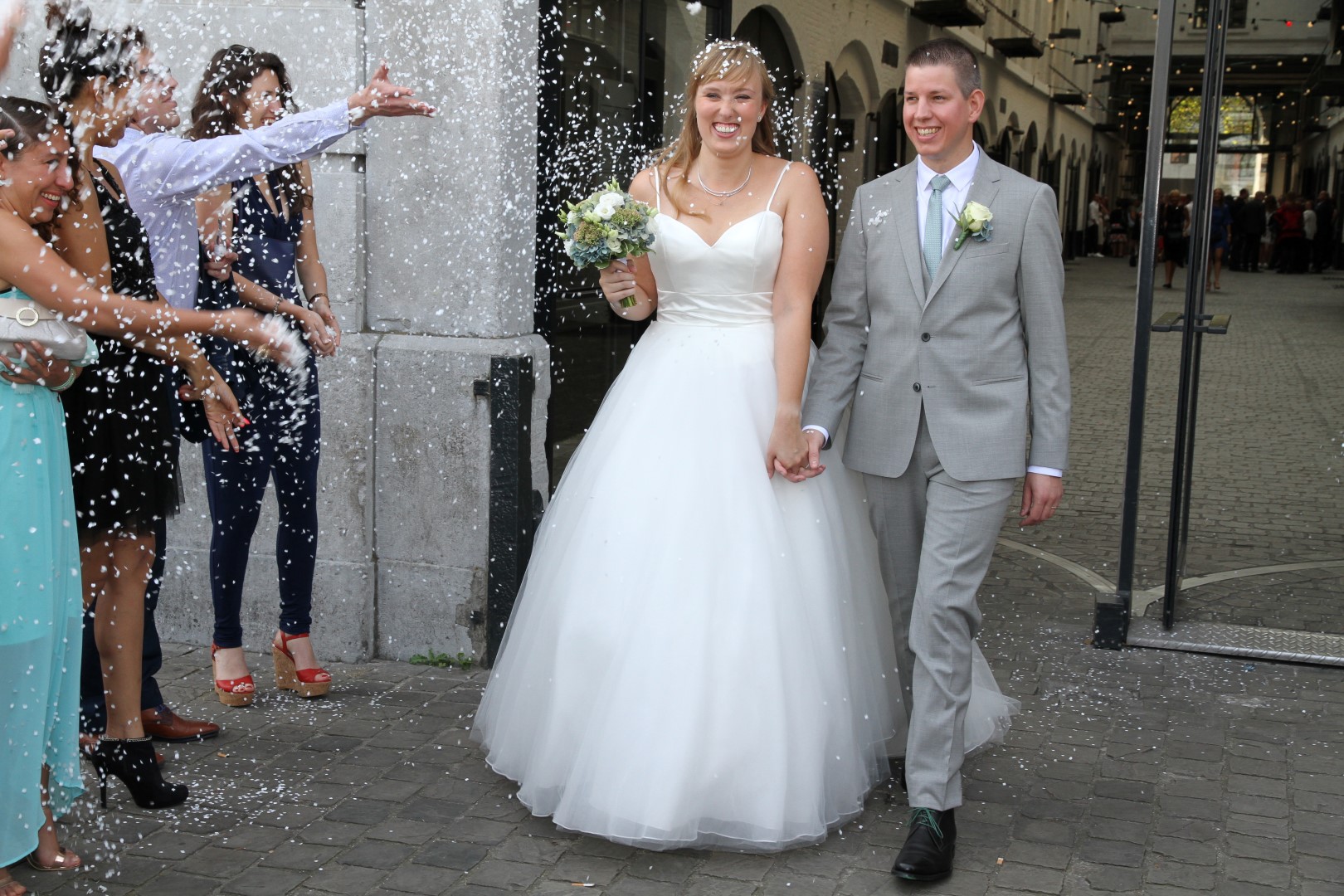 12:00 Lunch time with family, the bridesmaids and groomsmen.
14:00 Photo shoot with family, bridesmaids and groomsmen.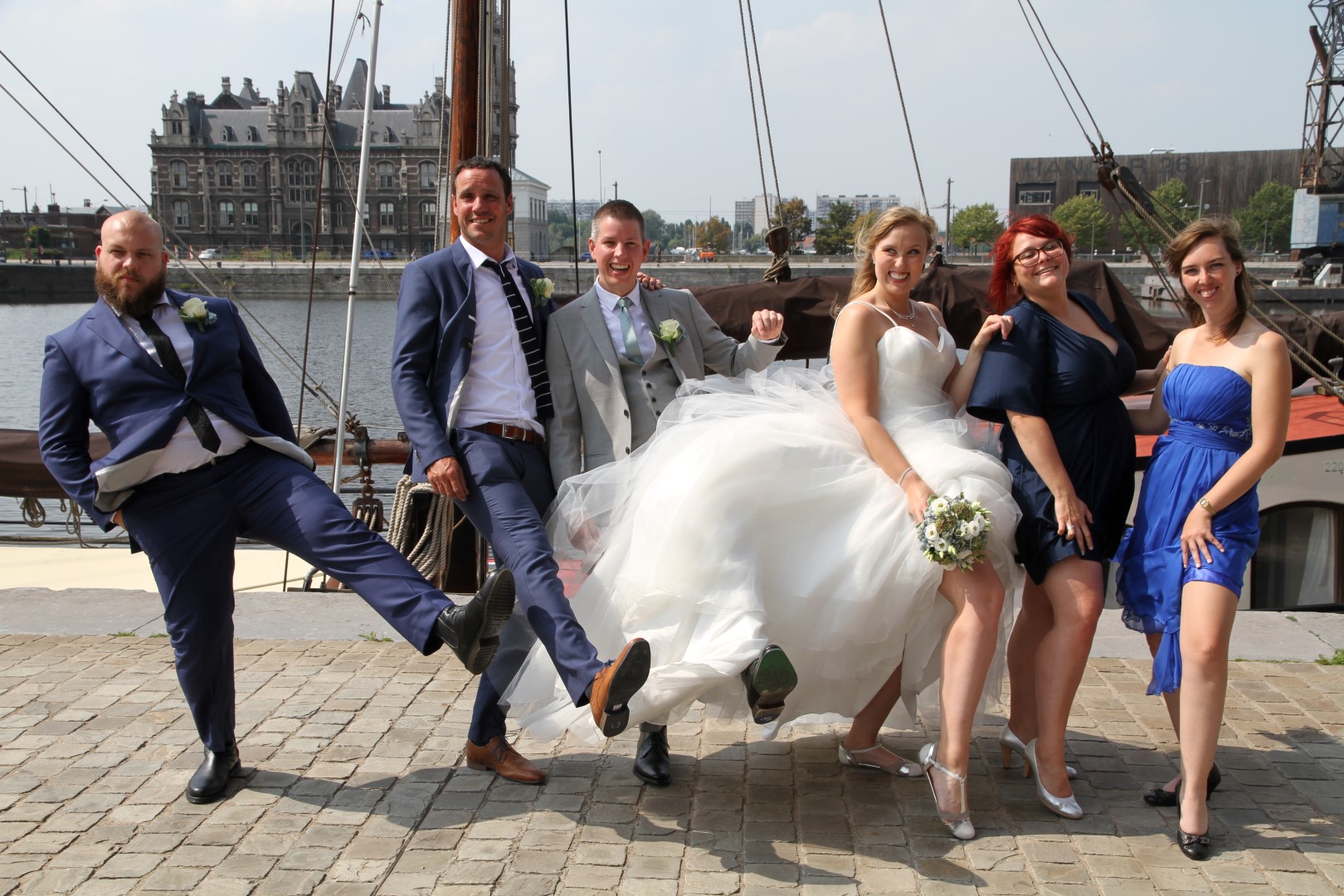 14:30 Go to some different locations to take pictures of just the two of us.
The picture below was taken at the MAS museum in Antwerp.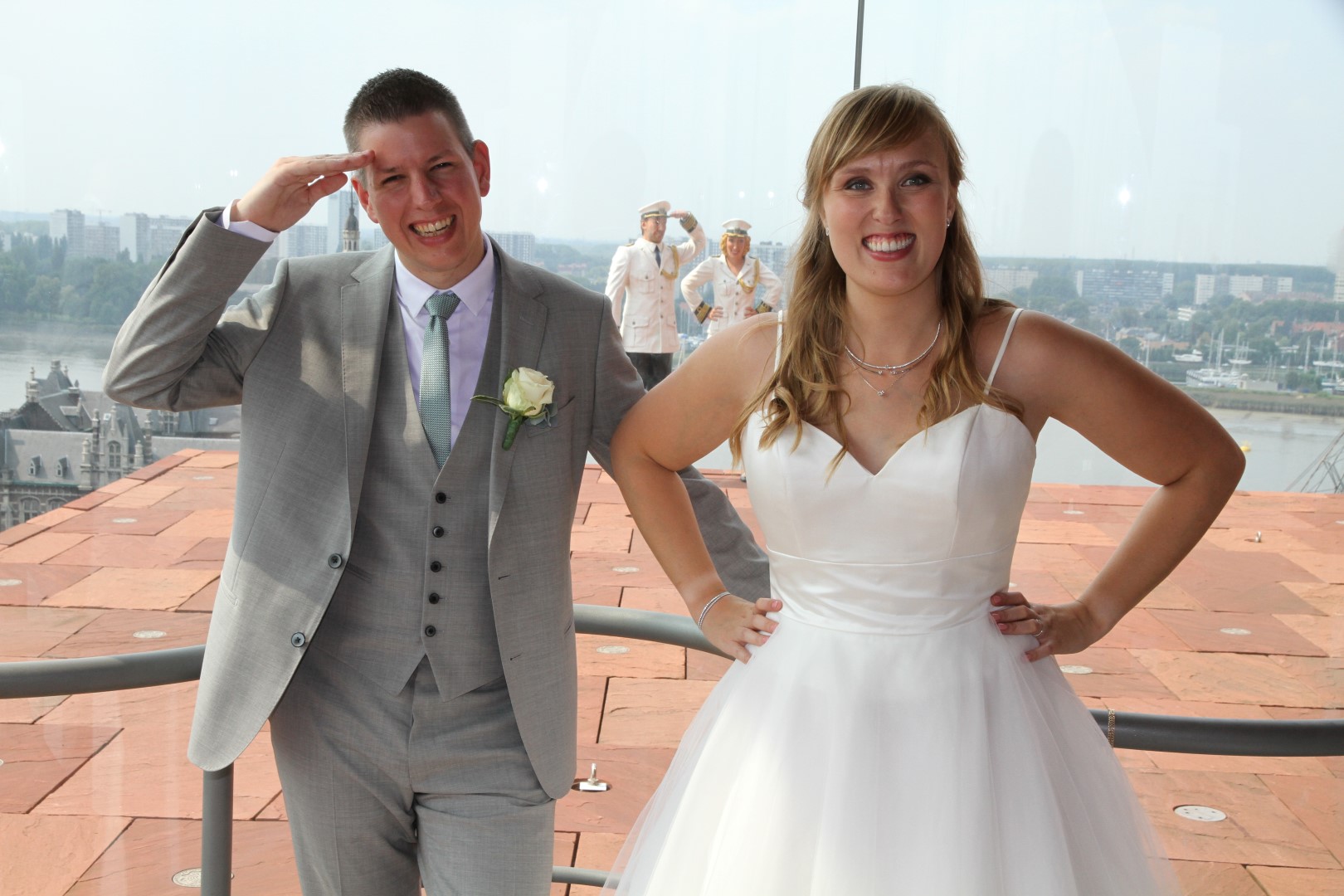 15:15 We were finished with our photo shoot,
so we joined part of my family at a cafe to have a drink.
16:00 Reception with family.
We drank champagne and ate hors d'oeuvres at La Riva in Antwerp.
17:30 We had a wonderful meal and speeches from my father
and my husband's uncle and aunt between courses.
19:00 The guy from the photo booth arrives and installs the photo booth.

19:45 I touch up my make-up and put some more curls in my hair.
20:00 The evening guests start to arrive.
They first take a picture at the photo booth and put it in our guest book.
Then they come to greet us and get a glass to drink together
with some hors d'oeuvres.
21:00 We cut the wedding cake and open the dessert buffet.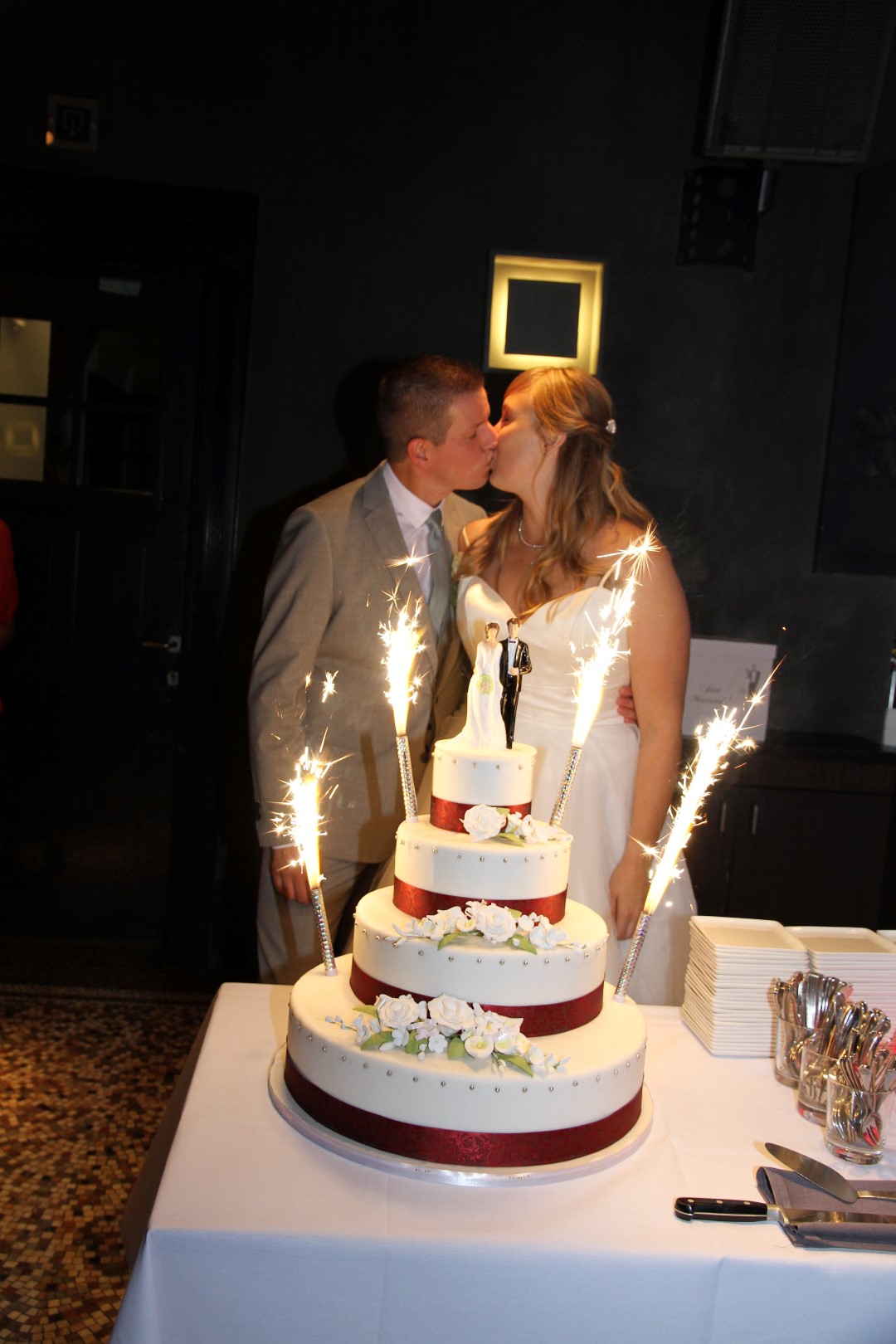 21:15 I get two super funny and sweet presentations
from my girlfriends as a surprise.
They are the best!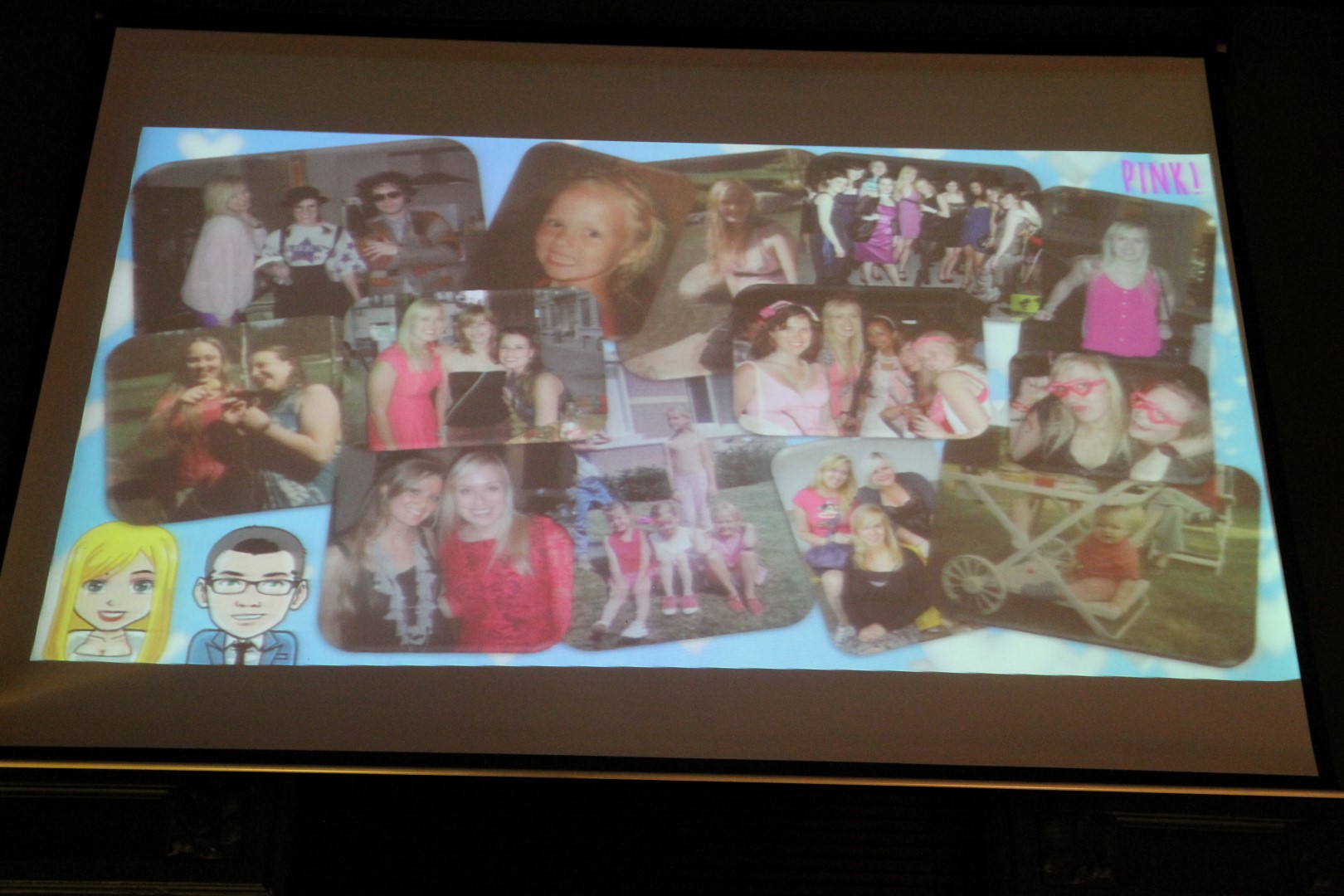 22:00 We have our first dance as a married couple.
We chose the song "How Long Will I Love You" from Ellie Goulding.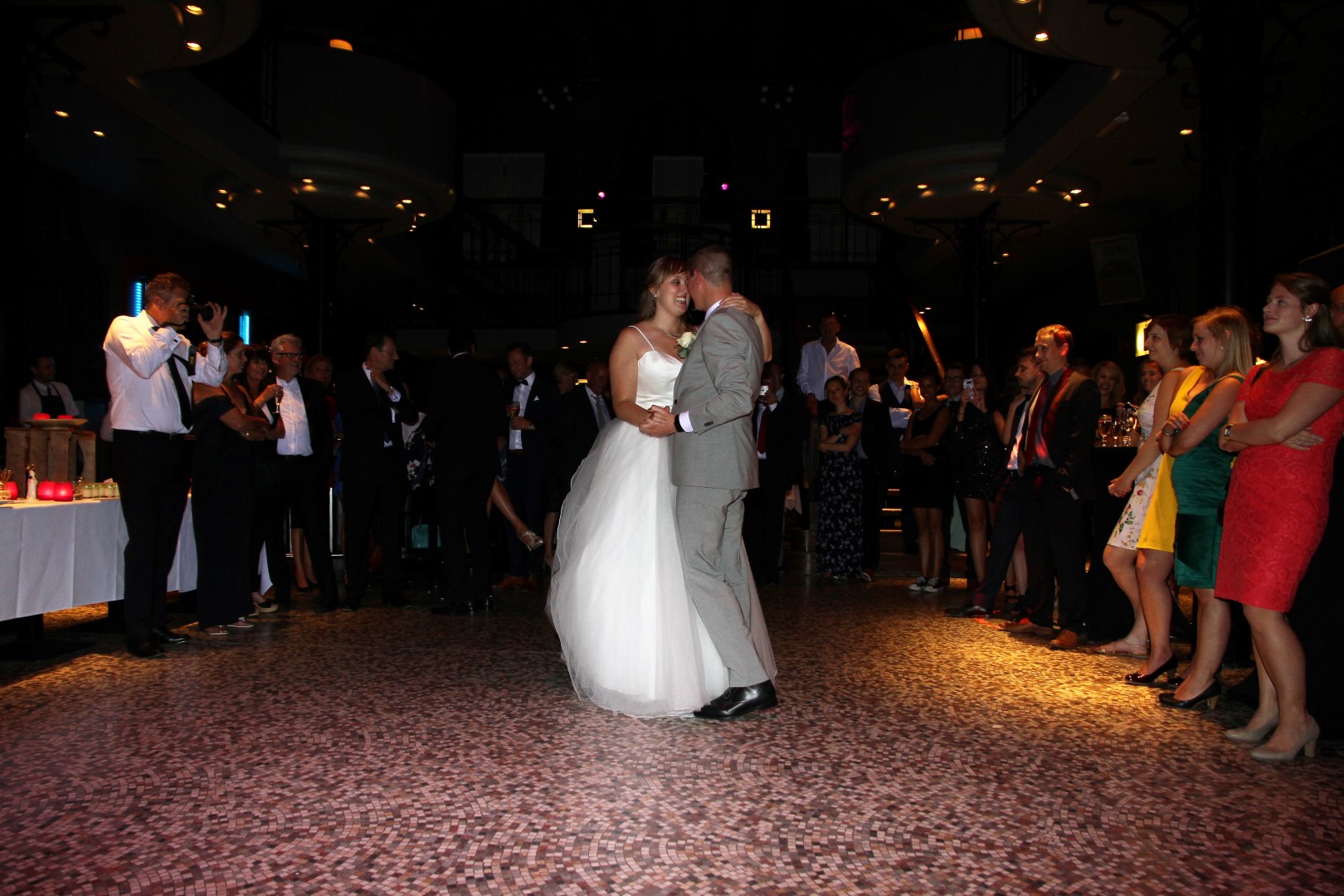 22:05 We dance with our parents and afterwards everybody gets
on the floor and starts to dance.


23:30 All the single ladies line up and I throw my wedding bouquet.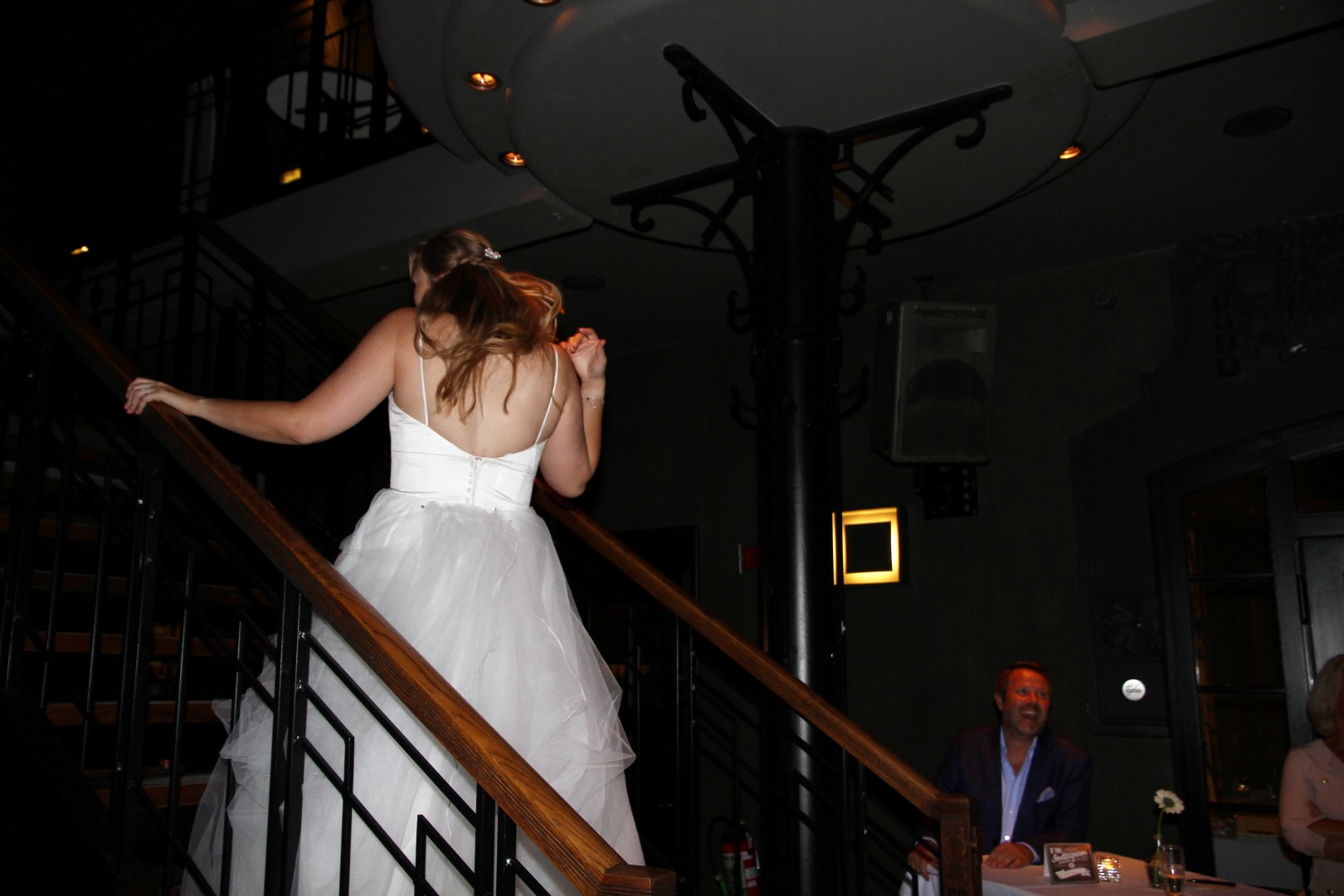 0:00 Evening snack 1: French fries
1:30 Evening snack 2: sandwiches
3:00 The end