Puff Pastry Pizza
Hello!
This easy recipe can be eaten as dinner,
lunch or an appetizer to share!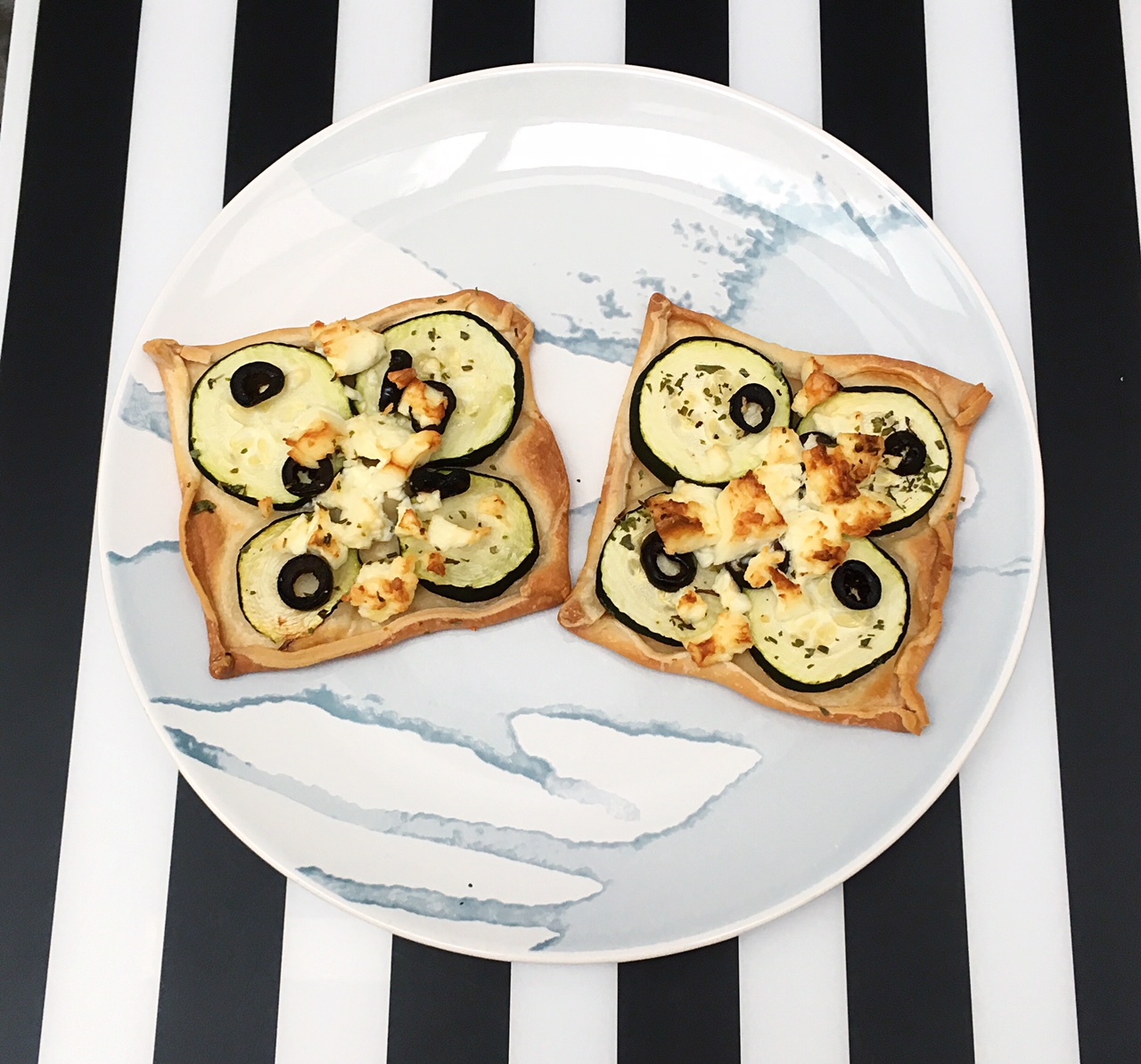 Ingredients:
6 squares frozen puff pastry

150 g feta cheese

1 jar of black pitted olives

Half a zucchini

Olive oil

Optional: herbs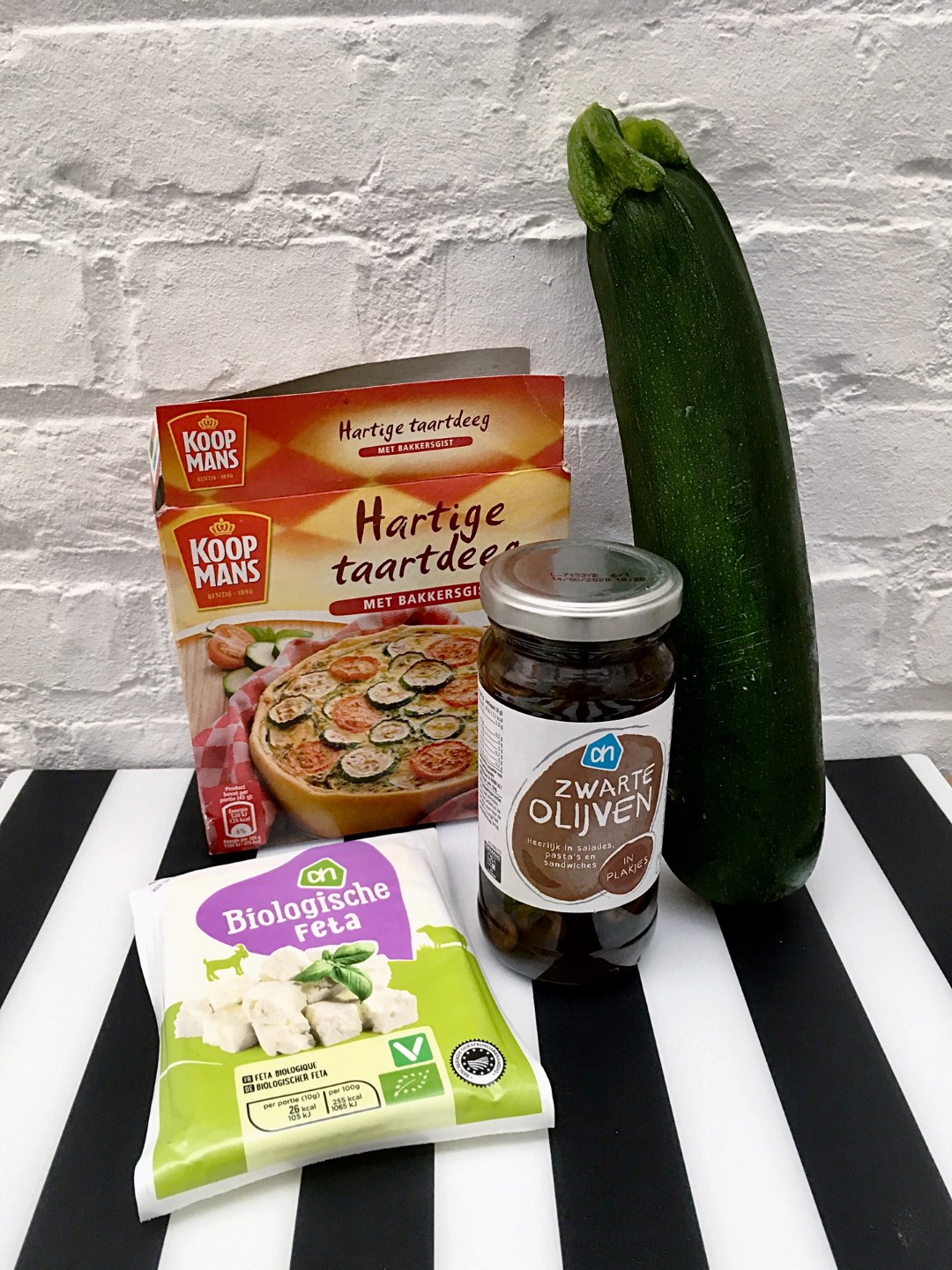 Instructions for 6 small pizzas:
Take the puff pastry squares out of the freezer
and let them thaw for 10 minutes.
Put a sheet on your baking tray and preheat the oven to 180 °C.
Put the squares on the oven tray and fold the sides a little bit.
Now slice the zucchini and add the slices to the puff pastry.
Add the olives and crumble the feta cheese on top.
Sprinkle with a little bit of olive oil and herbs
(I used an Italian mix) if you want.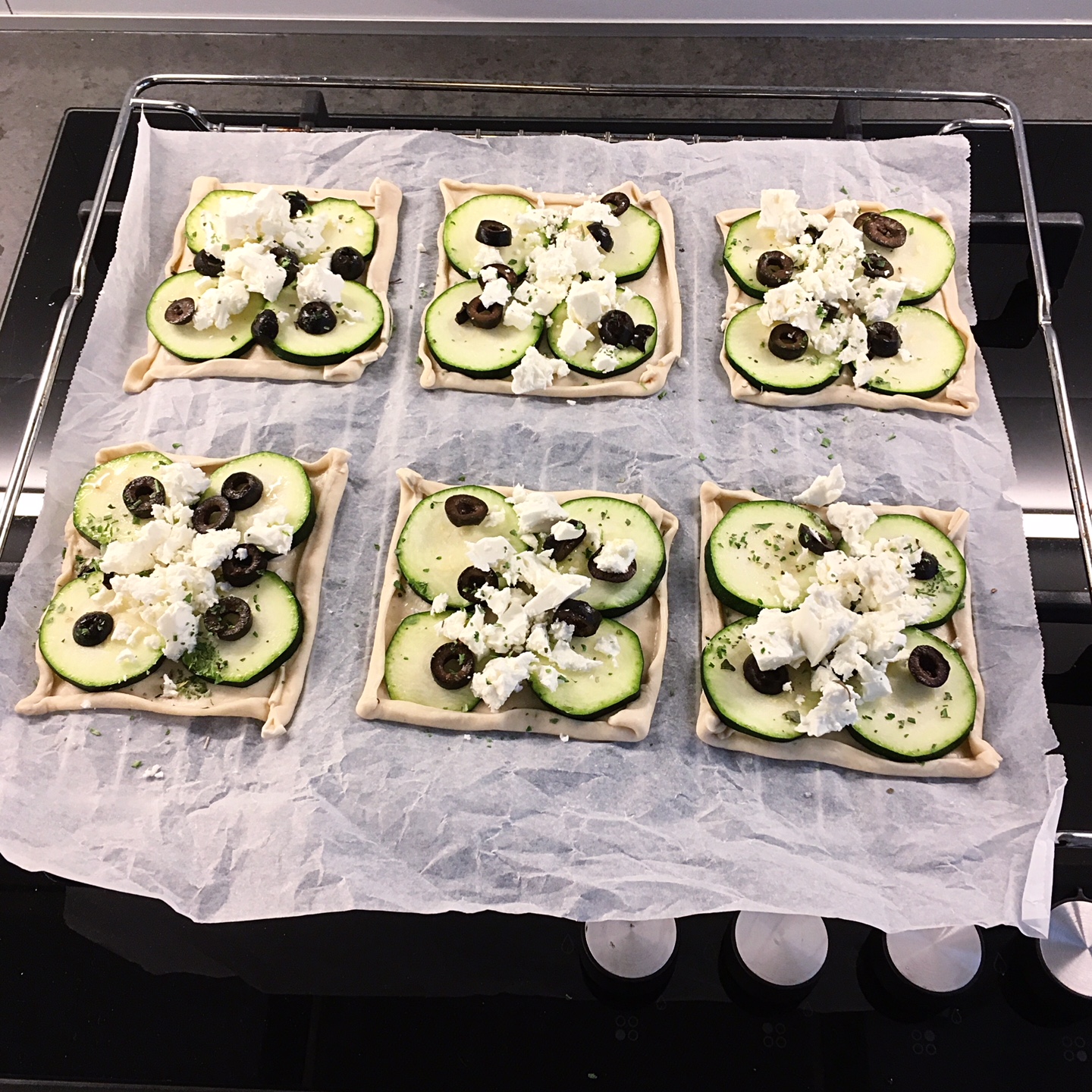 Put the tray in the oven for 30 minutes or until the puff pastry
is crunchy enough to eat.

Enjoy and don't forget to tag me on Instagram!