Vegan Nacho Platter
Hi there!
Today I want to share the recipe for this delicious vegan nacho platter.
It's perfect to share as an appetizer or to eat for dinner.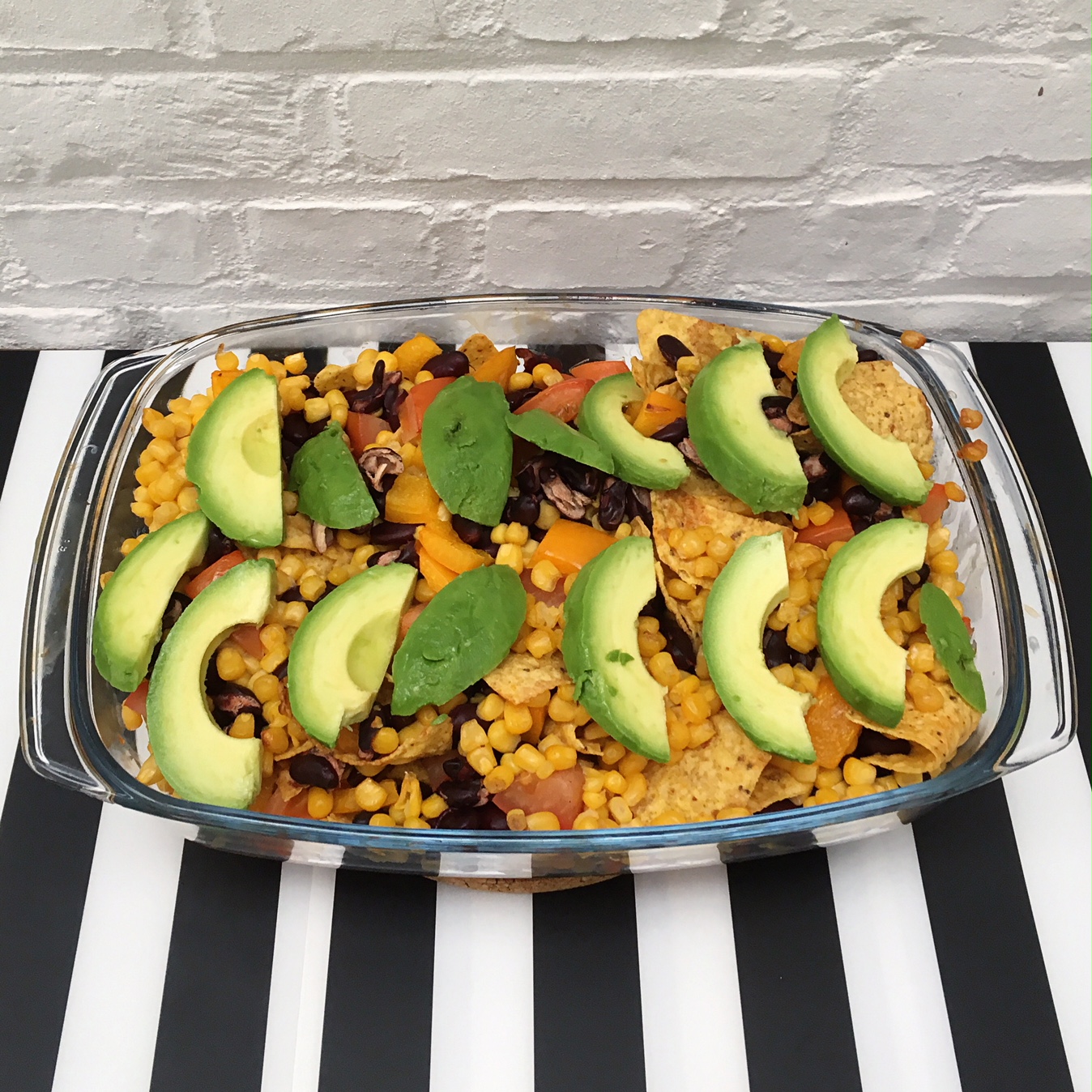 Ingredients:
1 bag nachos (+/- 205 g)

285 g corn

250 g kidney beans

2 small tomatoes

1 bell pepper

1 avocado
Instructions:
Preheat the oven to 200 °C. Cut your tomatoes,
bell pepper and avocado into pieces.
Drain the corn and kidney beans.
Put the nachos in an oven tray and top with the corn,
kidney beans, bell pepper and the tomatoes.
Put in the oven for 15 minutes.
Take the tray out of the oven and top the dish
with the avocado slices.
Enjoy your meal now or you can
add some (vegan) grated cheese
and put the dish back in the oven for another 5 minutes.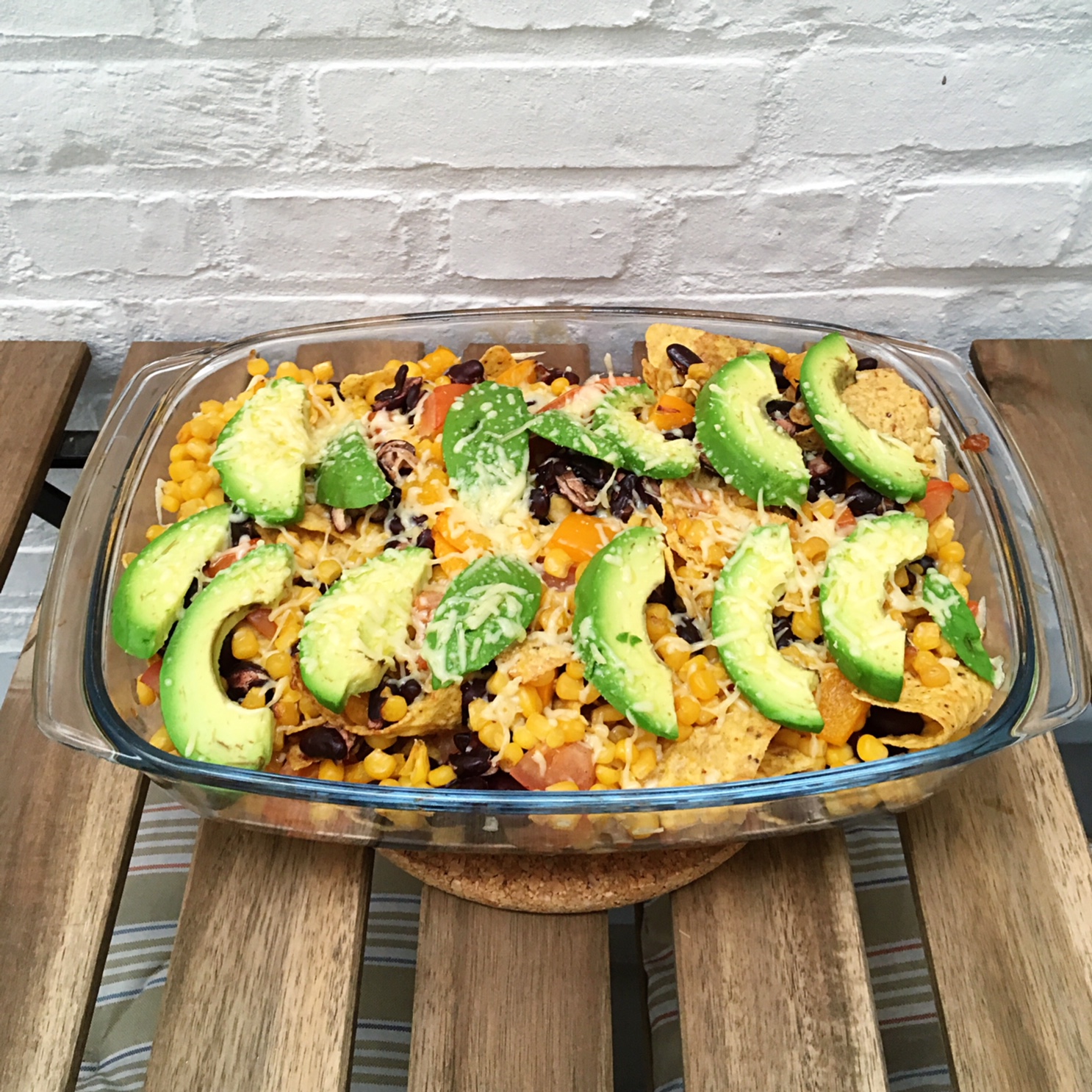 Don't forget to tag me on Instagram if you make this meal.