Pasta With Leek and Vegetarian Bacon Pieces
Good day!
For this recipe I used vegetarian bacon pieces from
The Vegetarian Butcher (De Vegetarische Slager),
but you can also use another meat substitute or real bacon.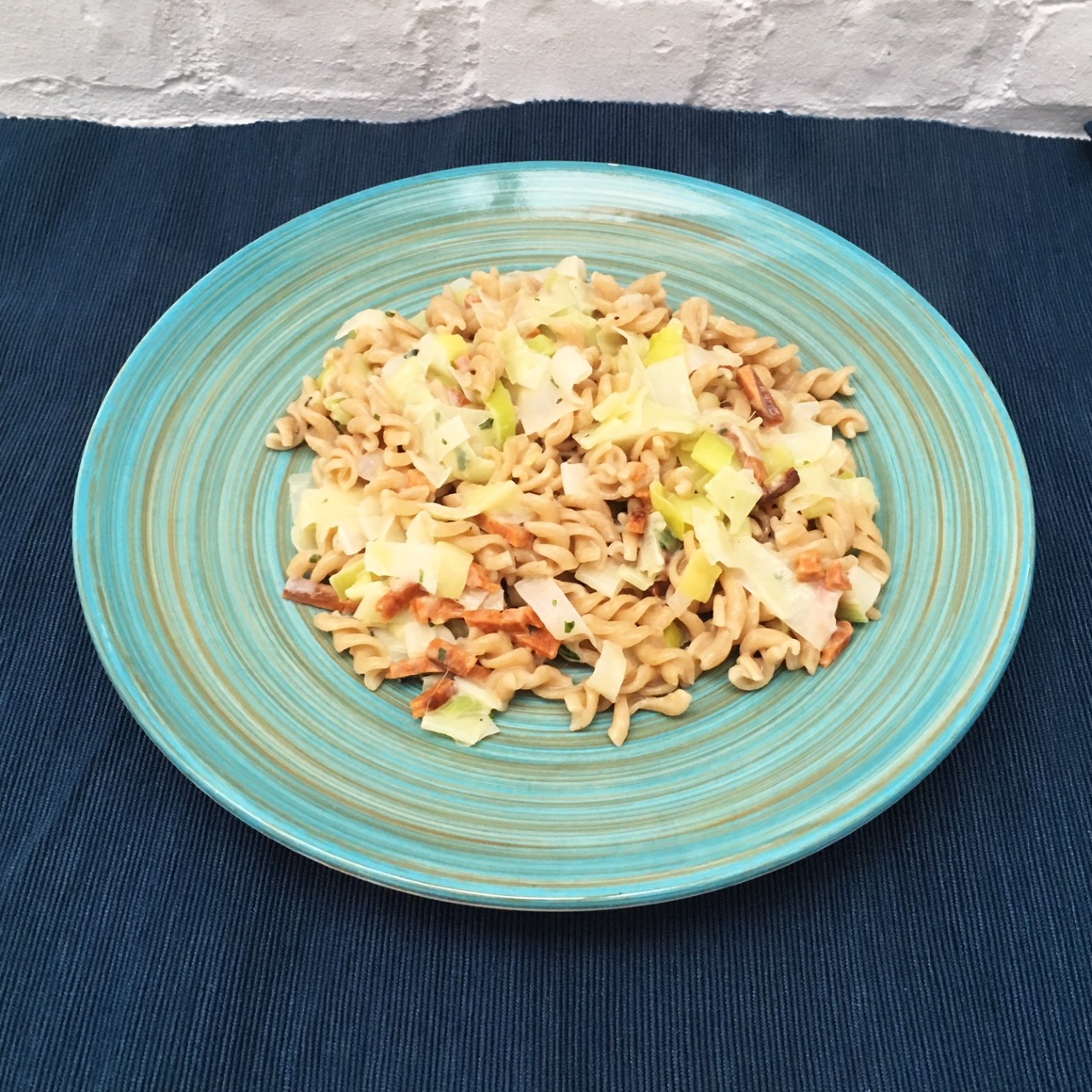 Ingredients for 2 - 3 people:
2 leeks

250 g pasta (I used whole wheat spirelli)

125 g vegetarian bacon pieces (or another meat substitute)

250 ml cream (I used Cuisine Soya Light from Alpro)

1 tbsp olive oil

50 ml water

Salt and pepper to taste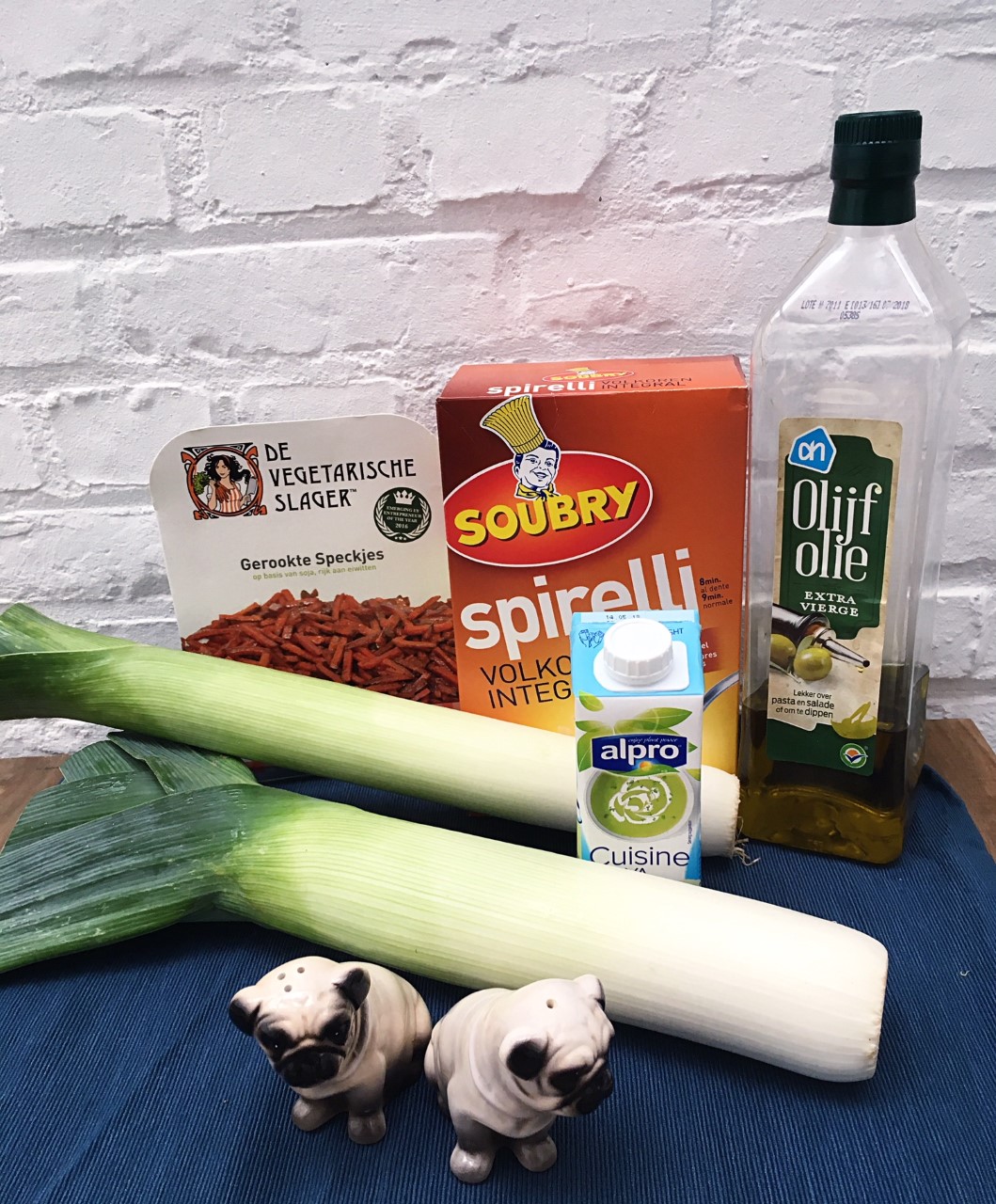 Instructions:
Boil some water in a pot and prepare the pasta according to the package.
Wash the leeks and cut the white part into rings.
Take a pan and add about 50 ml of water.
Add the leeks and bake while stirring for about 8 minutes.
Heat up the olive oil in another pan and add the vegetarian bacon pieces.
Bake for 5 minutes. If you use another meat replacement,
then follow the instructions on the package.
Drain the pasta and the leeks.
Now put everything into one pot and add the cream, salt and pepper.
Stir for 5 more minutes and serve!
Enjoy!
(Don't forget to tag me on Instagram , if you have made this recipe)