Salad with Pumpkin, Goat Cheese, Pistachios and Sun-Dried Tomatoes
Hello!
This salad has a mix of different delicious ingredients. Feel free to substitute to your liking.
Ingredients for 2 salads:
250 g pumpkin pieces (I used frozen pumpkin)

300 g lettuce of choice

20 g roasted pistachios (peeled)

40 g sun-dried tomatoes

120 g goat cheese

2 tbsp hummus (or dressing, I used pumpkin hummus)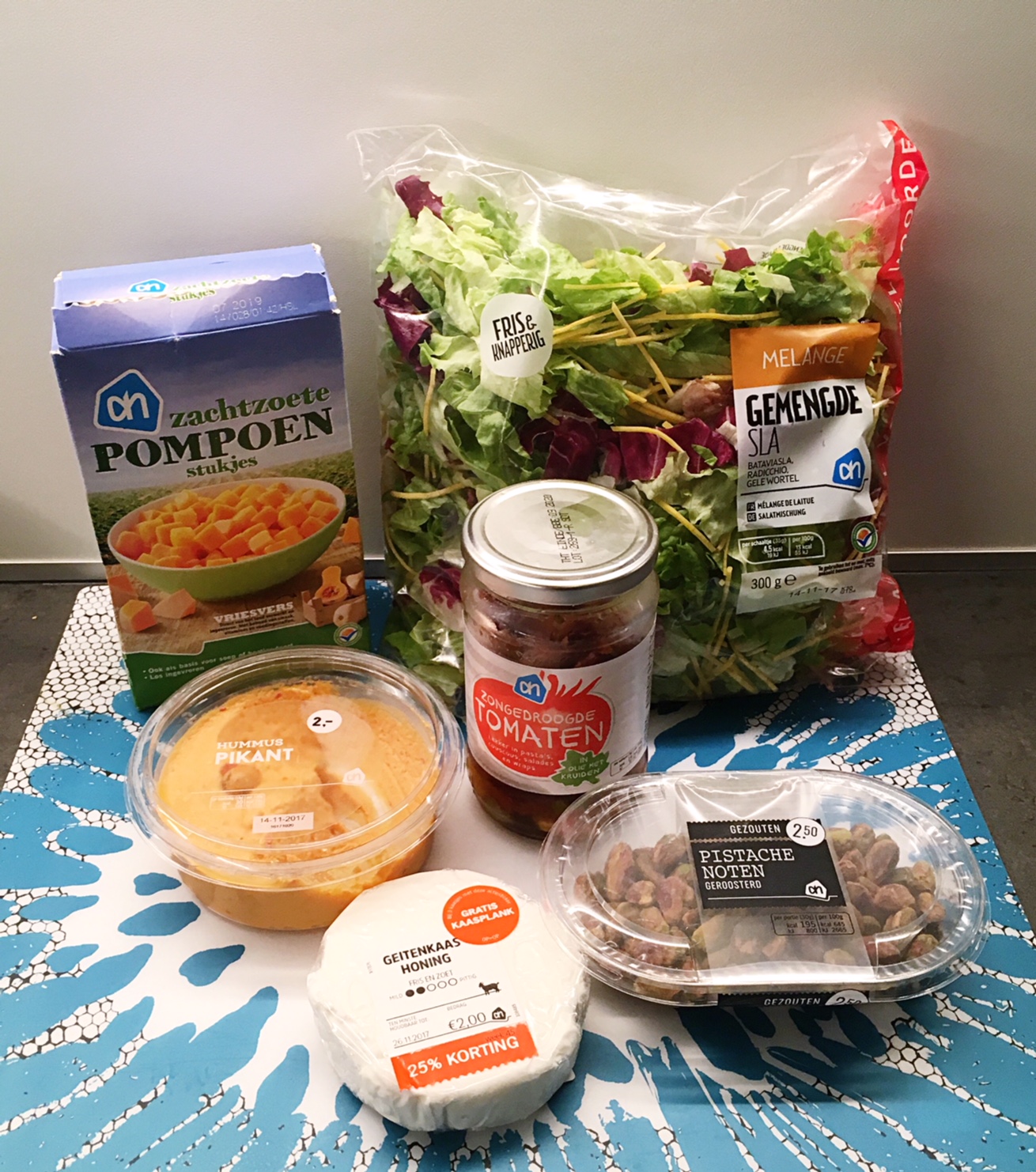 Instructions:
Bake or microwave the pumpkin pieces until they are soft. I microwaved them for 6 minutes at 750 Watt. The time, however, depends on whether you are using fresh or frozen pumpkin pieces. Cut the pistachios and sun-dried tomatoes into small pieces.
Divide the lettuce onto two plates. Add the pumpkin pieces, roasted pistachios and sun-dried tomatoes on top. Now crumble the goat cheese on top of the salad. Add the hummus or dressing.
If you want to prepare this salad ahead of time, then it's best you wait with adding the sun-dried tomatoes and the dressing until just before you are about to eat it. The oil from the sun-dried tomatoes and the dressing can make the lettuce a bit soggy.
Enjoy! Don't forget to tag me on Instagram if you have made this salad.