Egg Cups
Hi there!
These egg cups are super easy to make
and you can customize them to your liking!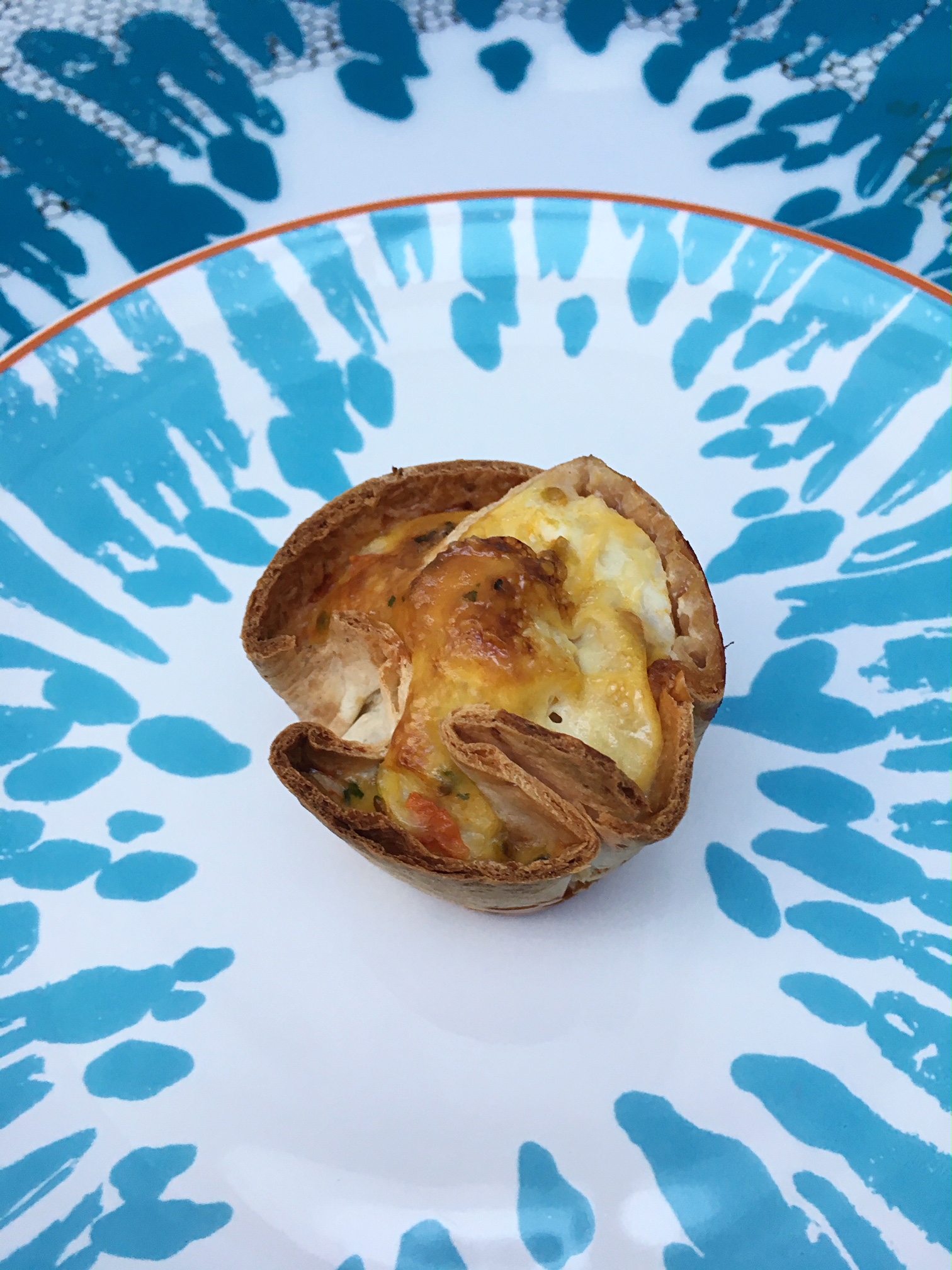 Ingredients for 4 small egg cups:
2 eggs

Vegetables of choice (I used 3 cherry tomatoes)

4 small tortilla wraps or 2 large ones

Pepper, salt and other herbs if you want.
Of course, you can make more egg cups at once.
Just multiply the ingredients.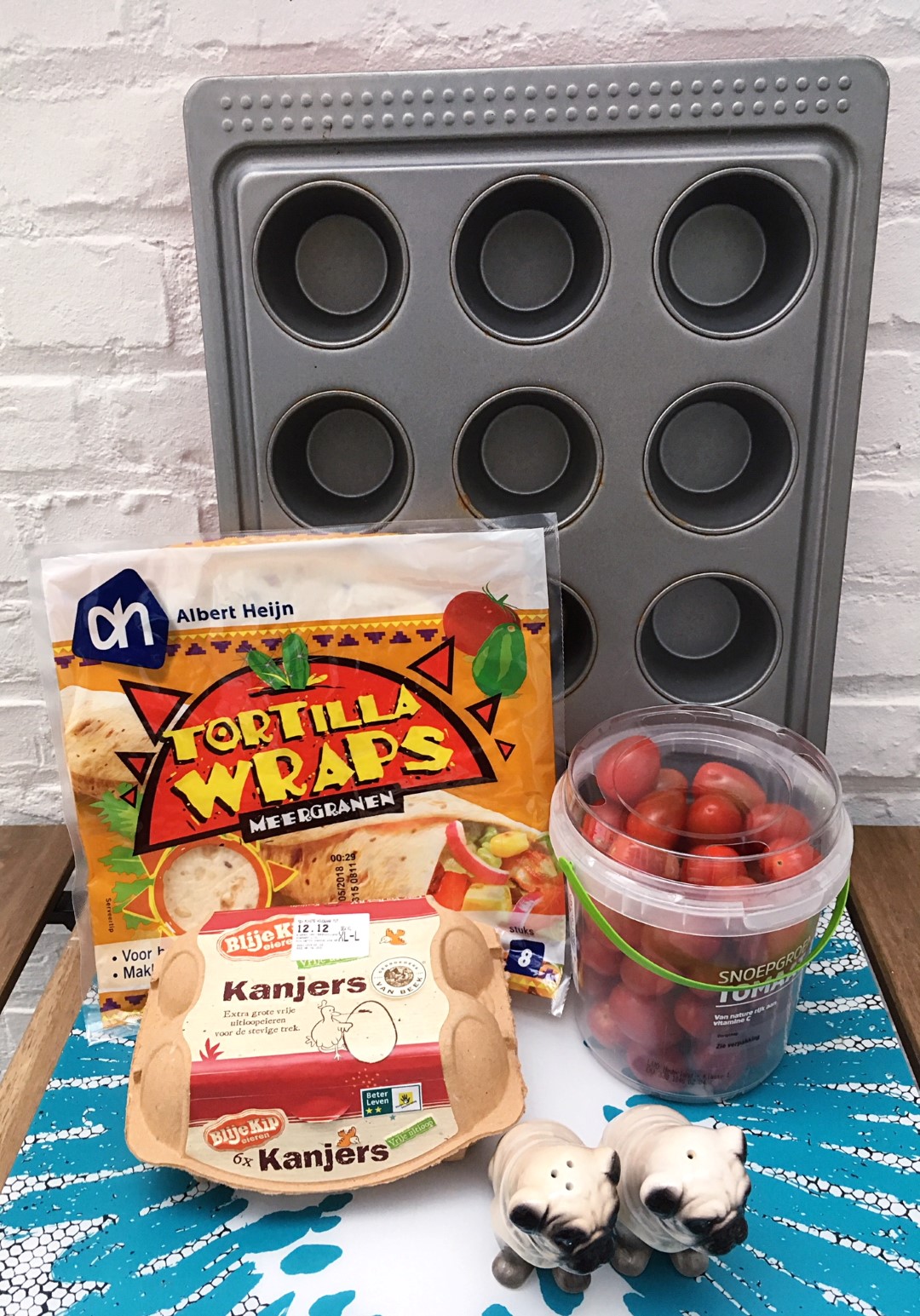 Step one: preheat the oven to 175 °C.
Step two: whisk the eggs in a bowl.
Step three: cut the tomatoes or your veggies of choice
into small pieces and stir into the egg mixture together
with the salt, pepper and herbs.
Step four: cut a round out of the wrap,
so that it will fit in the muffin tin.
Step five: place the pieces of tortilla wraps in the muffin tin or muffin liners.
If you use a muffin tin it's best you grease it with some olive oil or butter.
Step six: fill the tortilla wraps with the egg mixture.
You can top it with some grated cheese if you like.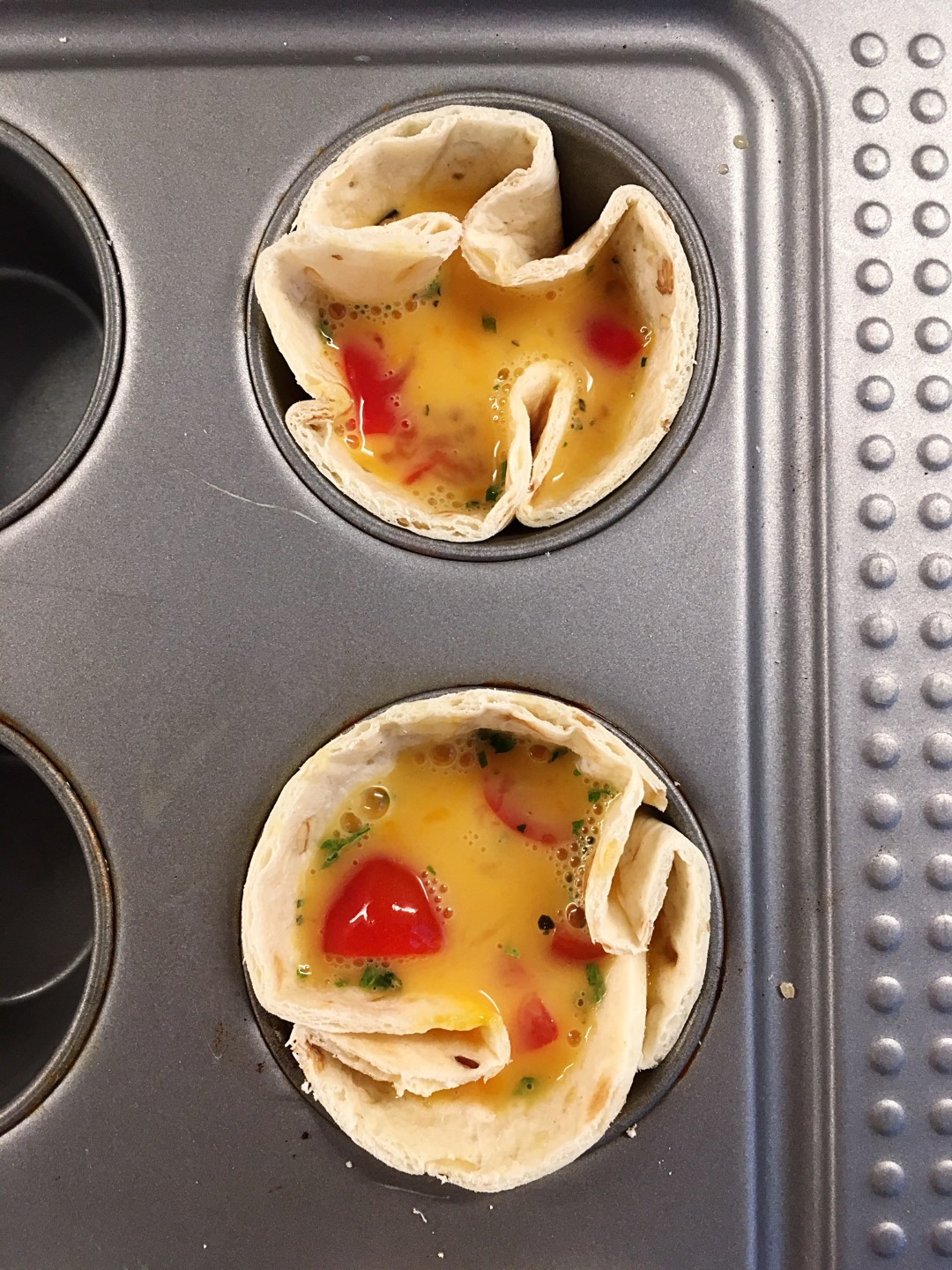 Step seven: place in the oven for 25 minutes.

Step eight: take out of the oven and enjoy!
Don't forget to tag me on Instagram if you have made this recipe!