Vegetarian Friendly Restaurants in Barcelona
Good day!
A couple of weeks ago I surprised my husband with a trip to Barcelona for his 30th birthday.

We discovered some great vegetarian friendly restaurants, which I will share with you today.
These restaurants have delicious vegetarian options, but also non-vegetarian meals.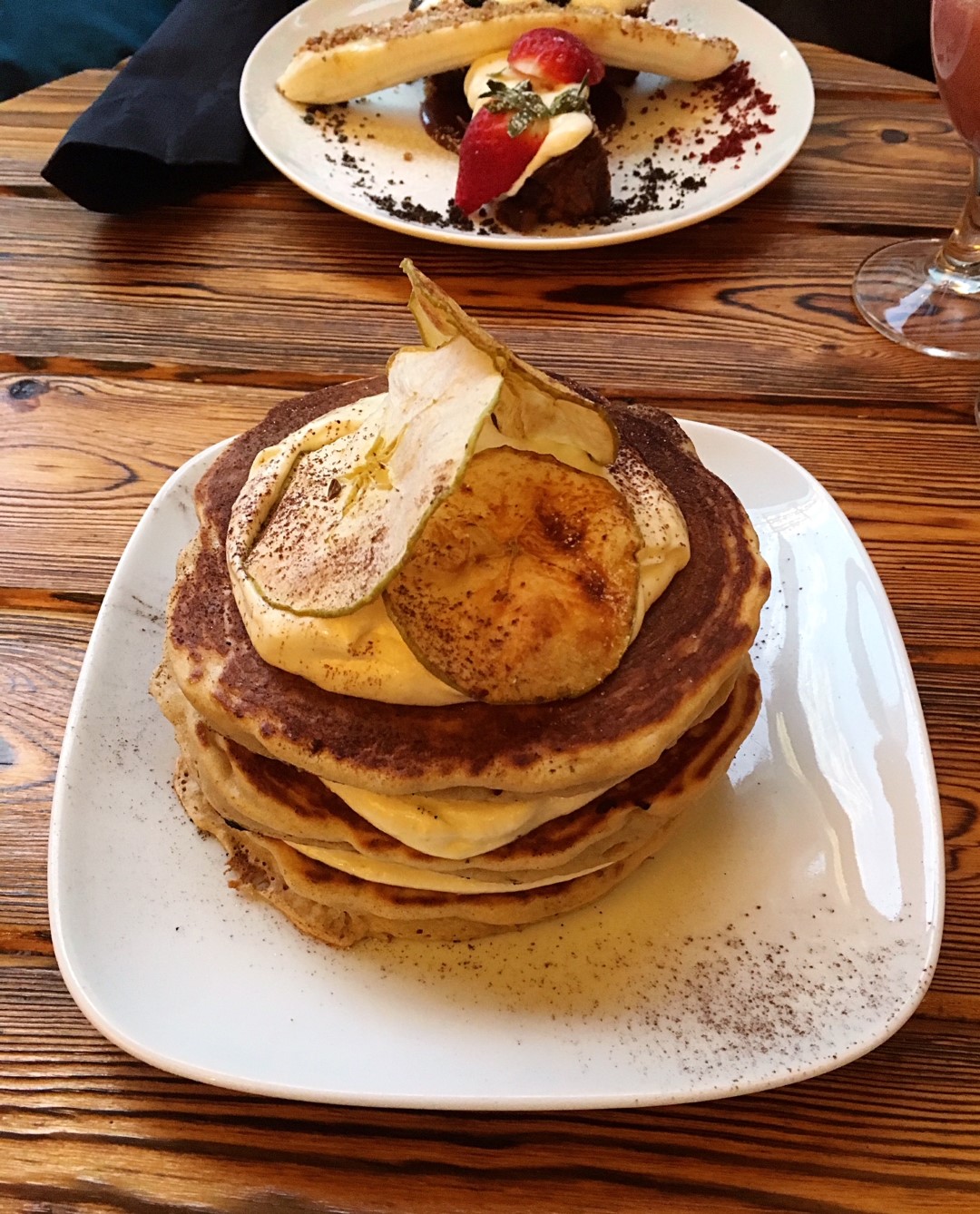 I wish we had this spot in Belgium!
We had breakfast here twice and we loved it.
The first time I ate these carrot cake pancakes and
the second time sweet potatoes with poached eggs.
You can also come here in the evening and have a refreshing cocktail.
Location: Roger de Llúria 23
This restaurant is at the top of the Barcelona arenas,
which means you will not only get great food, but also an amazing view.
I ate this wonderful pumpkin risotto.
Location: Gran Via de les Corts Catalanes, 373-375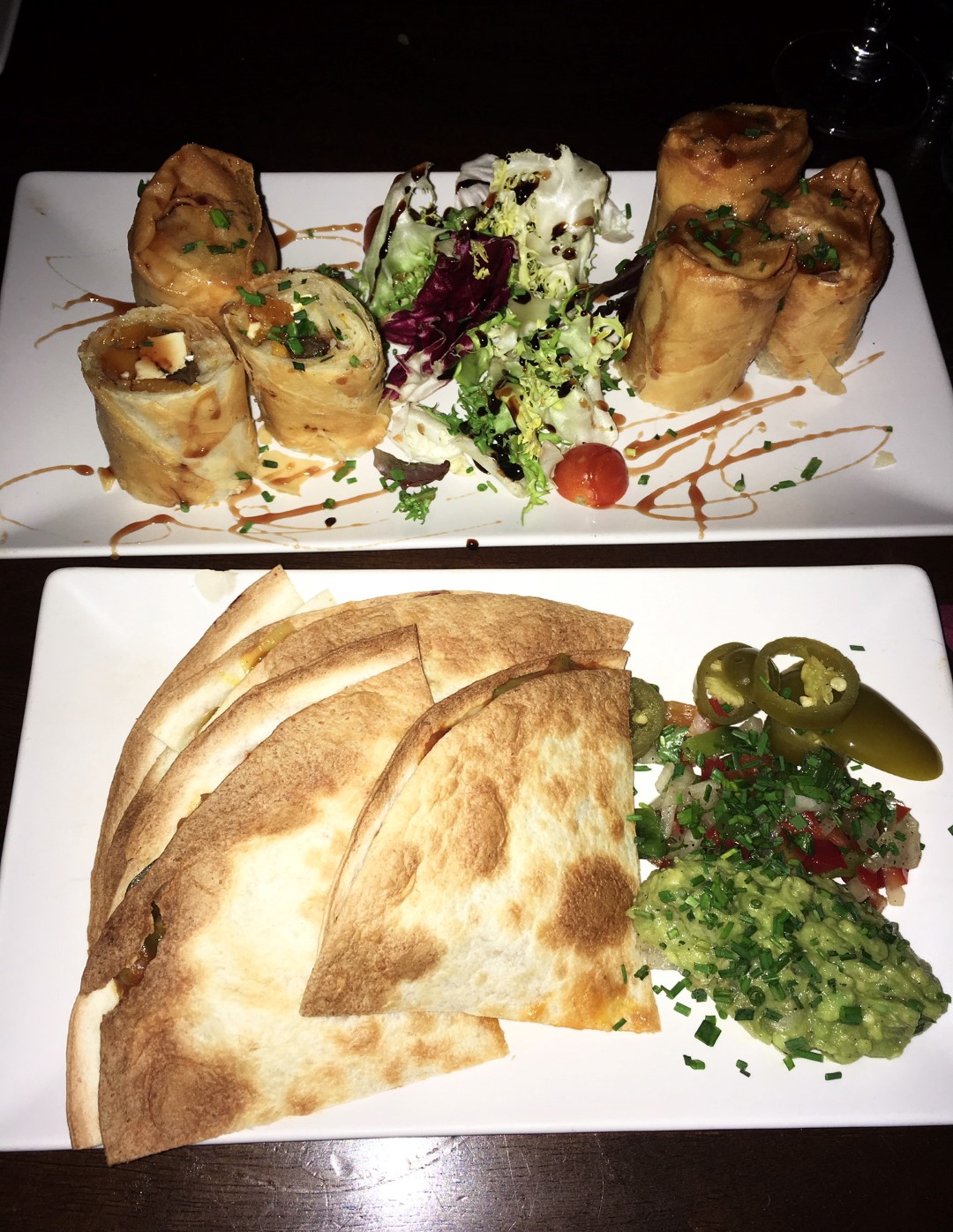 At La Fianna they have many different types of tapas,
such as these vegetarian quesadillas and pumpkin spring rolls.
Everything we ate was super tasty,
but keep in mind that the dishes are big for tapas (as you can see).
Location: Manresa 4
Tapas Tomate (used to be Cornelia and Co)
Every restaurant that has truffle on their menu scores big points with me.
This creamy pasta with truffle tapenade was very filling and delicious.
No wonder this restaurant was mentioned in our travel guide (only under a different name).
Location: Carrer de València, 225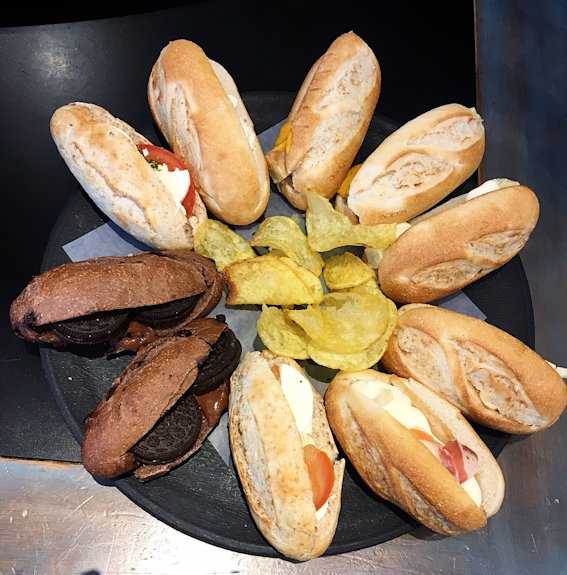 If you want a quick, cheap and delicious lunch then definitely
check out one of the many locations of 100 Montaditos in Barcelona.
They have many vegetarian sandwiches!
Let me know if you have visited any of these spots
or if you know other great places in Barcelona!