Sandwich With Tortilla de Patatas and Iberico Cheese
Good day!
Inspired by my trip to Barcelona in January,
I made this delicious sandwich with tortilla de patatas and Iberico cheese.
You can find the recipe below!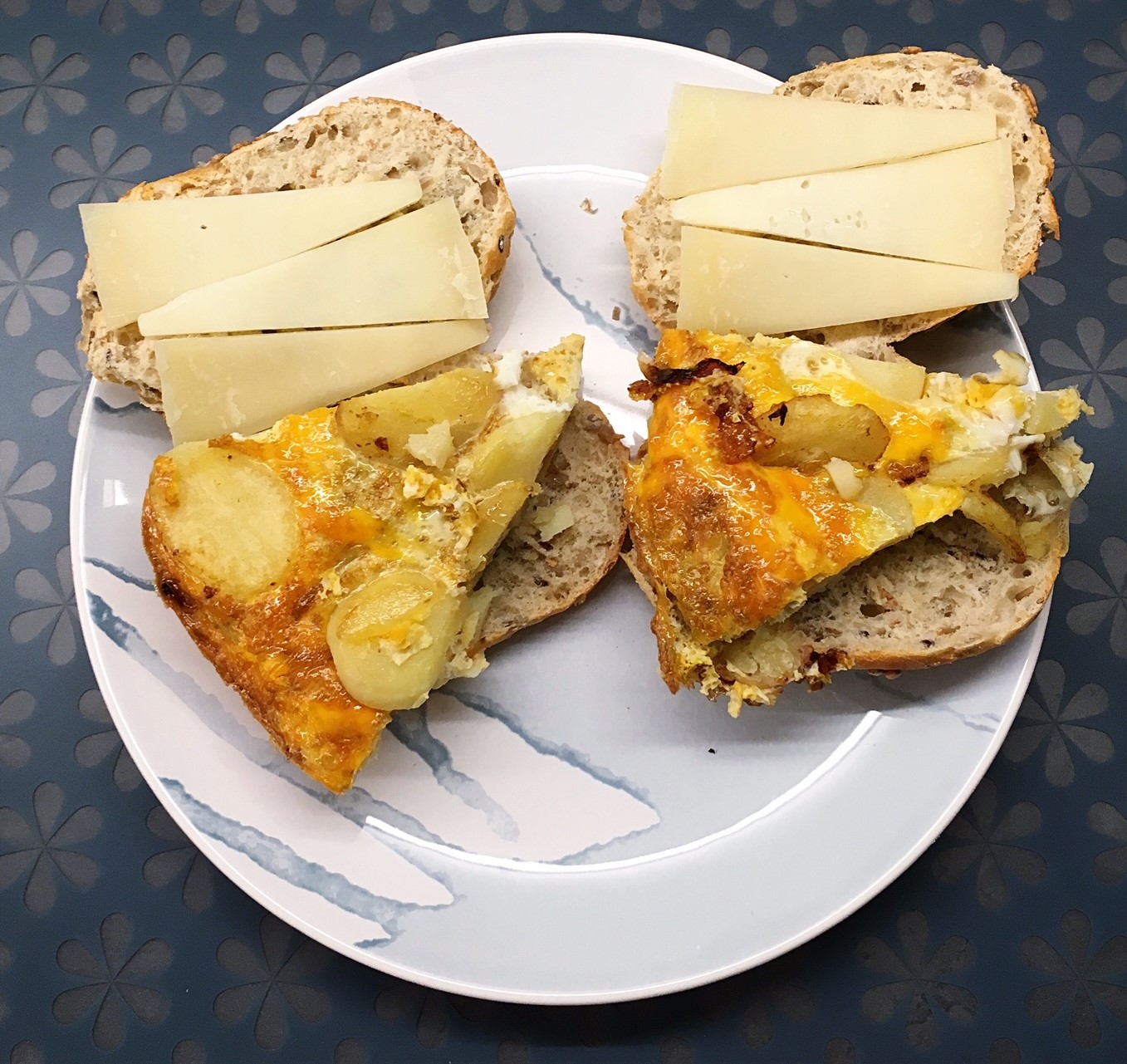 This recipe makes 8 small sandwiches or 4 big sandwiches.
You can also skip the bread.
Ingredients:
450 g potato slices (pre-cooked)

6 eggs

150 g Iberico cheese

1 onion

8 small or 4 big sandwiches

1 tbsp olive oil

Salt and pepper to taste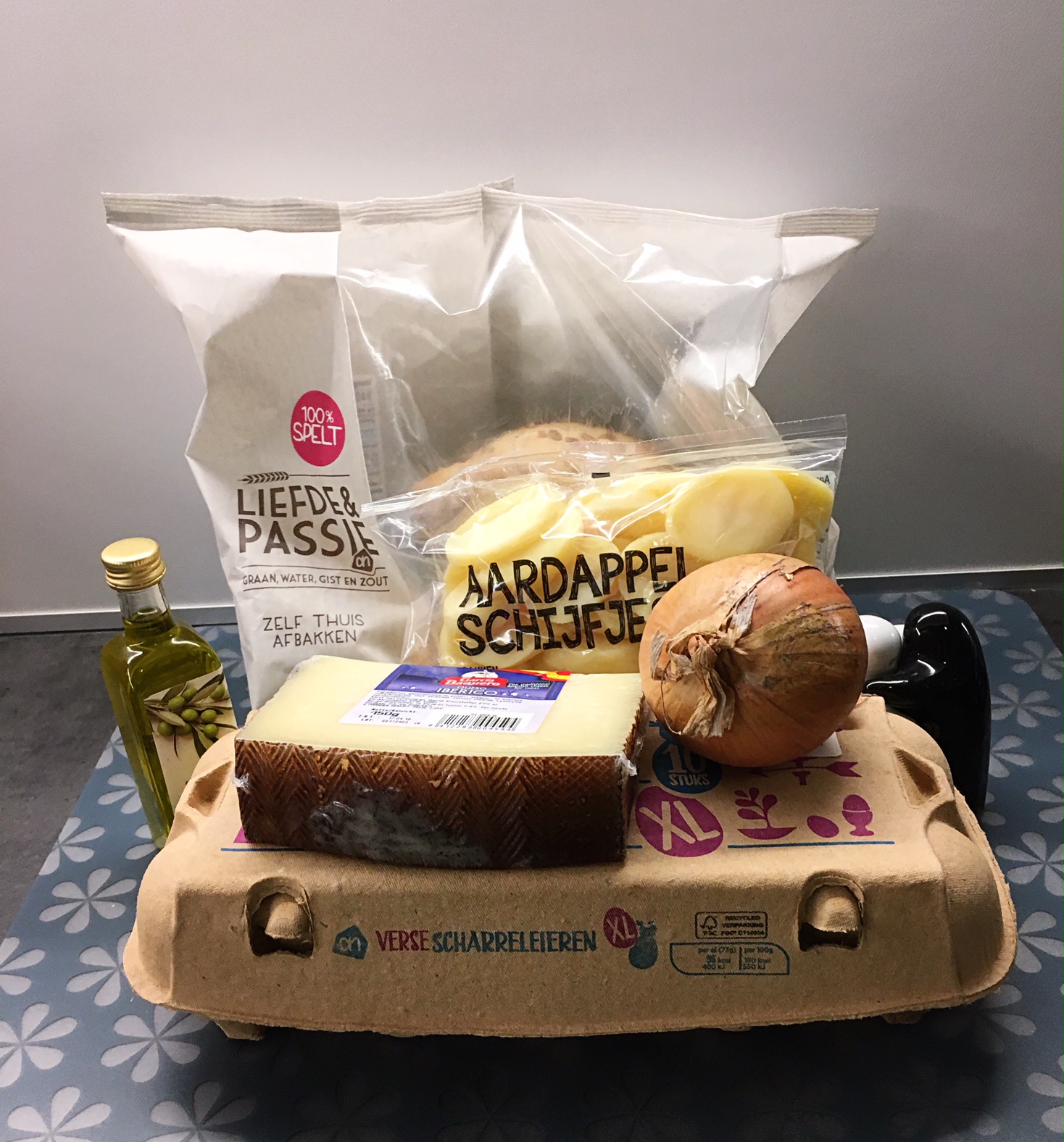 Instructions:
Preheat the oven to 200°C.
Cut the onion in small pieces.
Whisk the eggs in a bowl with the pepper and salt.
Heat up an oven safe pan and add the olive oil.
Now bake the onion for one minute and then
add the potatoes for another 8 minutes (keep stirring).
Add the eggs and spread evenly.
Now leave on low heat for about 3 minutes.
Put the pan in the oven for about 16 minutes
or until the eggs are brown and not runny anymore.
Take your bread rolls and cut them open.
Slice the cheese and put a couple of slices on one side
and a piece of the tortilla on the other side!
Enjoy! Don't forget to tag me on instagram if you have made this recipe (@laurinie_).