Ravioli With Pesto, Peas and Broccoli
Hello!
I have another delicious, easy and filling recipe for you!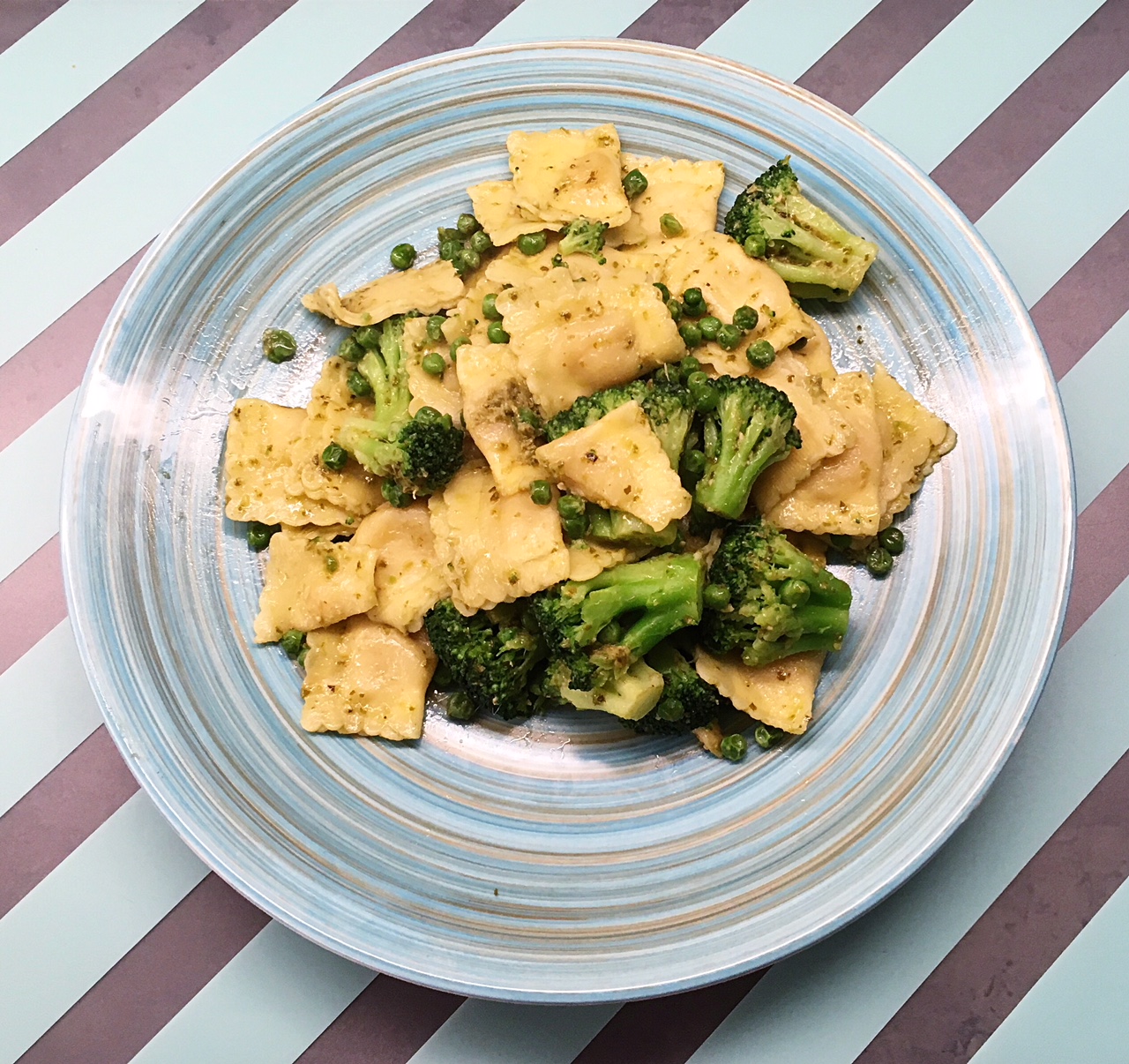 Ingredients for 3-4 people:
500 g ravioli (I chose 5 formaggi from Albert Heijn)

1 jar pesto

400 g broccoli (I used frozen broccoli florets)

150 g peas (I used frozen)

1 tbsp olive oil

Pepper and salt to taste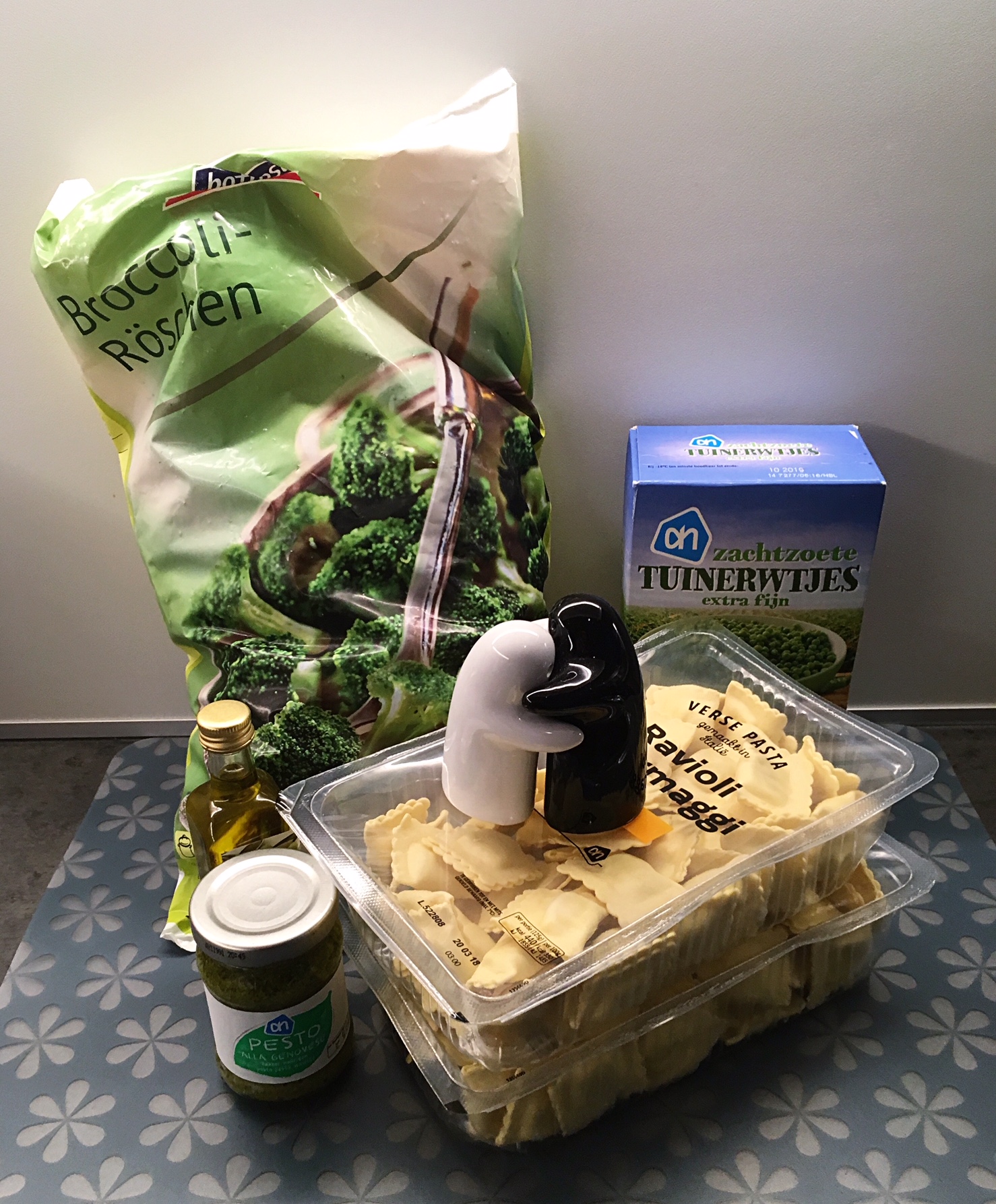 Instructions:
Boil some water and add the ravioli for 6 minutes
(or as instructed on the package).
I prepared the frozen broccoli florets by steaming
them in the microwave for about 7 minutes on 500 Watt.
If you are using regular broccoli, then first cut it into
little florets and add to boiling water for about 5 minutes.
In the mean time you can heat up your olive oil
in a pan and bake the frozen peas for about 5 minutes.
When the ravioli and broccoli are ready,
then add them to the pan with the peas and mix everything.
Now add two big tablespoons of pesto and some salt and pepper to taste.
Mix until everything is warm and add some grated cheese if you like!
Enjoy!
Don't forget to tag me on Instagram if you have made this recipe.