Apple Pie Overnight Oats
Good morning!
Today I'm sharing a super convenient breakfast recipe,
which tastes like dessert, but is also healthy!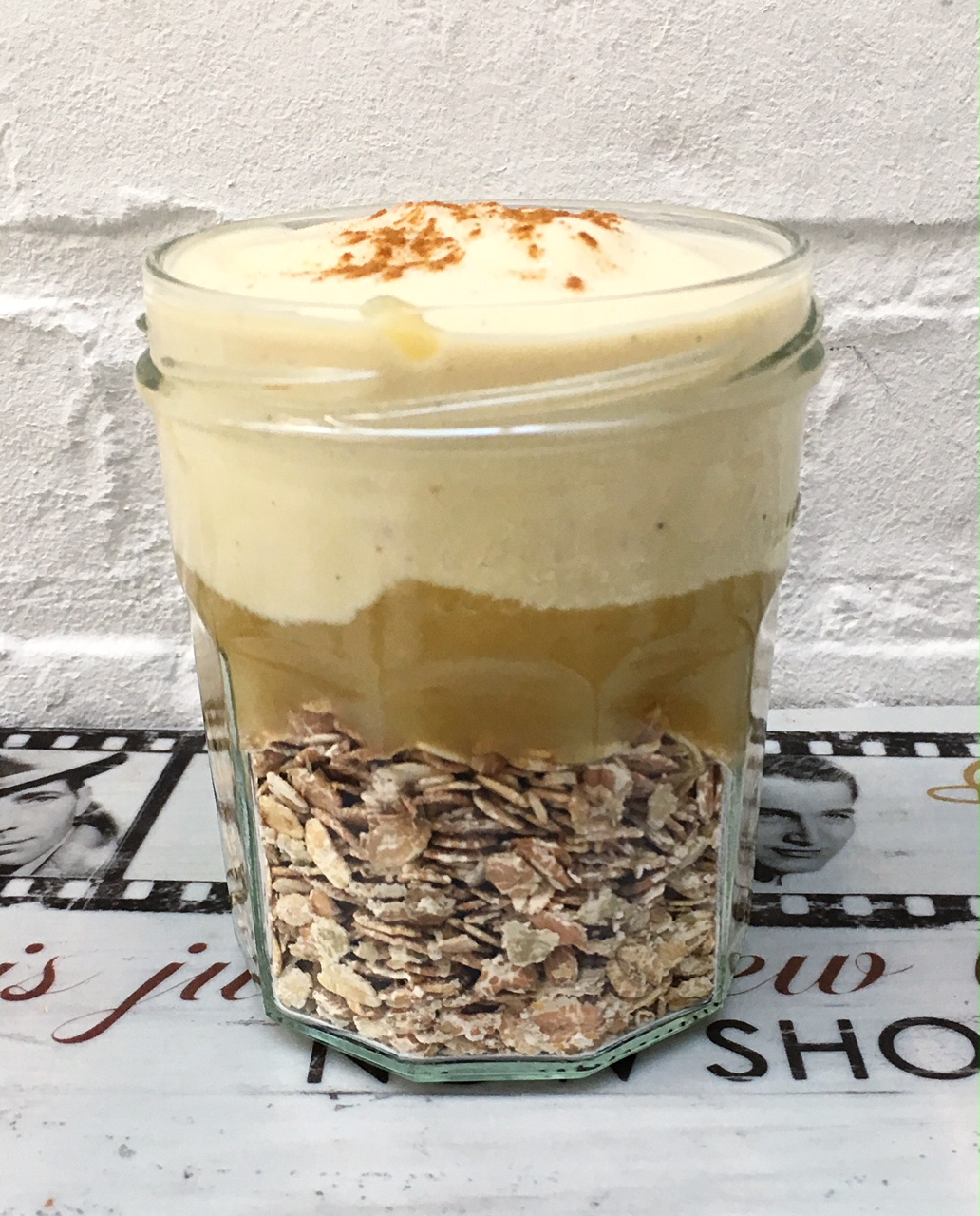 Ingredients for one portion:
1/2 cup oats

1/2 cup vanilla (soy) yogurt

1/2 cup unsweetened apple sauce

1 dash cinnamon

1 small apple

1 drizzle peanut butter
Instructions:
Preparing this breakfast is very easy.
Just put all of the ingredients, except the apple and the peanut butter,
in a sealed jar or container and shake.

You can also put it in a bowl and mix everything.
Put the covered jar, bowl or container in the fridge
overnight or at least for an hour.
Just before you want to eat it you can cut the apple into small pieces
and put it on top of your oatmeal together with a drizzle of peanut butter.
Enjoy!
Don't forget to tag me on Instagram if you have made this recipe.