Pizza With Chicory and Vegetarian Bacon
Hello!
This was one of those recipes,
where you just put some ingredients together and hope for the best.
Guess what?! It turned out great! My husband also loved it!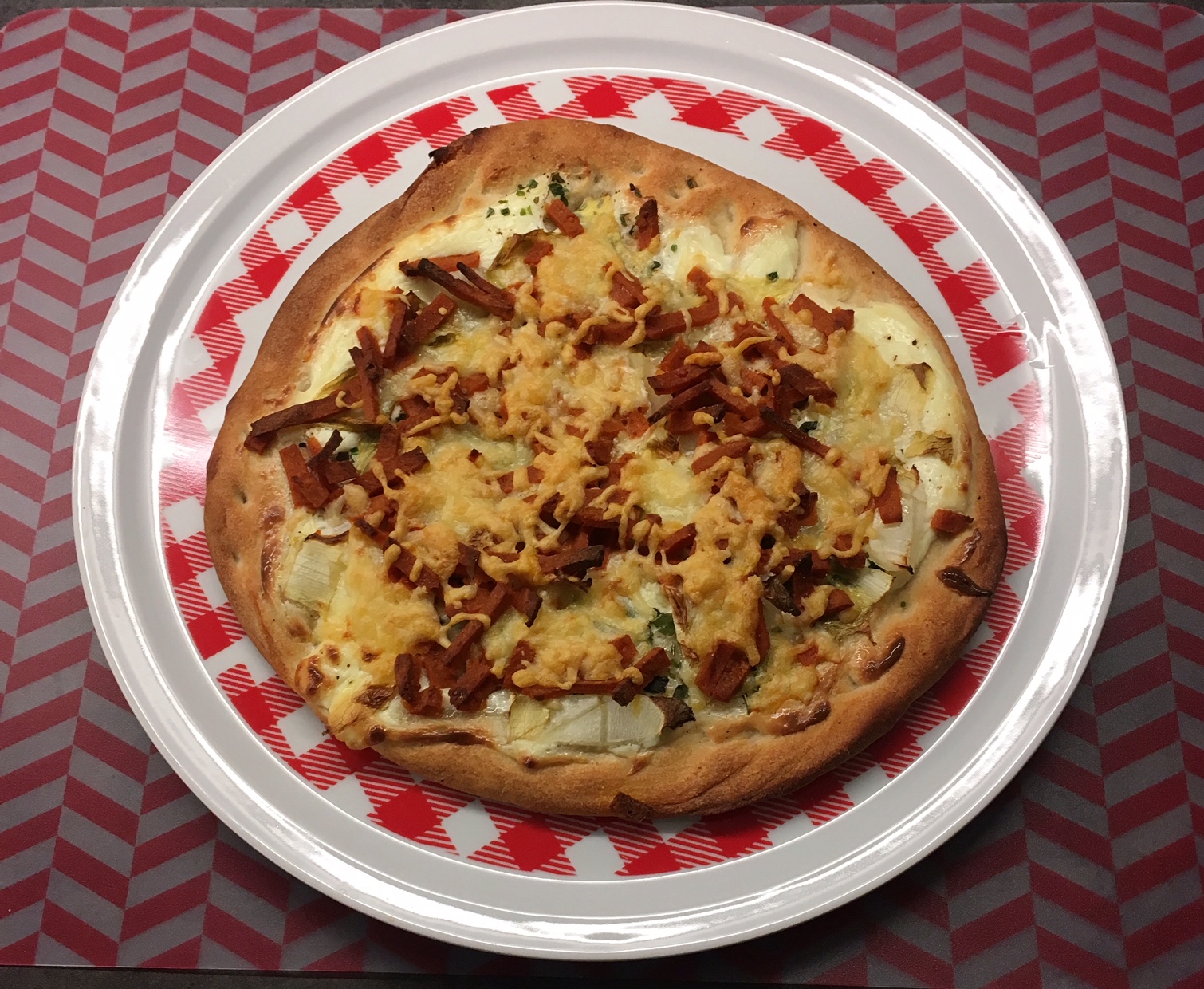 Ingredients for 2 pizzas:
2 pizza crusts (I used Magioni cauliflower crust)

1 large head of chicory

150 g vegetarian bacon

(I used 1 package of The Vegetarian Butcher)

3 big tablespoons of mascarpone

Grated cheese

Herbs to taste (I used Italian herbs and a bit of salt and pepper)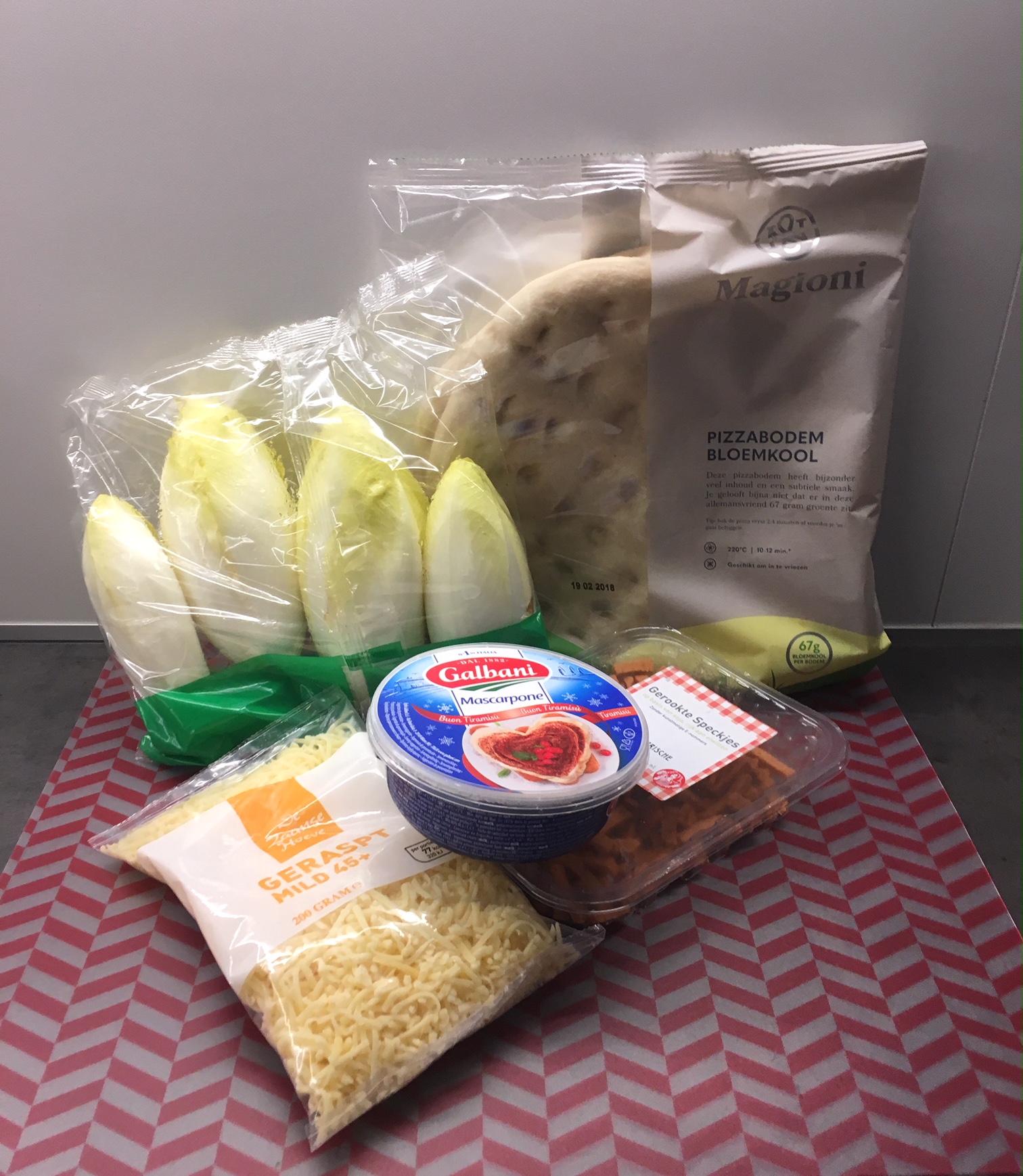 Instructions:
Preheat the oven to 220°C.
Wash the leaves of the chicory and cut into little pieces.
Spread 1,5 tablespoon mascarpone per pizza on the crusts.
Add a bit of herbs, salt and pepper if you want.
Now put the chicory pieces on top and then add the vegetarian bacon.
Lastly, you can add as much grated cheese as you like.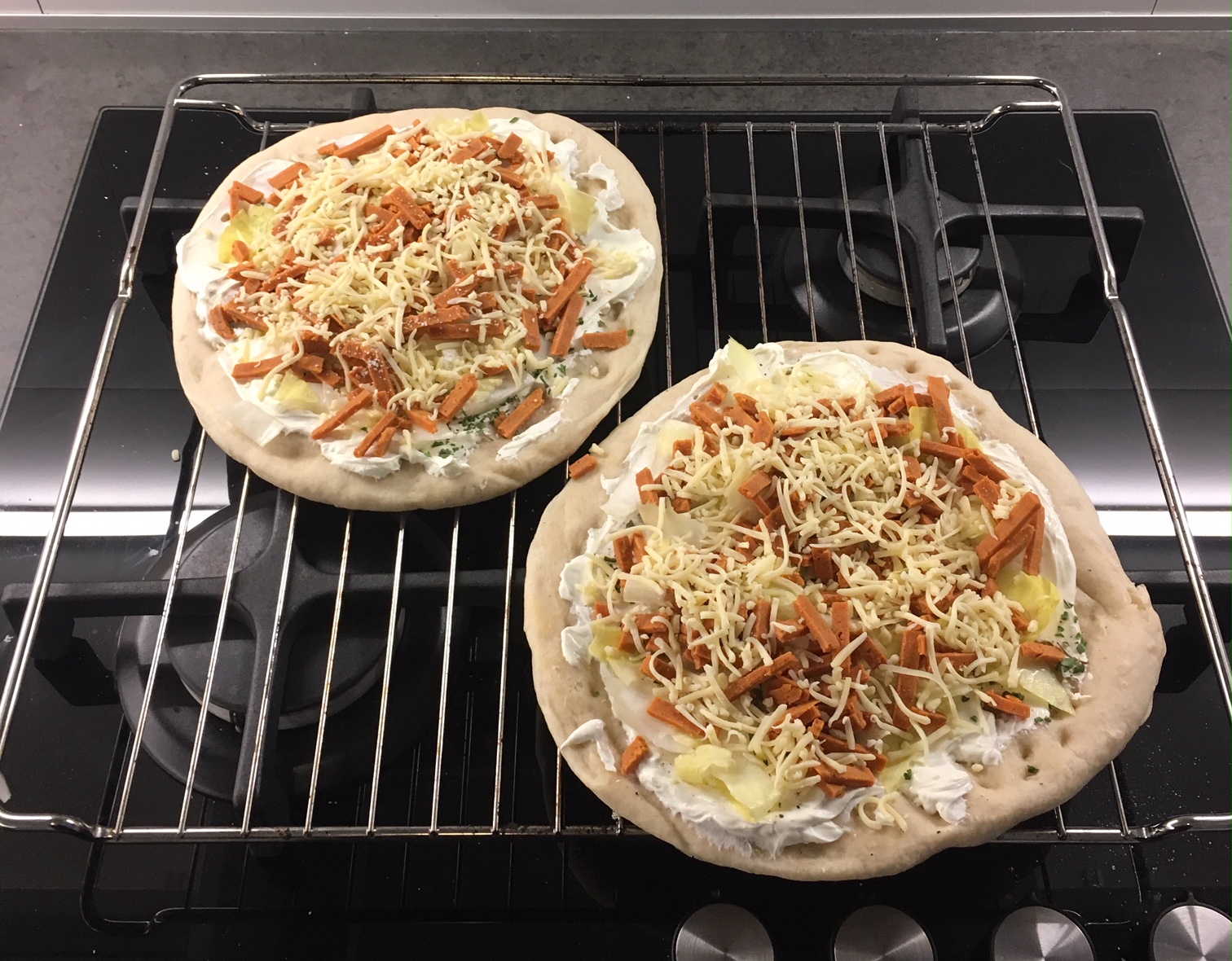 Put everything in the oven for 10 minutes.
If you use a different crust that needs more time in the oven,
then put it in the oven first without the toppings.

Enjoy!
Don't forget to tag me on Instagram if you have made this recipe!