Pasta With Red Pesto, Olives and Feta Cheese
Good day!
I love pasta, because it is so versatile and filling!
Below you can find a new recipe.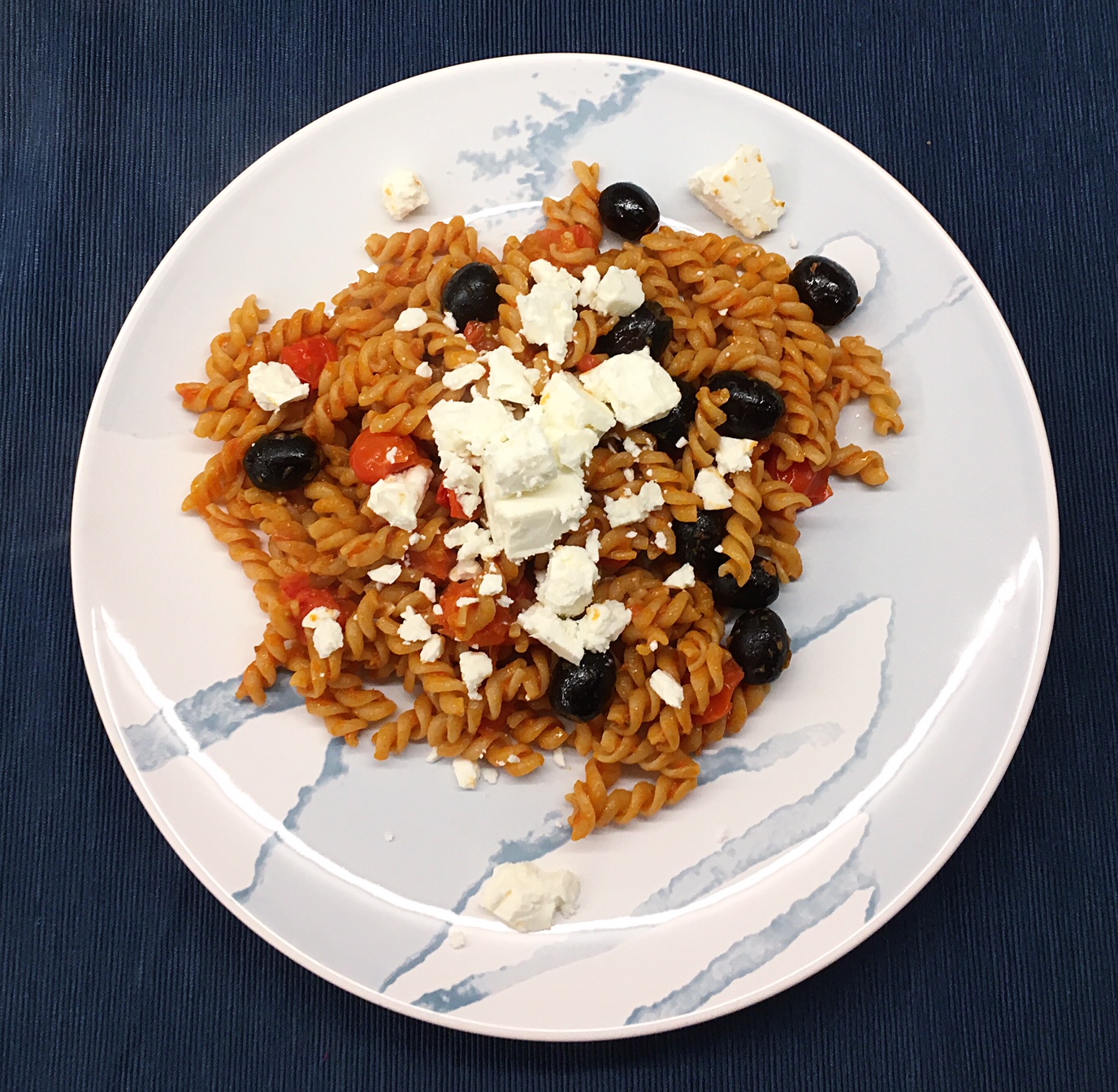 Ingredients for two people:
150 g feta cheese

250 g cherry tomatoes,

250 g uncooked pasta (I used whole wheat spirelli)

1 small jar of red pesto (90g)

Black pitted olives (as much as you like)

1 tbsp olive oil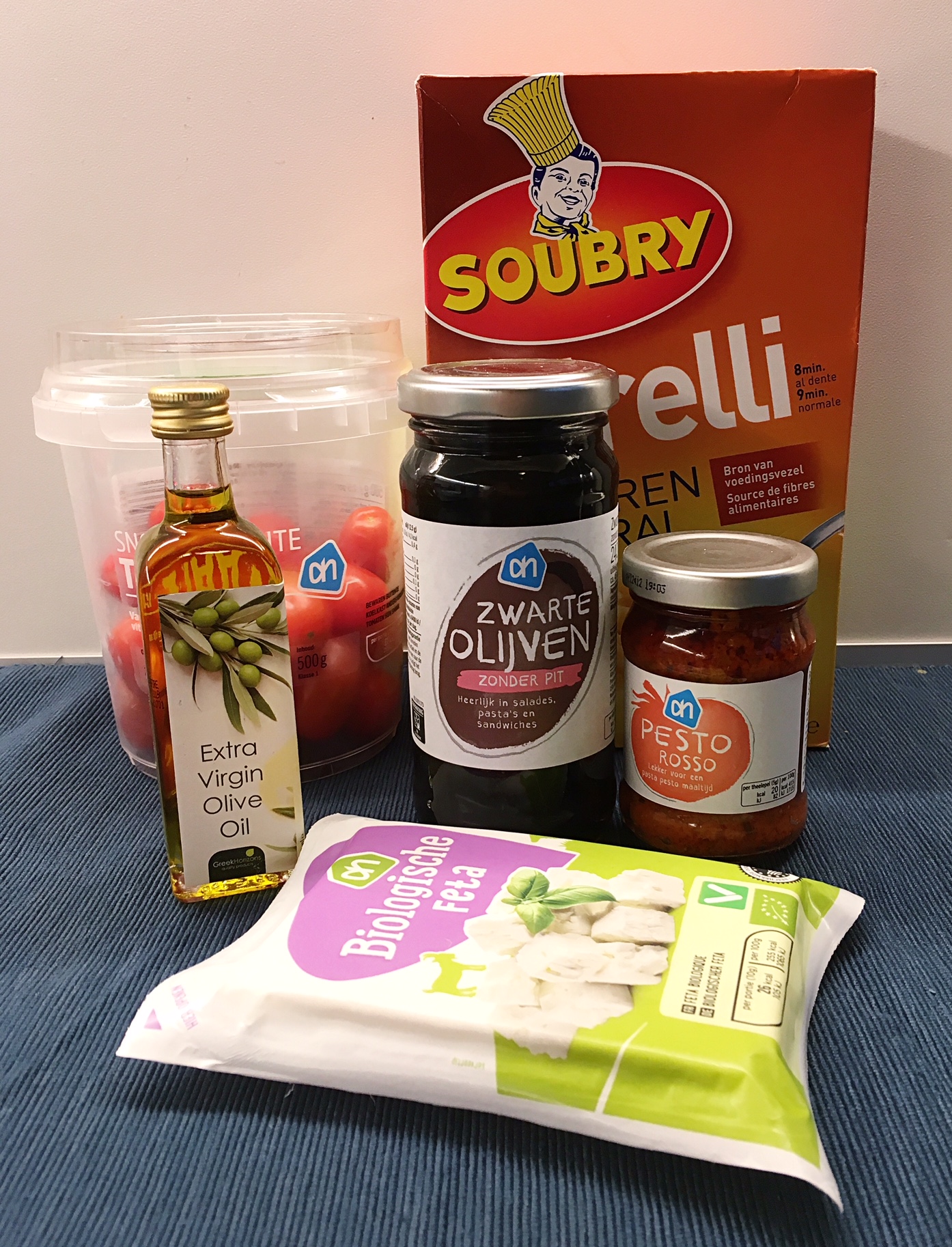 Instructions:
Boil water and prepare the pasta according to the package.
Cut the cherry tomatoes in half and bake in the olive oil
for about 3 minutes together with the olives.
When the pasta is ready put it in the pan with the cherry tomatoes and olives.
Add the pesto and mix everything.
Bake for about 3 minutes until everything is warm enough to eat.
Put everything on a plate and top with the crumbled feta cheese.
Enjoy!
Don't forget to tag me on Instagram if you have made this recipe.