Noodles With Peas and Broccoli
Good day!
Today I'm sharing a delicious noodle recipe with you.
You can switch up the ingredients to your preference.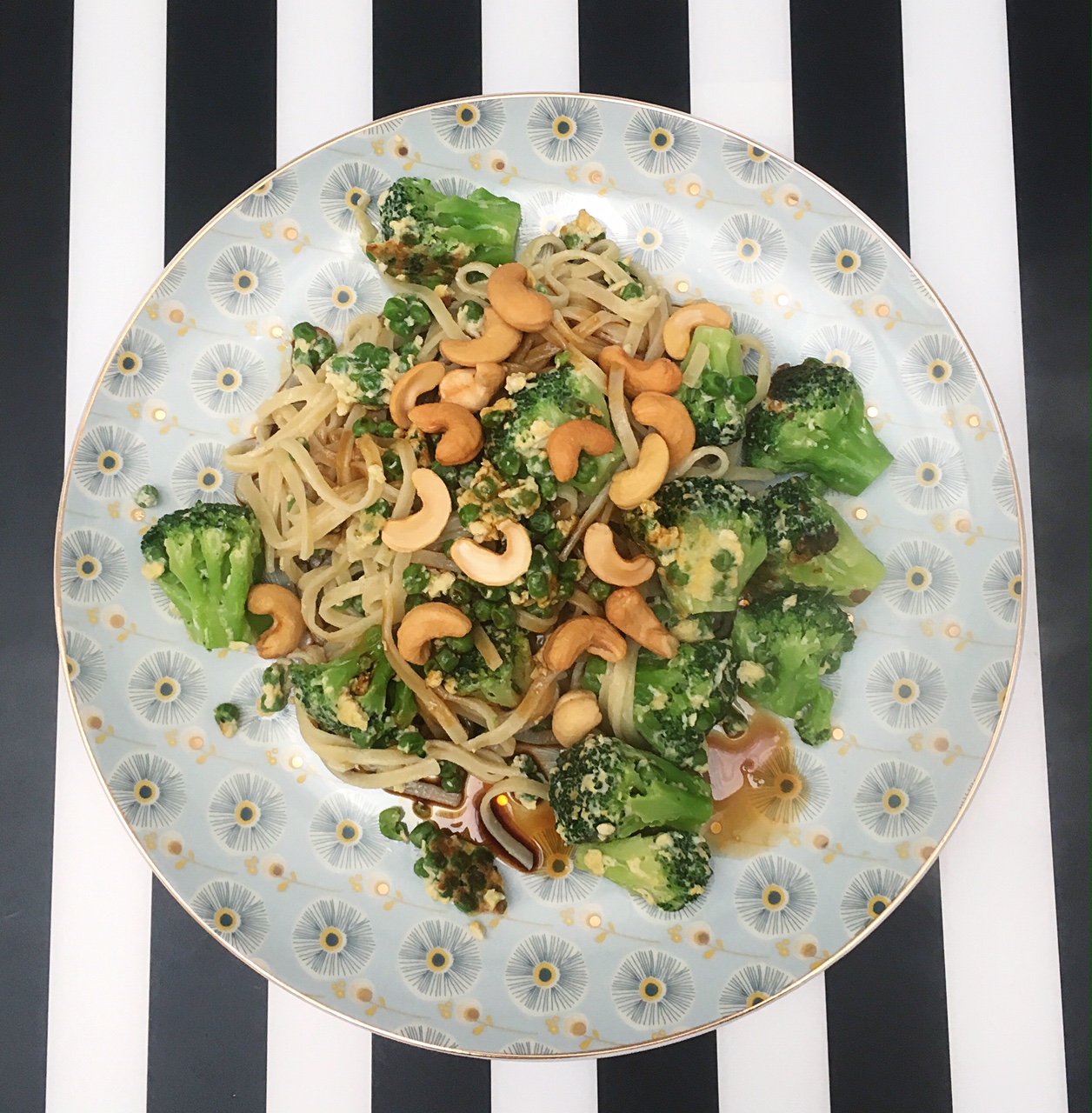 Ingredients:
200 g mie noodles

350 g (frozen) broccoli

170 g (frozen) peas

2 large eggs

1 handful of cashews

2 tbsp ketjap manis

1 tbsp olive oil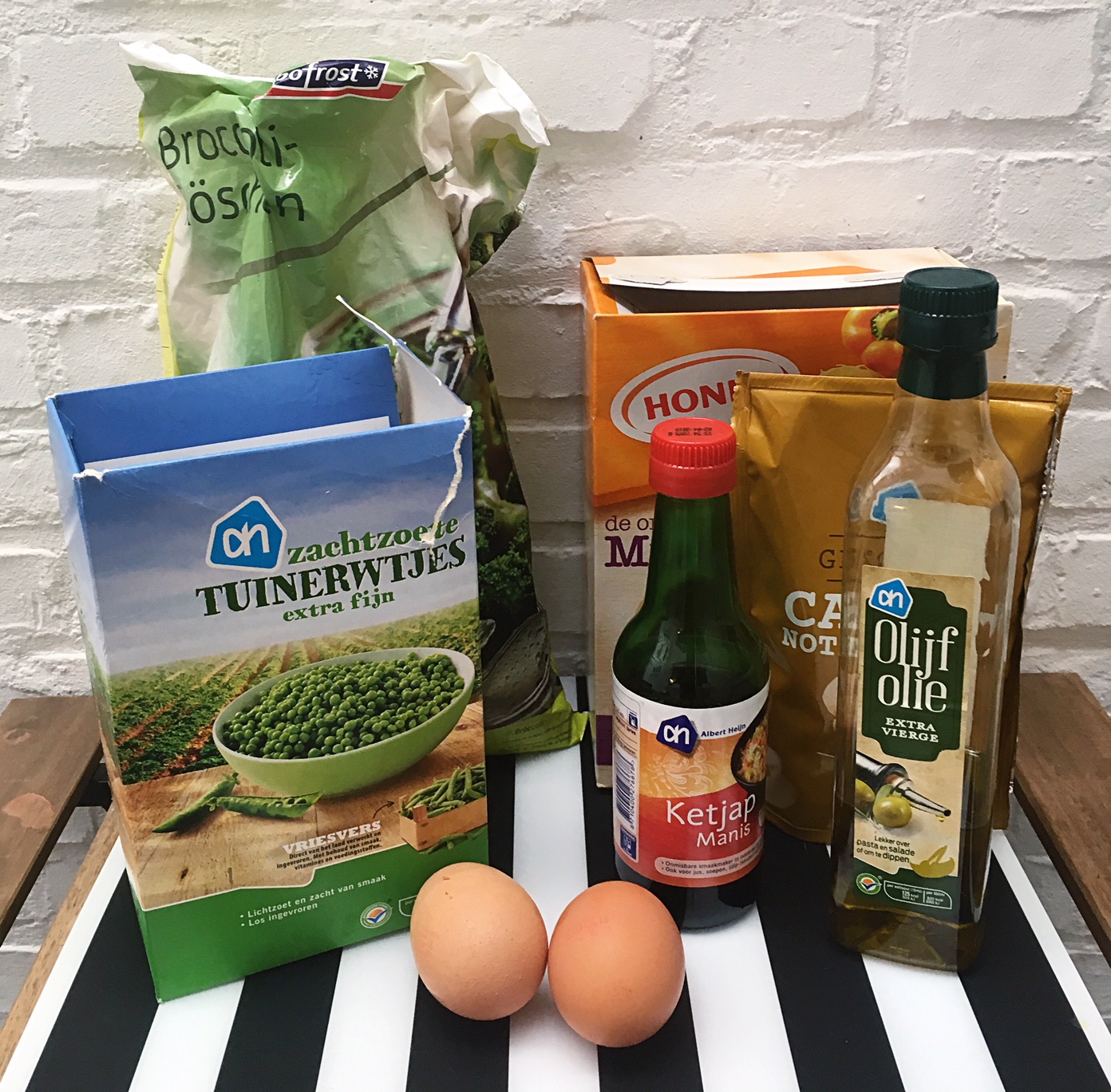 Add the noodles to boiling water for 10 minutes.
Prepare the broccoli.
I steamed the frozen broccoli in the microwave for 6,5 minutes at 500 Watt.
Heat up the olive oil in a pan and bake the peas for about 5 minutes.
Add the broccoli and break the eggs in the pan together with the vegetables.
Scramble for about three minutes.
When the noodles are ready, drain them and add to the pan. Stir everything.
Put everything on a plate and add some cashews and ketjap manis.

Enjoy!
Don't forget to tag me on Instagram if you have made this recipe!