Sweet Potato Toast With Scrambled Eggs and Green Asparagus
Good day!
This recipe is ideal for breakfast, lunch or dinner!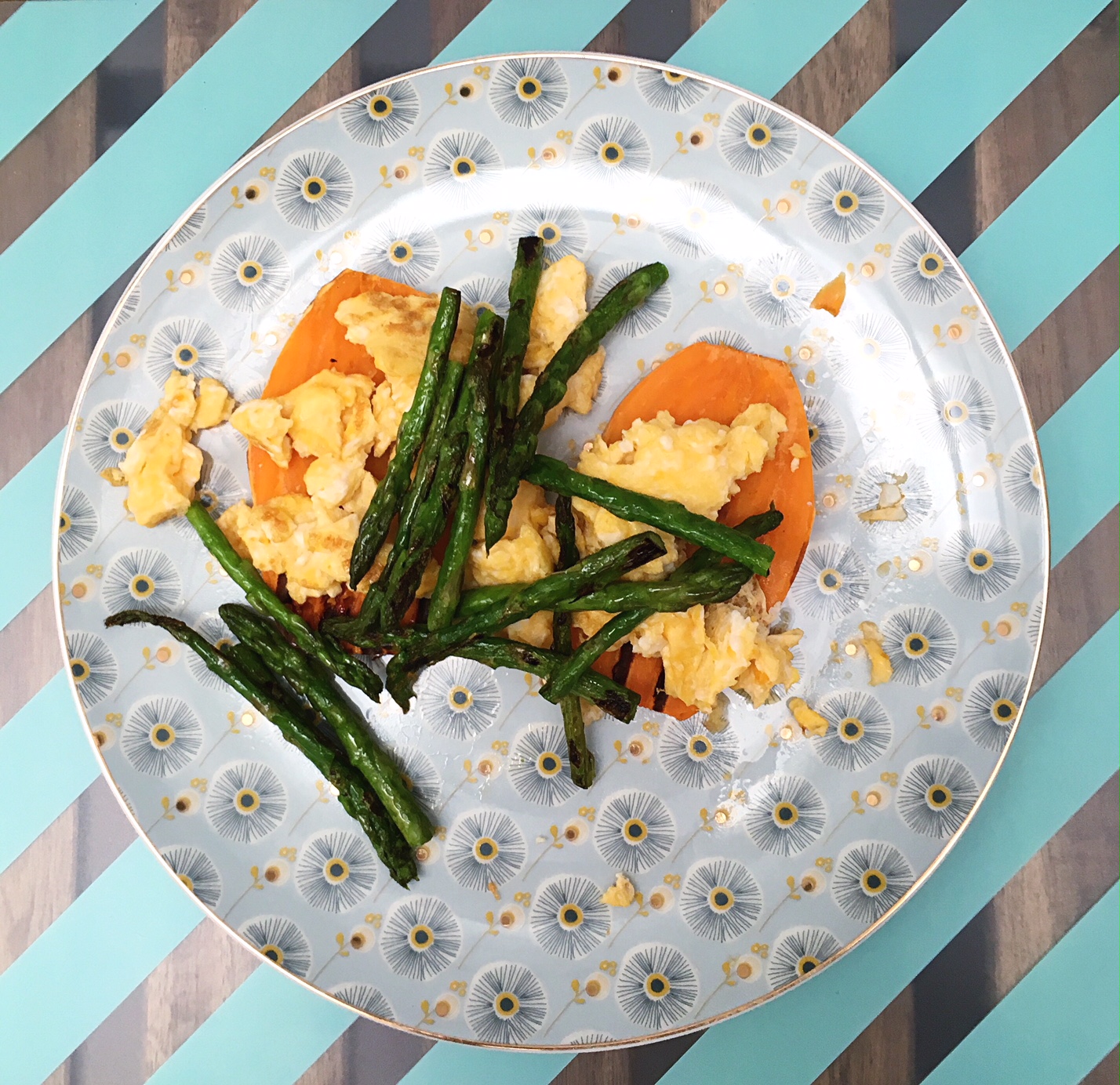 Ingredients for two portions:
2 sweet potatoes

4 eggs

100 g green asparagus tips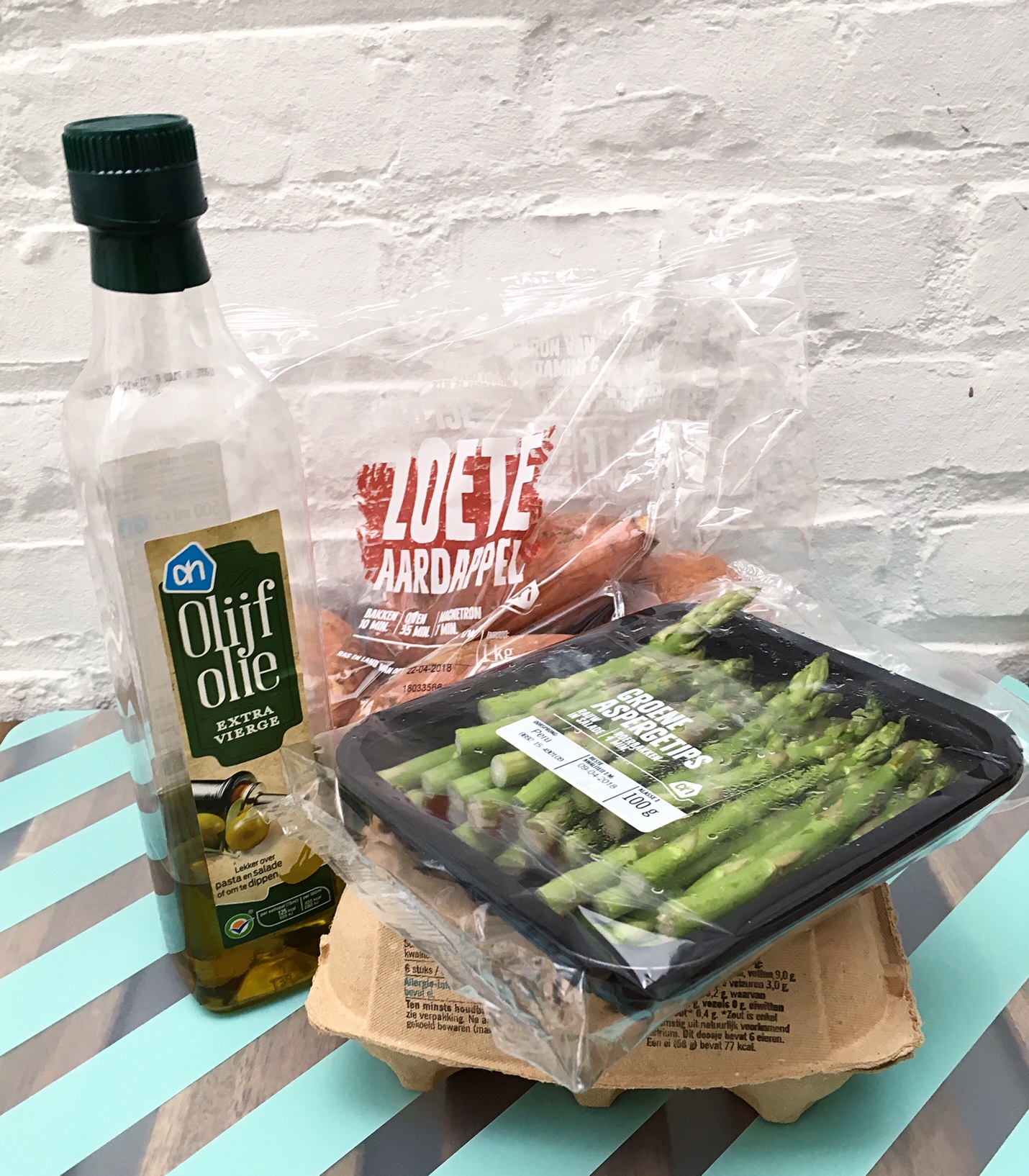 Instructions:
Preheat the grill.
Wash or peel the sweet potatoes and cut 4 slices from about 1 cm.
Put the sweet potatoes on the grill for about 7 minutes.
The time depends on the thickness of your slices.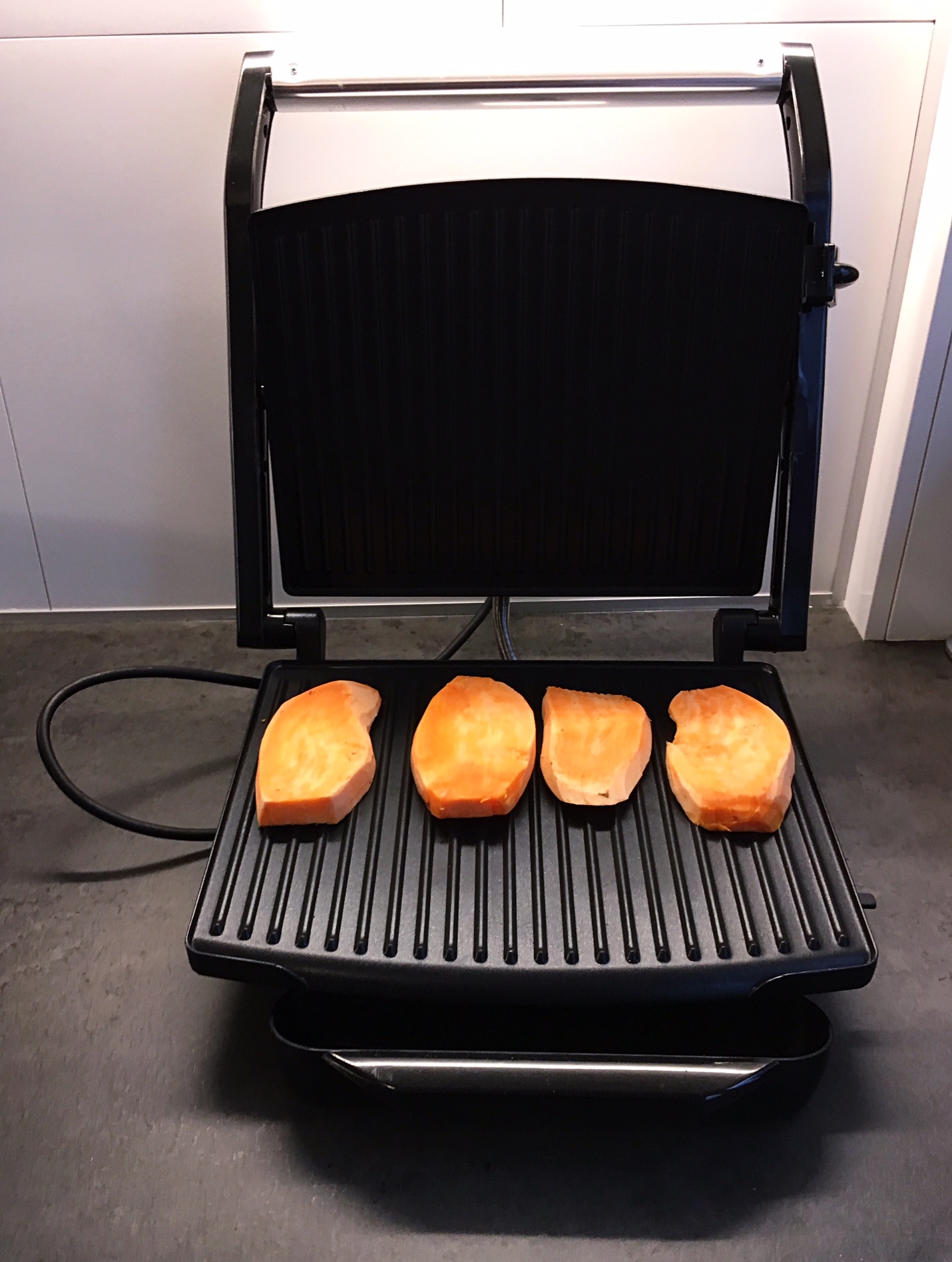 You can put a fork in the slices to check if they are ready.
Cut the ends of the asparagus and wash them.
Then bake the asparagus in a bit of olive oil for 4 minutes.
Whisk the eggs and scramble them in another pan.
Put the sweet potato slices on a plate and top them with the eggs and asparagus.
Enjoy!
Don't forget to tag me on Instagram if you have made this recipe.