Hot Spots in Gdańsk
Good day!
Last week we went to Gdańsk, Poland for a long weekend.
This city is not only beautiful, but also quite cheap.
Below you can find some veggie friendly hot spots that
we visited during our stay.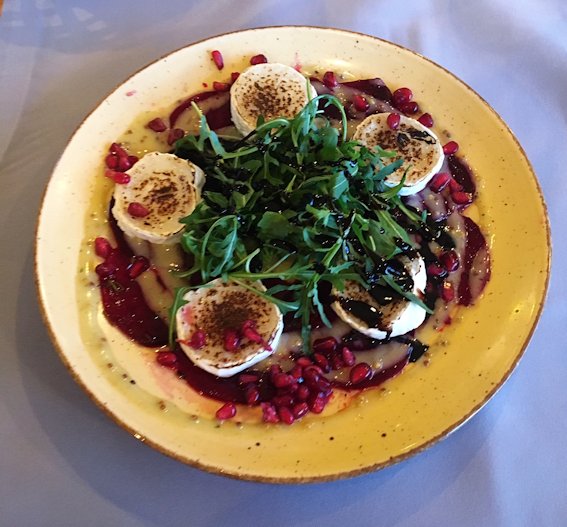 Our first evening in Gdańsk we ate at this restaurant
and we were pleasantly surprised by their delicious meals.
For my entree I chose this beet carpaccio with goat cheese
and pomegranate seeds.
As a main course I had Pierogi (dumplings) with cheese
and as dessert a very tasty piece of cheesecake.
Address: Szafarni 6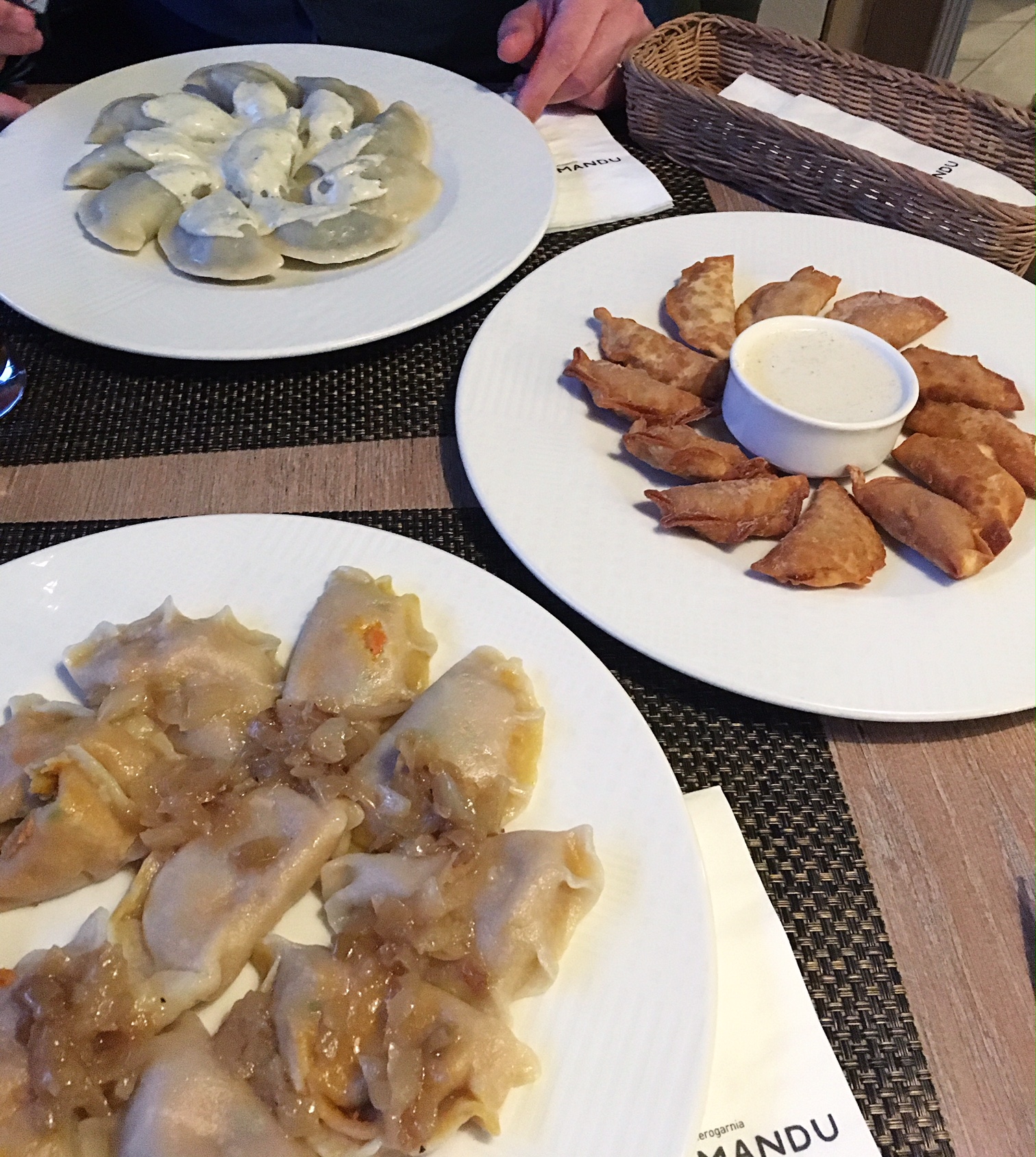 When you go to Poland, you have to try pierogi (dumplings).
At Pierogarnia Mandu, they have a whole menu full of different
pierogi flavors and a lot of vegetarian ones as well.
They even have sweet pierogi filled with Oreo.
This place is not the coziest restaurant, but definitely worth a visit,
if you want to try different delicious flavors of pierogi.
Address: Elżbietańska 4/8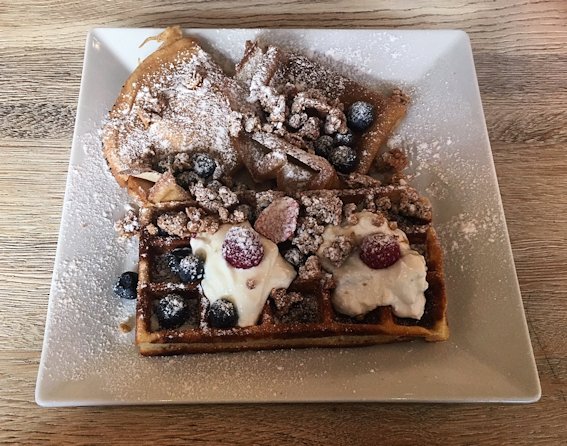 The best breakfast we had in Gdańsk was at this spot.
I had crêpes and waffles filled with Nutella and cream cheese.
My husband ate eggs Benedict. Both dishes were spot on.
We also had a look at the dinner menu,
which looked promising and with a couple of vegetarian options.
Address: Stągiewna 17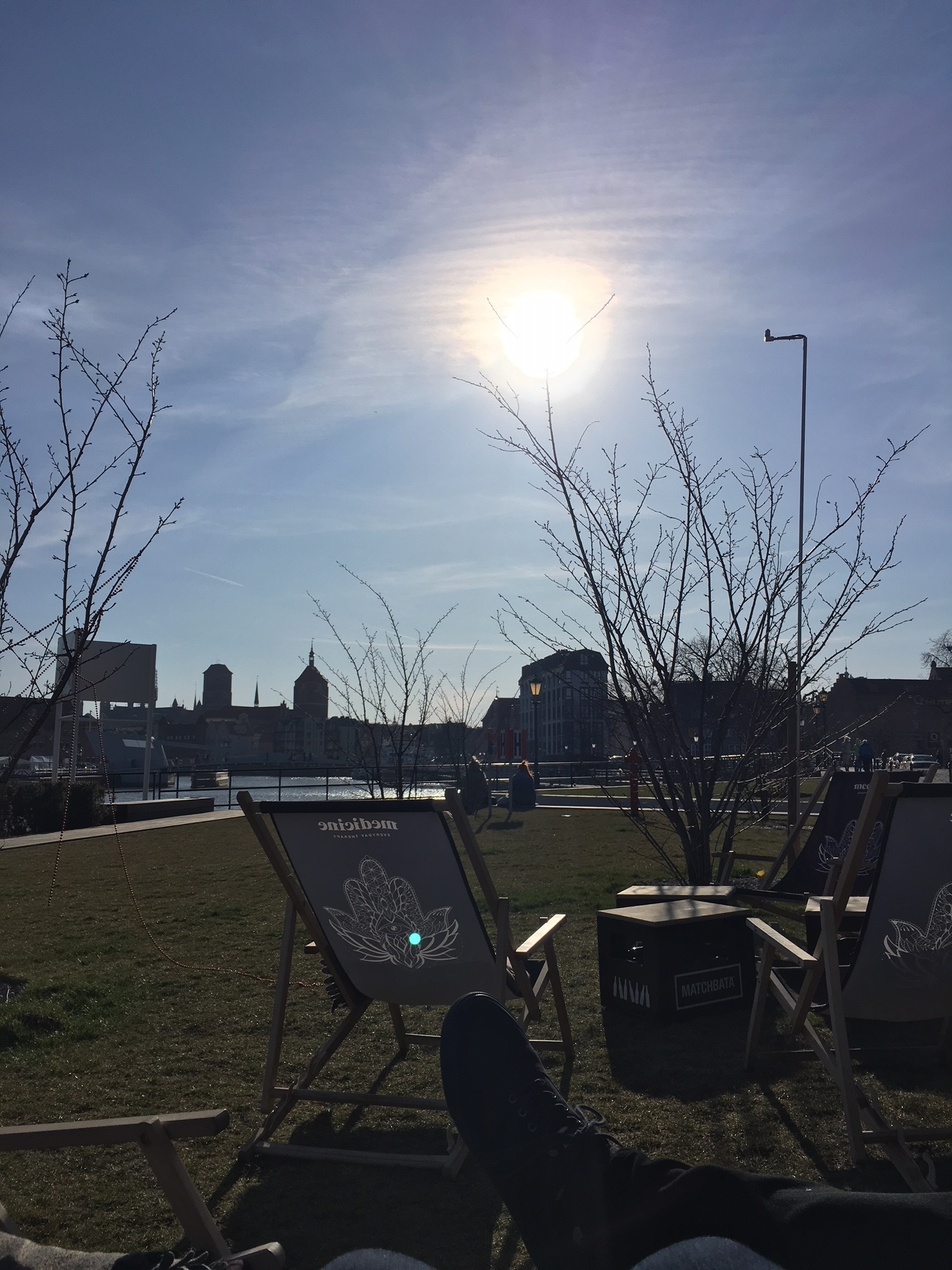 Guga Sweet and Guga Spicy are two adjoining establishments.
As the names indicate you can eat savory food
at Guga Spicy and sweets at Guga Sweet.

We were blessed with amazing weather during our stay,
so the terrace of Guga draw to us immediately.
We only had drinks and cake there.
I saw there were a lot of vegan choices.
Address: Stara Stocznia 2/9
Have you ever been to Gdańsk?
Share your favorite hot spots in the comments!