Salad With Brie, Grapes and Walnuts
Hi!
We had a couple of days of really great weather,
which often means that I don't want to spend
too much time in the kitchen creating a hot meal.

That's where this easy salad came in!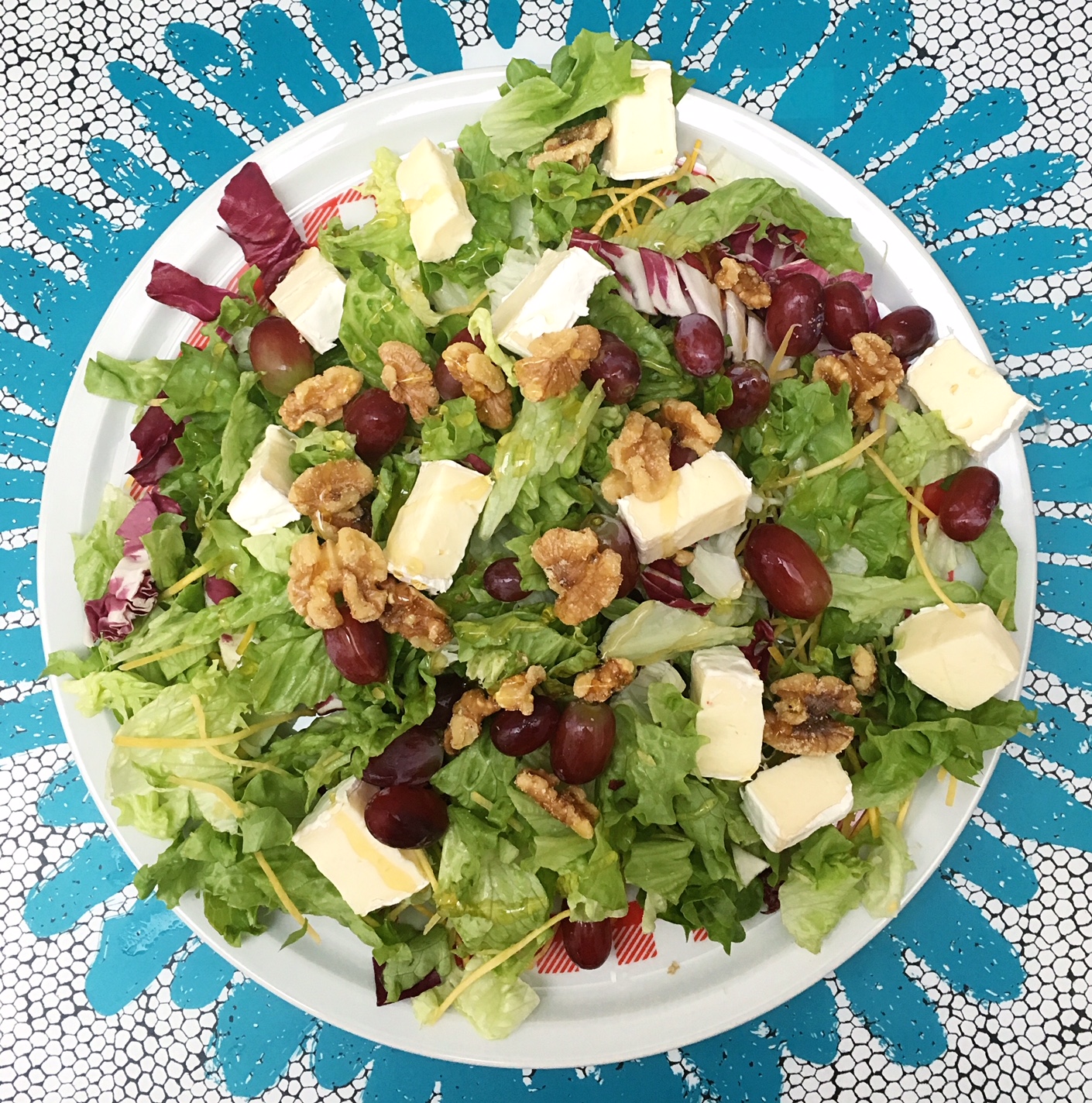 Ingredients for 2 big salads:
300 g lettuce

Bunch of grapes

200 g brie cheese

Handful of walnuts

Honey (or dressing of choice)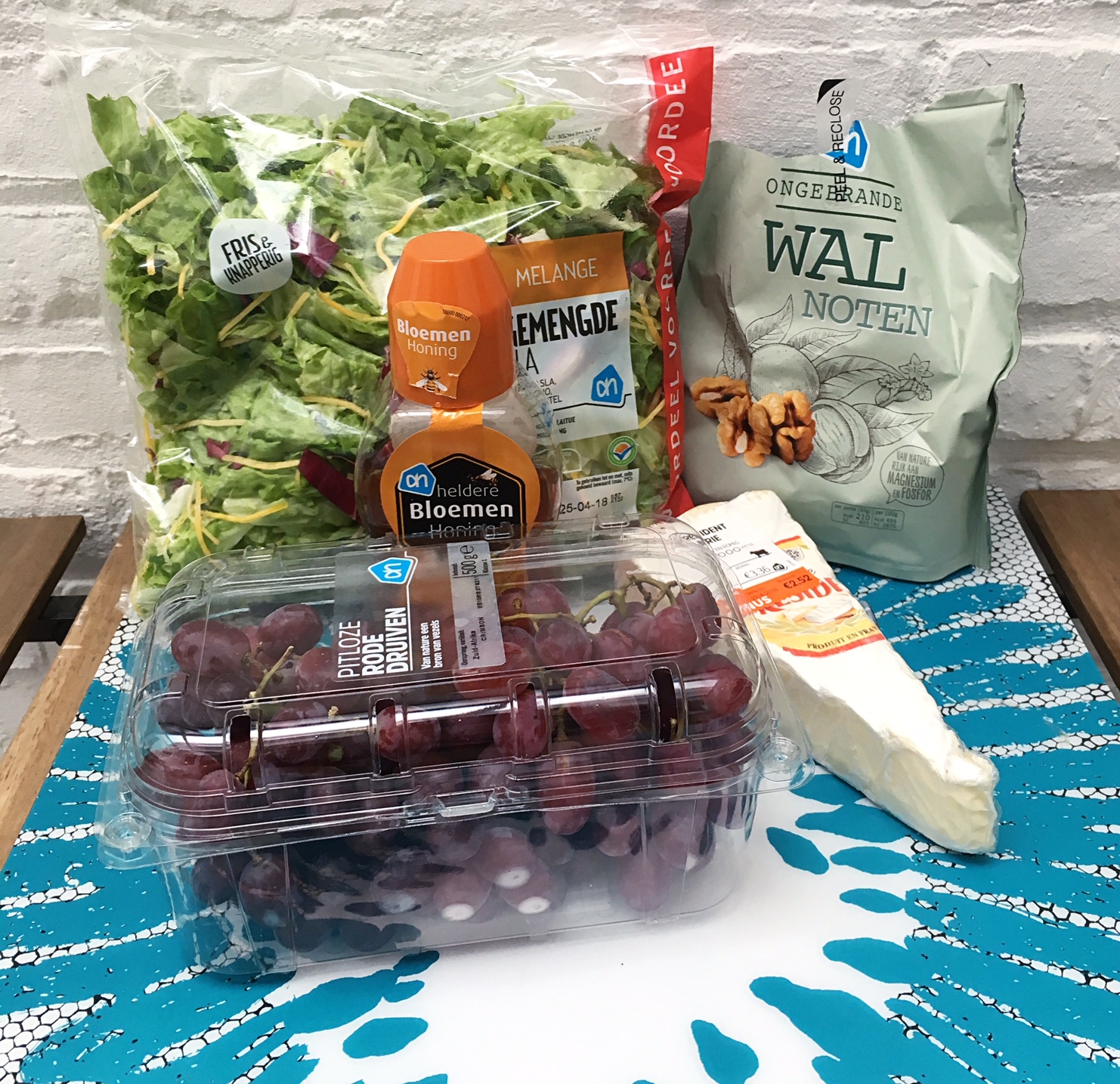 Instructions:
Wash the lettuce and grapes, if necessary.
Cut the brie into pieces and crush the walnuts.
Divide the lettuce onto two plates and top with the grapes,
walnuts and brie.
Add the honey or dressing.
If you want to take this salad to go, then add the dressing
just before you are about to eat it. Otherwise, the lettuce will get soggy.
Enjoy!
Don't forget to tag me on Instagram if you have made this salad.