Creamy Zucchini Pasta
Good day!
This is a recipe with few ingredients, but a lot of taste!
Ingredients for 2-3 people:
250 g pasta (I used whole wheat spirelli)

2 small zucchinis

4 tbsp cream cheese with herbs

1 onion

1 garlic clove

1 tbsp olive oil

Optional: pepper, salt, grated cheese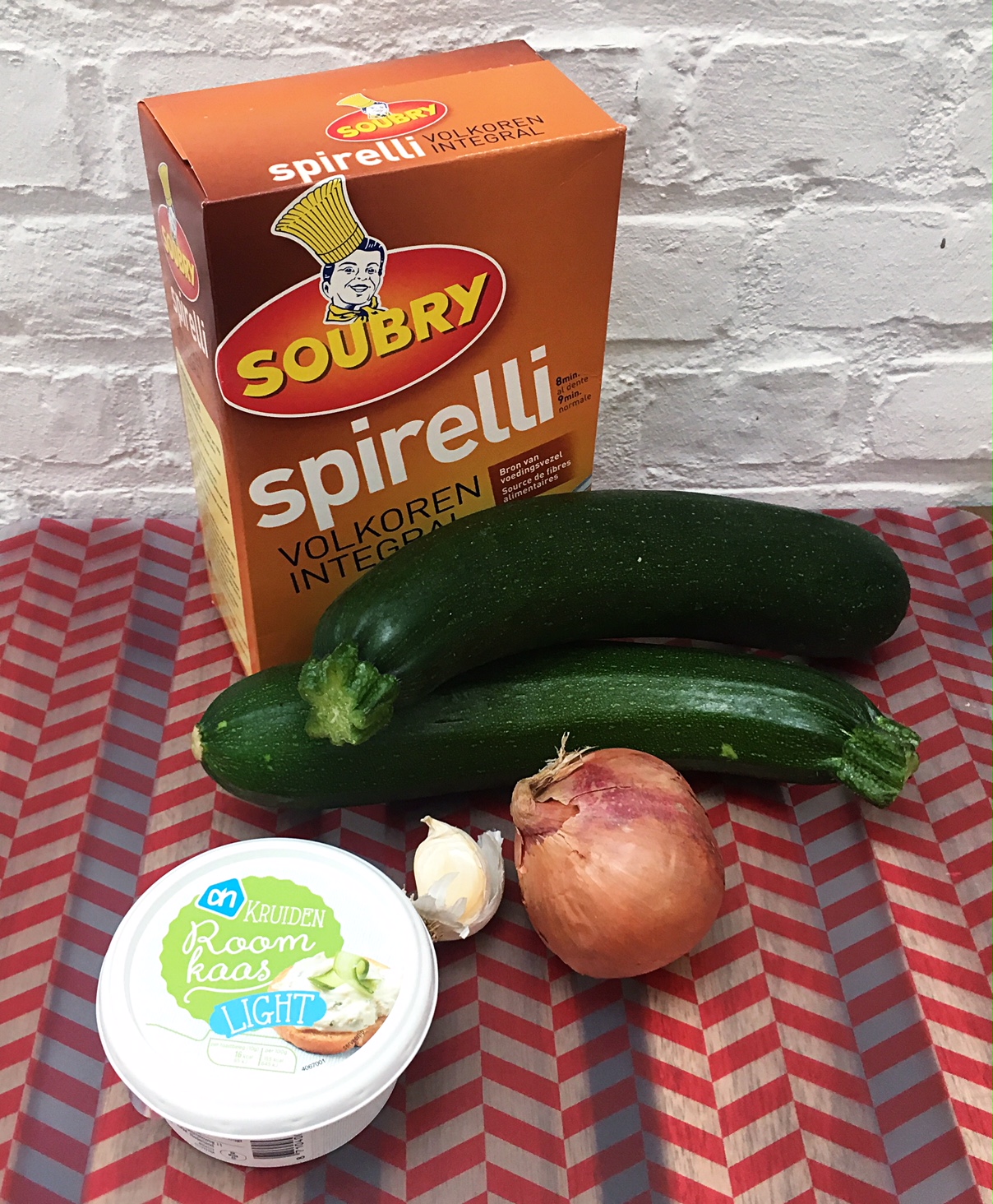 Instructions:
Prepare the pasta according to the instructions on the package.
In the mean time you can chop the onion,
crush the garlic and cut the zucchinis into small pieces.
Heat up some olive oil in a pan and bake for 10 minutes.
Add the pasta and the cream cheese to the vegetables.
(You can add the salt and pepper here, if you want)
Stir for 5 minutes.
Put everything on a plate and add the grated cheese.
Enjoy!
Don't forget to tag me on Instagram, if you have made this recipe.