Pizza Bagels
Good day!
Pizza + bagels = pizza bagels.
Try this delicious combination for lunch or dinner!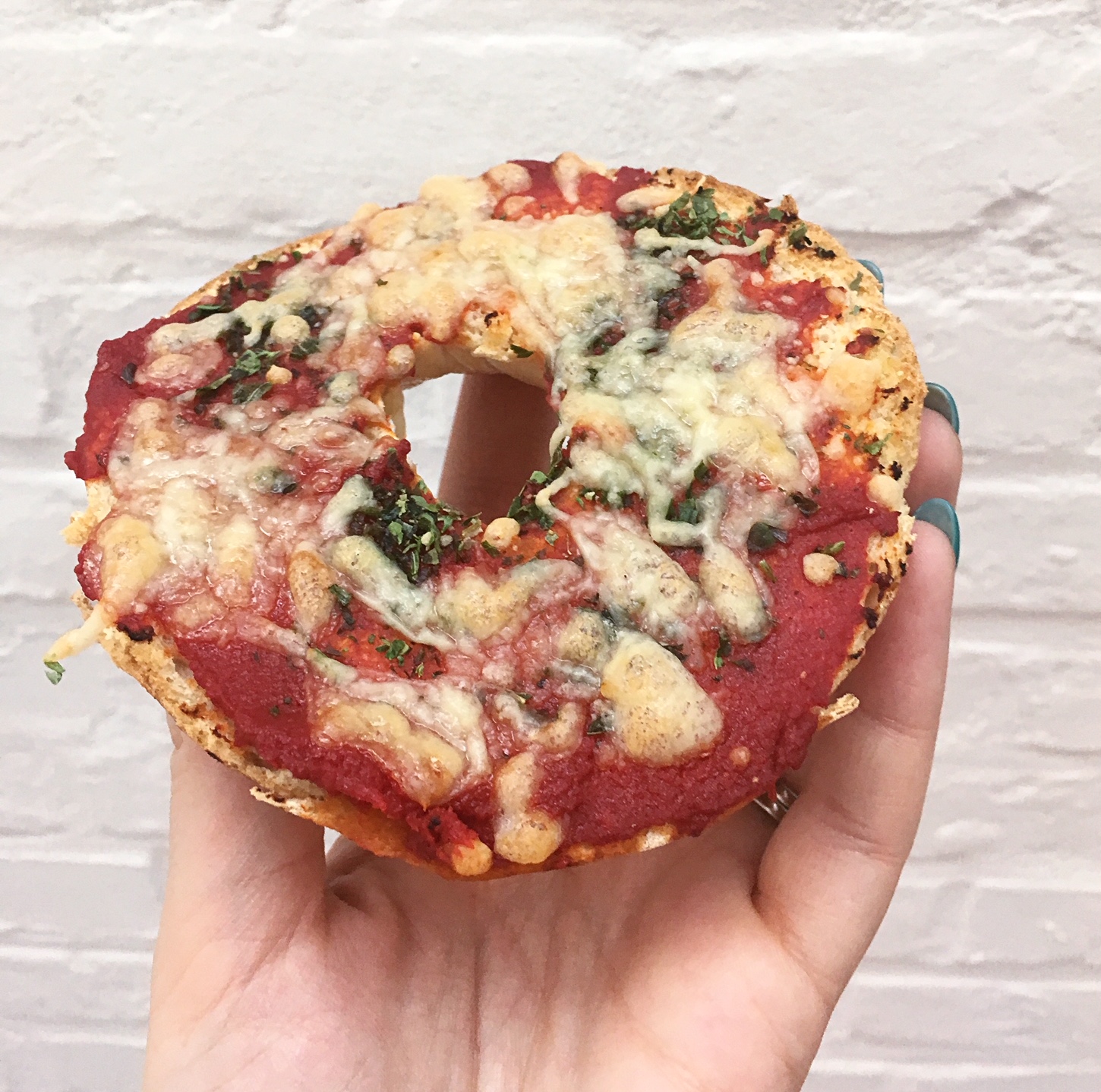 Ingredients:
4 bagels

2 small jars tomato purée

Grated cheese

Italian herbs
Instructions:
Preheat the oven to 200°C.
Cut the bagels in half and top with the tomato purée.
Add the Italian herbs and the grated cheese.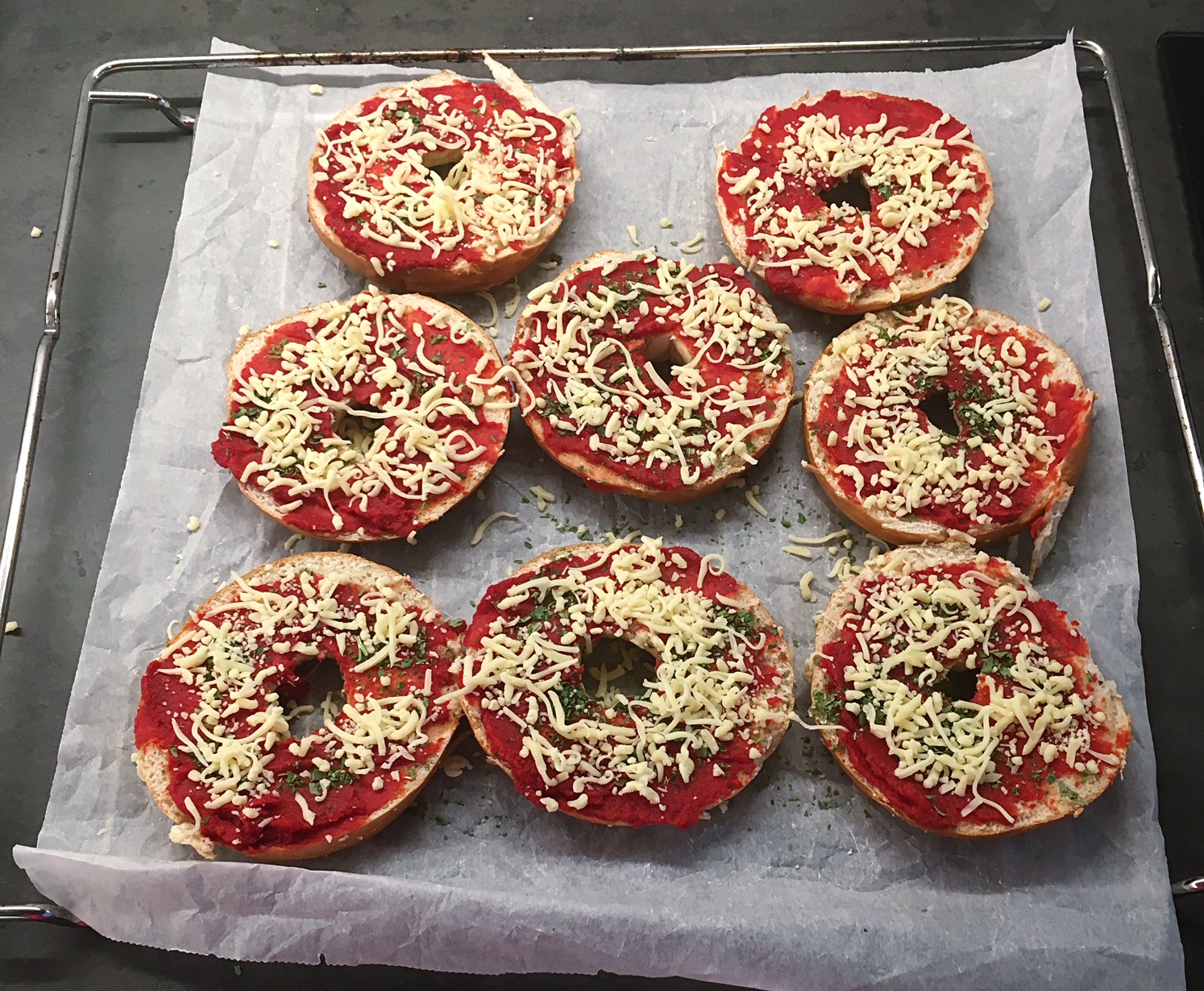 Put in the oven for 5 minutes and then broil
for another 3 minutes.
Enjoy!
Don't forget to tag me on Instagram,
if you have made this recipe!