Sweet Potato Spaghetti With Falafel
Hi!
I took a small break, while I was on holiday in Florida,
but now I am back with a delicious recipe for you!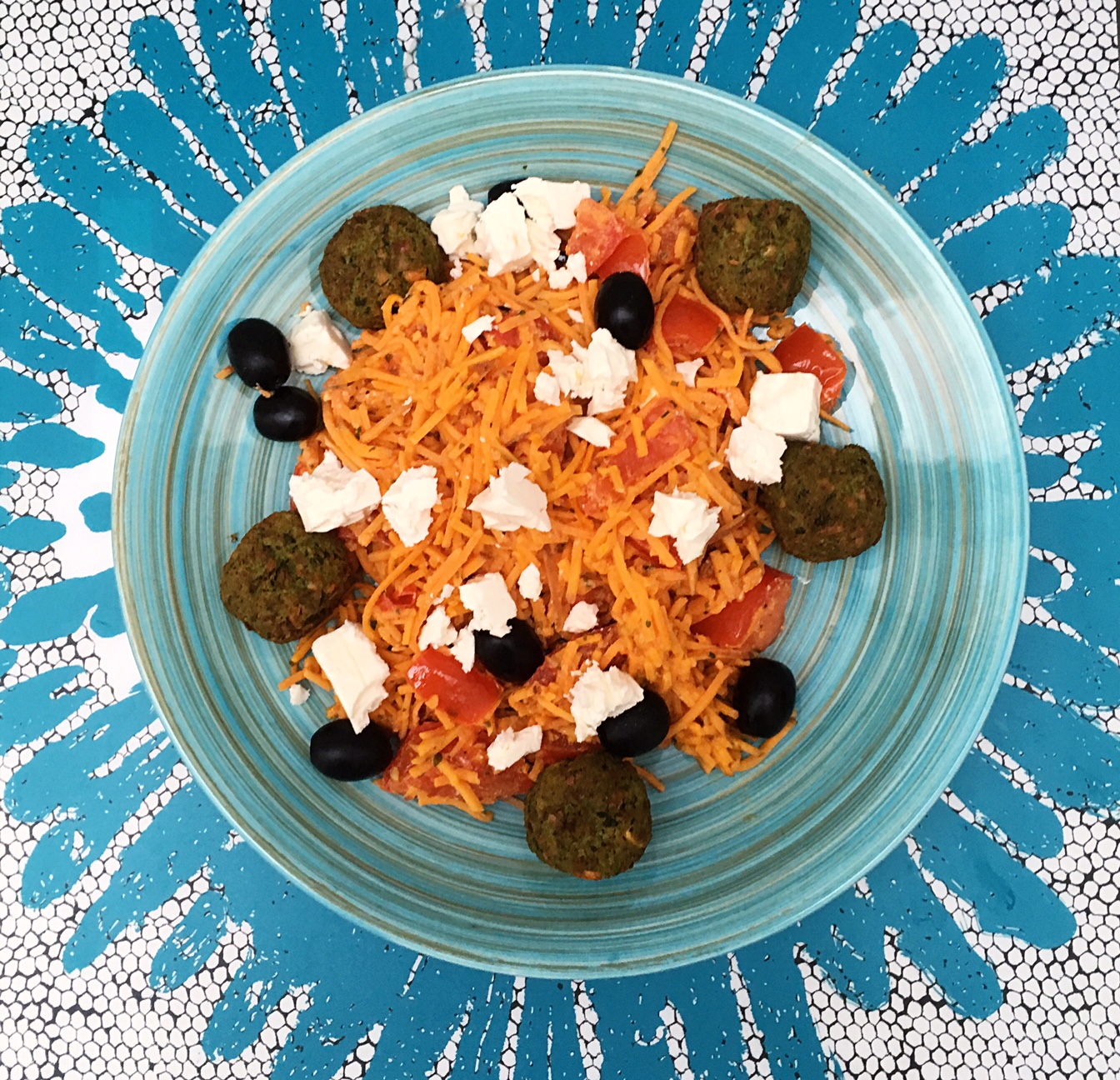 Ingredients for two portions:
400 g sweet potato spaghetti (you can buy this at Albert Heijn,
but you can probably make this yourself by spiralizing
or shredding sweet potatoes as well)

210 g falafel

3 tomatoes

A can of olives

150 g feta

Olive oil

Salt, pepper and other spices to taste
Instructions:
Bake the sweet potato spaghetti in a tablespoon of olive oil for 15 minutes.
Prepare the falafel according to the package.
(I put the falafel in the air fryer for 15 minutes)
Cut the tomatoes into small pieces.
Add the tomatoes and half of the feta cheese to the sweet potato spaghetti
for the last 5 minutes of baking.
Add some extra olive oil for taste and some Italian herbs, pepper and salt, if you like.
Put everything on a plate and top with the falafel, feta and olives.

Enjoy!
Don't forget to tag me on Instagram, if you have made this recipe.