Pasta Pesto Salad
Hi!
During these hot summer days,
I don't always crave a warm meal.
That's why this pasta salad is ideal.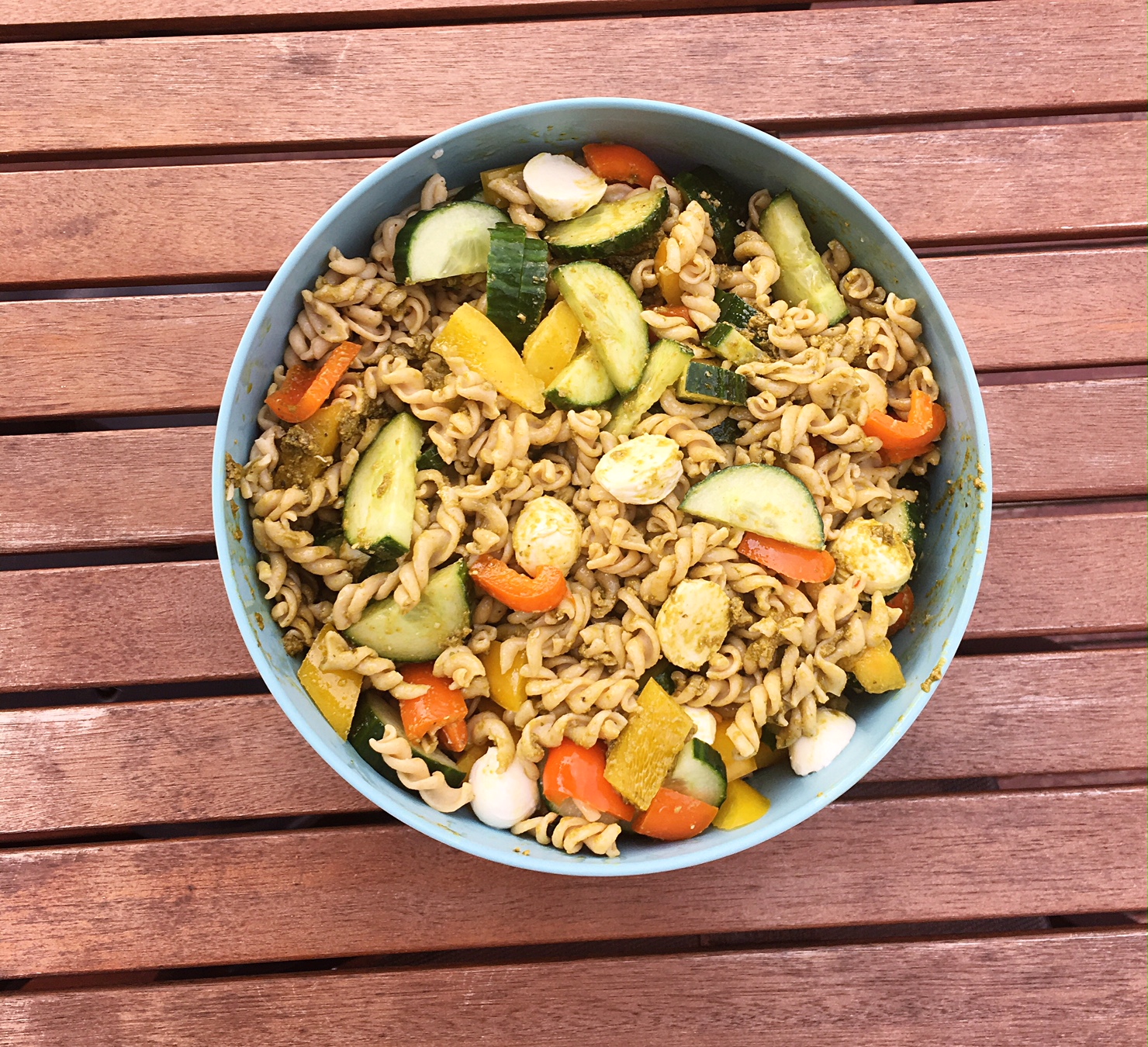 Ingredients:
300 g fusilli pasta

2 small bell peppers

1 cucumber

1 jar of pesto (90 g)

125 g small mozzarella balls
(or cut a large piece of mozzarella in smaller pieces)

Salt and pepper to taste
Instructions:
Prepare the pasta according to the package.
Let it cool off when it's cooked.
Cut the bell peppers and cucumber into small pieces.
Cut the mozzarella balls in half.
Put all the ingredients in a large bowl and mix.
You can keep this pasta in the fridge for a couple of days.
It makes a great work lunch as well.

Enjoy!
Don't forget to tag me on Instagram, if you have made this recipe.