Here's a delicious recipe for a veggie burger wrap.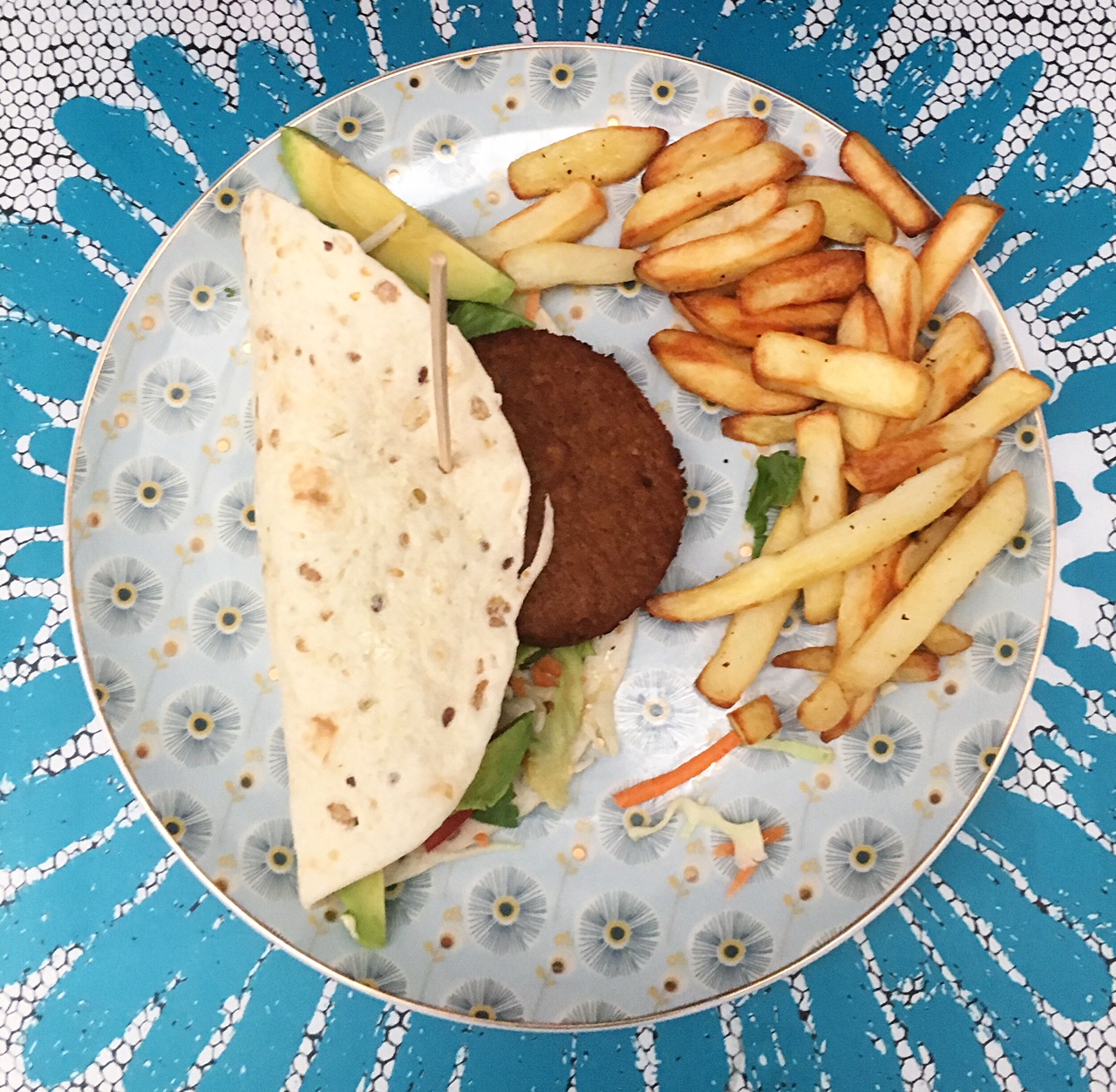 Ingredients for two burger wraps:
Your favorite veggie burger

Lettuce

1 avocado

1 large tomato

2 small tortilla wraps

Truffle mayonnaise (you can omit or use a different sauce)
Prepare the veggie burger according to the instructions on the package.
I usually bake my veggie burgers in the air fryer.
Cut the tomato and avocado into slices.
Heat up the tortilla wraps in the microwave or a pan.
Spread the truffle mayonnaise on the wraps and add the lettuce,
tomato and avocado.
Now add the burger and close the wrap.
(I sometimes use a toothpick to keep it closed).
You can eat some fries or chips with your meal, if you want!
Don't forget to tag me on Instagram, if you have made this recipe!