Where to go in Florida, if you like...
Hi!
A couple of weeks ago we made a road trip through Florida.
I summed up some fun places for you!
Theme parks
This is, of course, a no-brainer.
If you like theme parks, then Orlando is the place to be.
We went to Disney World and Universal.
I enjoyed Universal the most.
I'm not really a big Harry Potter fan, but even I thought the park and the rides were so cool.
Disney was very crowded and unorganized.
Maybe when you go in a quieter season Disney will be more pleasant.
Shopping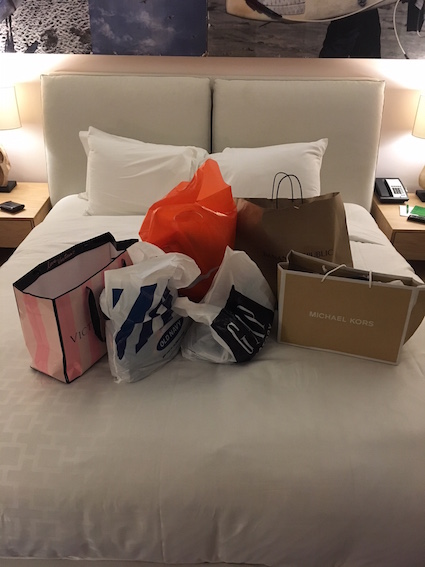 Sawgrass Mills Mall is the largest outlet mall in Florida.
The discounts are insane.
We bought some awesome new clothes from designer brands and regular brands.
Definitely go there, before you go shopping in any other mall.
Manatees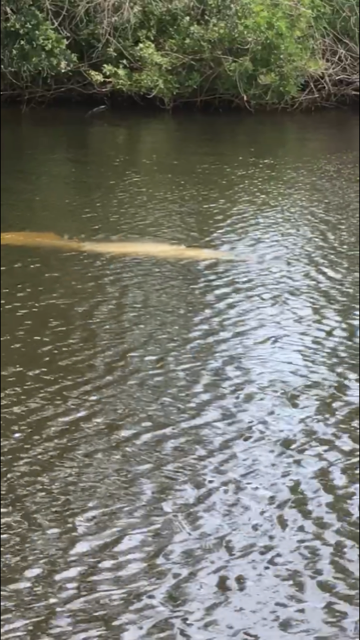 We were surprised with how many manatees we saw during our boat ride in Naples (Everglades).
Check this website for tickets: http://www.see-manatees.com/
(It's difficult to take good pictures of manatees,
because they only come to the surface for a short time, it's better to make a short film.)
Alligators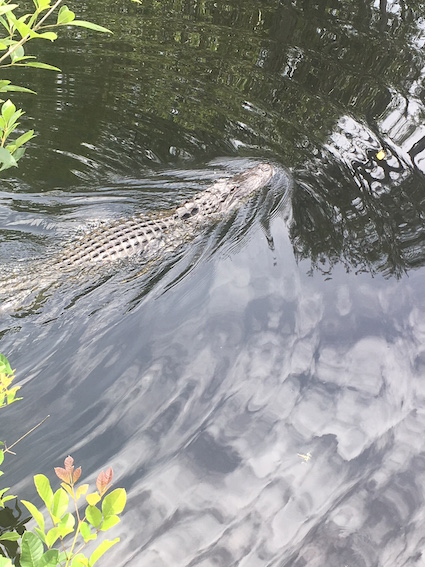 You can't go to Florida without seeing alligators.
You can pay for a boat ride in the Everglades,
but we just took the car to Ochopee (Oasis Visitor Center)
where we could see dozens of alligators up close from a bridge.
Rocket Launches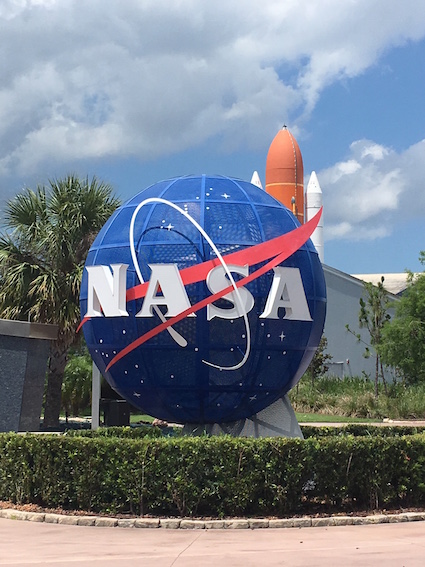 Don't forget to check out the website from Kennedy Space Center.
They do rocket launches fairly often and it must be so cool to see!
We were bummed there weren't any during our stay,
otherwise we would certainly have bought tickets.
Pelicans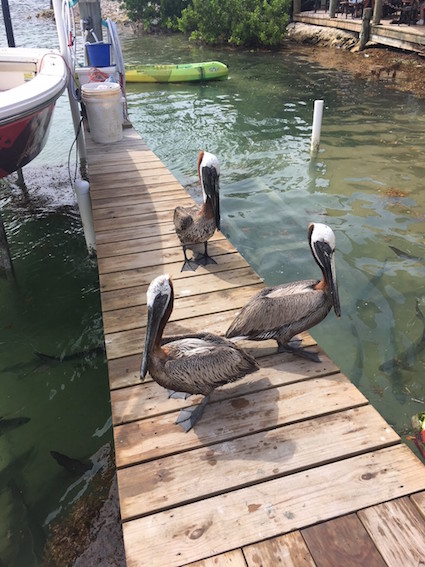 If you want to see pelicans and large fish up close,
then head over to Robbie's of Islamorada.
Here you can feed fish or just take selfies with pelicans.
Snorkeling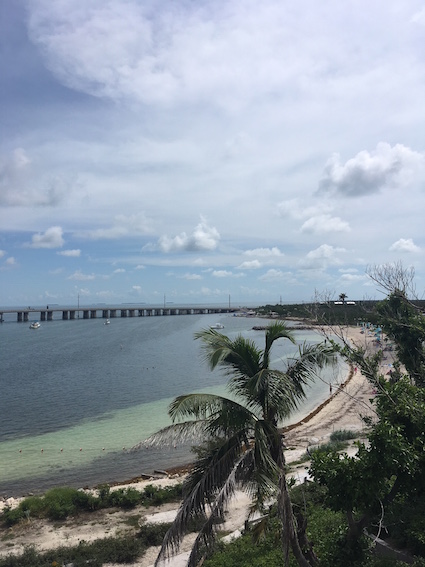 If you want to see this awesome view and a variety of fish,
then Bahia Honda State Park in The Keys is a great choice.
Dolphins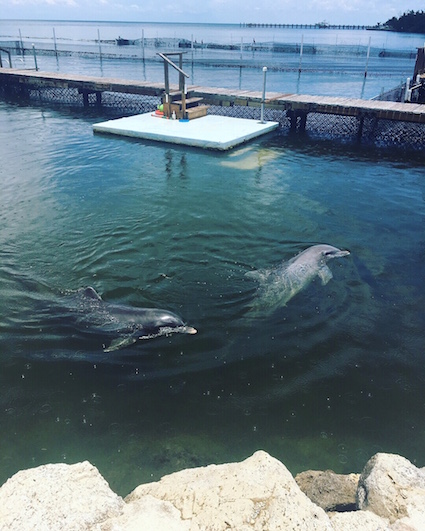 The Dolphin Research Center in Grassy Key is a small park with mostly dolphins,
but also sea lions and some parrots.
All the profits go directly to the animals
and it's much more low key than for example Sea World.
The dolphins also don't have to perform, if they don't want to.
Romantic dining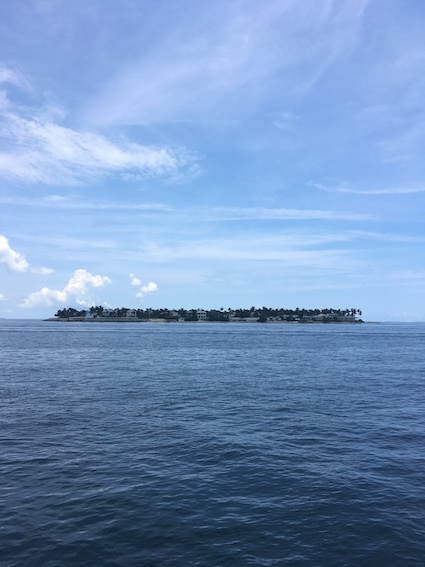 At Key West you can make a five minute boat ride to a small island.
Here you can find the Sunset Key Cottages and a great restaurant called Latitudes.
You are only allowed on the island if you stay at the cottages
or if you make a reservation for the restaurant (possible online).
The food was delicious and the view amazing!
Street Art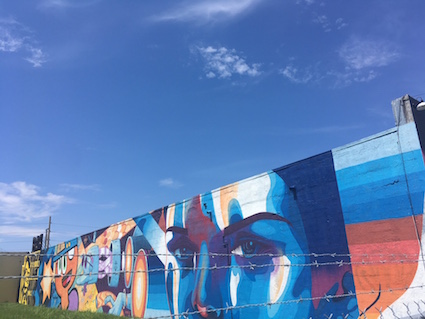 If you enjoy watching street art,
then a visit Wynwood Walls in Miami is a must.
You won't know where to look first!
Have I inspired you to travel to Florida? We flew with TUI and we had a wonderful experience.
Take a look at their website for more information.
Let me know if you have been to any
of these places or if would like to visit them some day!