Hello!
This delicious taco salad is filling and easy to prepare.
You can make it vegan,
if you omit the cheese or use vegan cheese.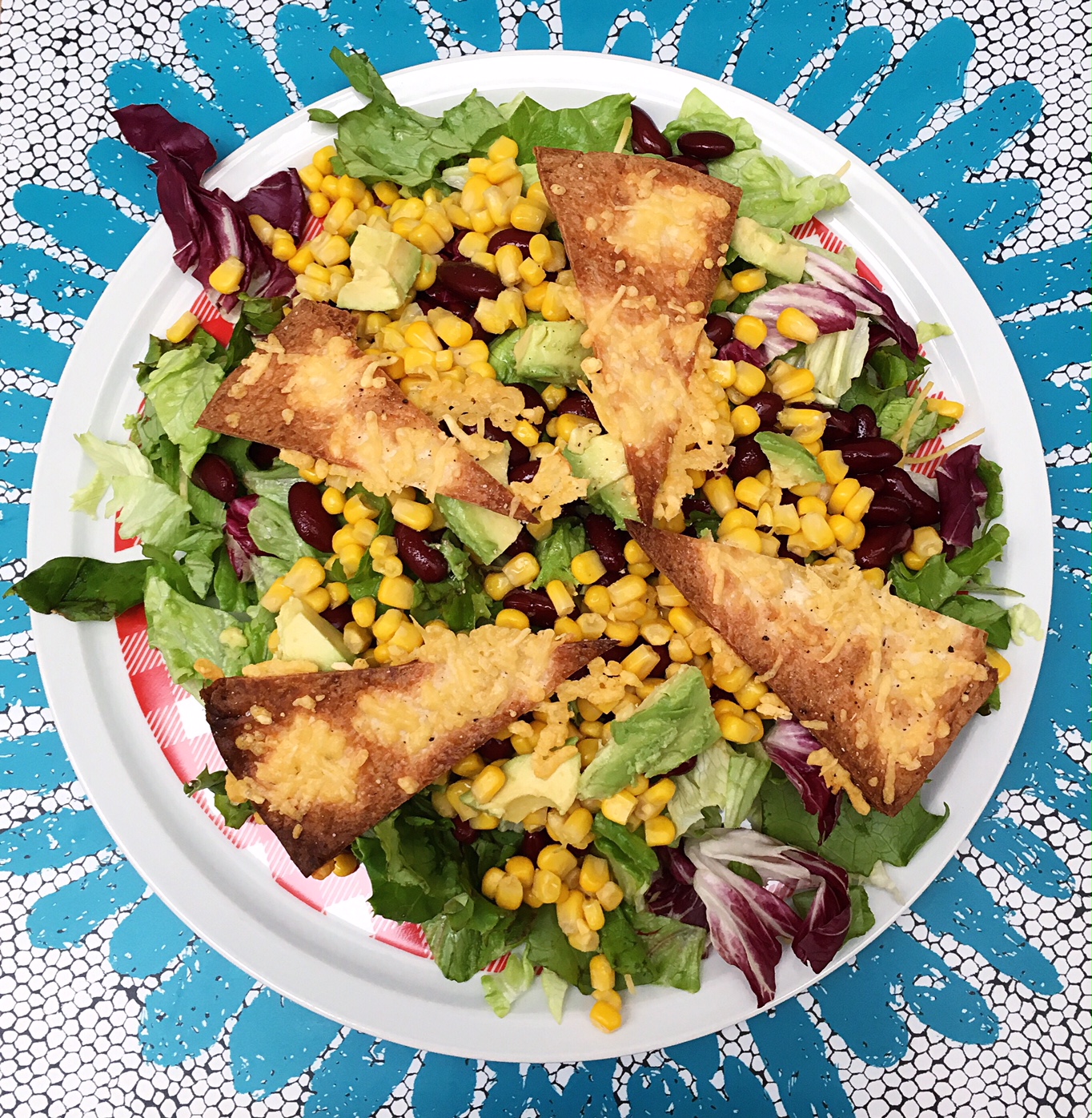 Ingredients for two big salads:
300 g lettuce

285 g corn (drained)

250 g kidney beans (drained)

1 avocado

1 large tortilla wrap

Grated cheese (optional)

Dressing of choice (optional)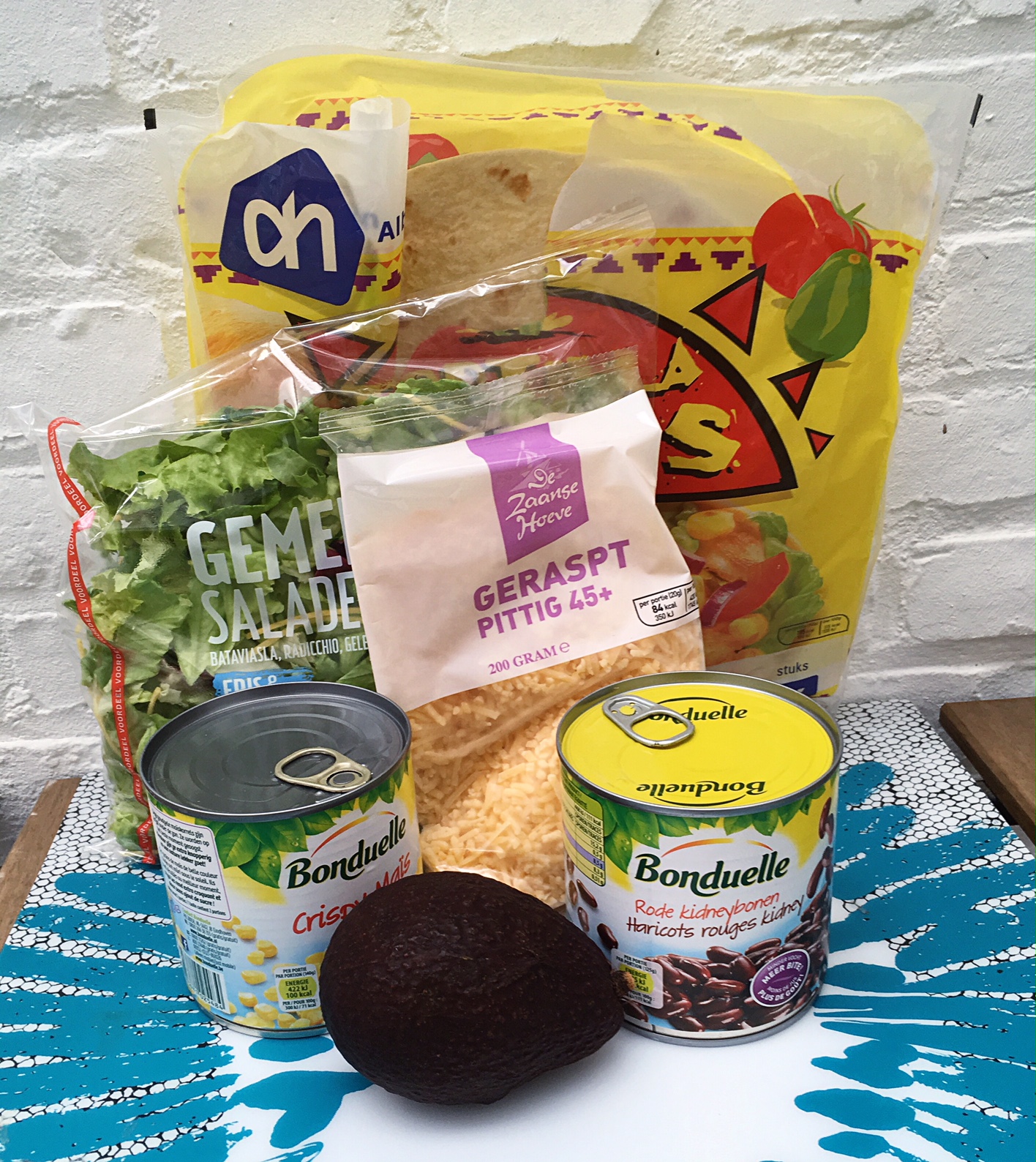 Instructions for the tortilla chips:
Preheat the oven to 200°C.
Cut the tortilla wrap into triangles and put on an oven tray.
If you want you can put some grated cheese on the triangles.
Put in the oven for 5 minutes
or until the cheese has melted and the chips look crisp.
Instructions for the salad:
Cut the avocado into pieces.
Drain the corn and beans.
Put everything on a plate and top with the chips.
You can add dressing, if you like.
Enjoy!
Don't forget to tag me on Instagram, if you have made this recipe.