Quinoa With Brussels Sprouts, Cranberries, Walnuts and Goat Cheese
Hello!
Today I'm sharing a quinoa recipe with you.
I tried to come up with something else than pasta this time. :)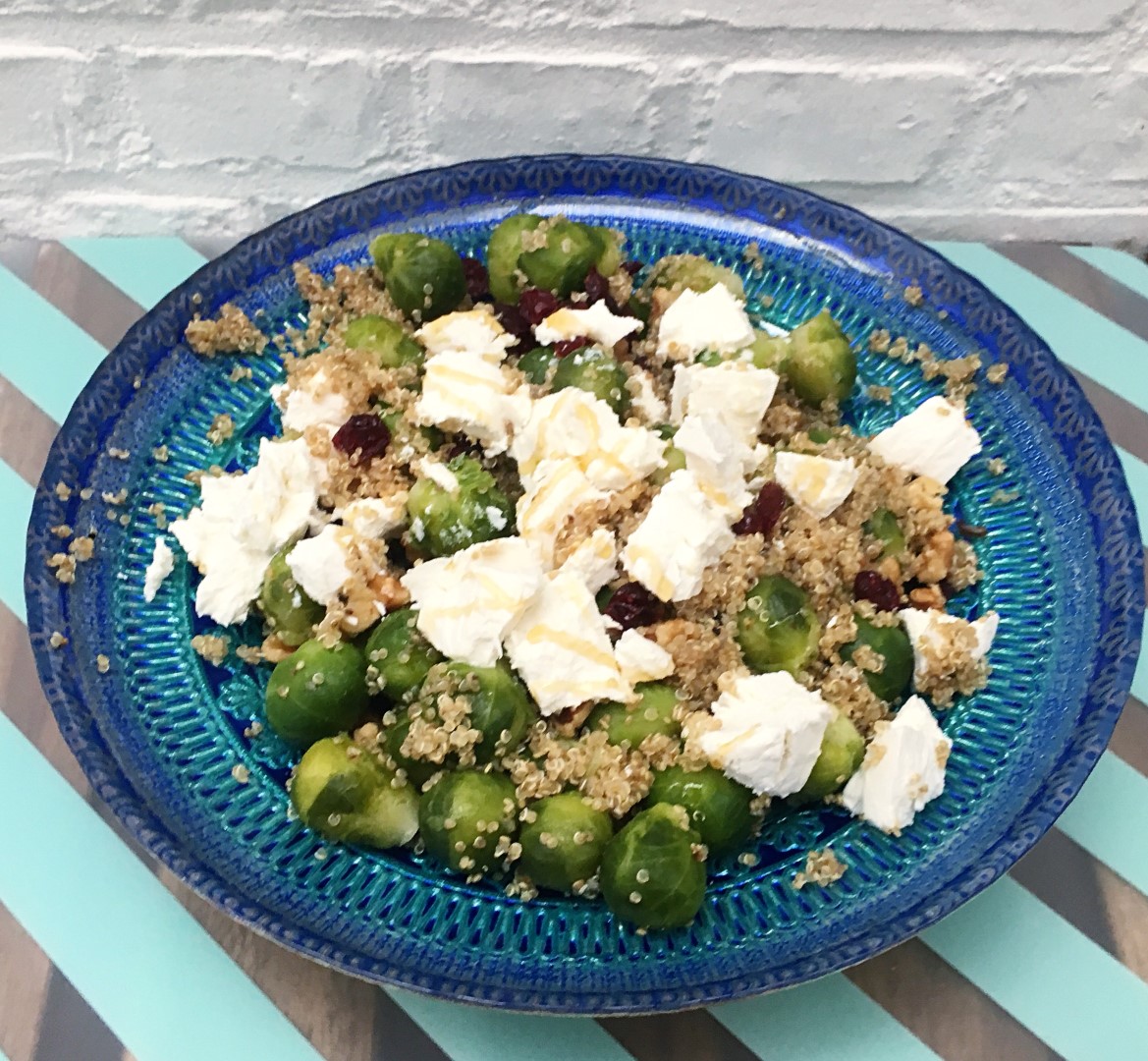 Ingredients for two people:
150 g quinoa

450 g Brussels sprouts (frozen or fresh)

140 g goat cheese

Handful of cranberries

Handful of walnuts

Optional: honey or other dressing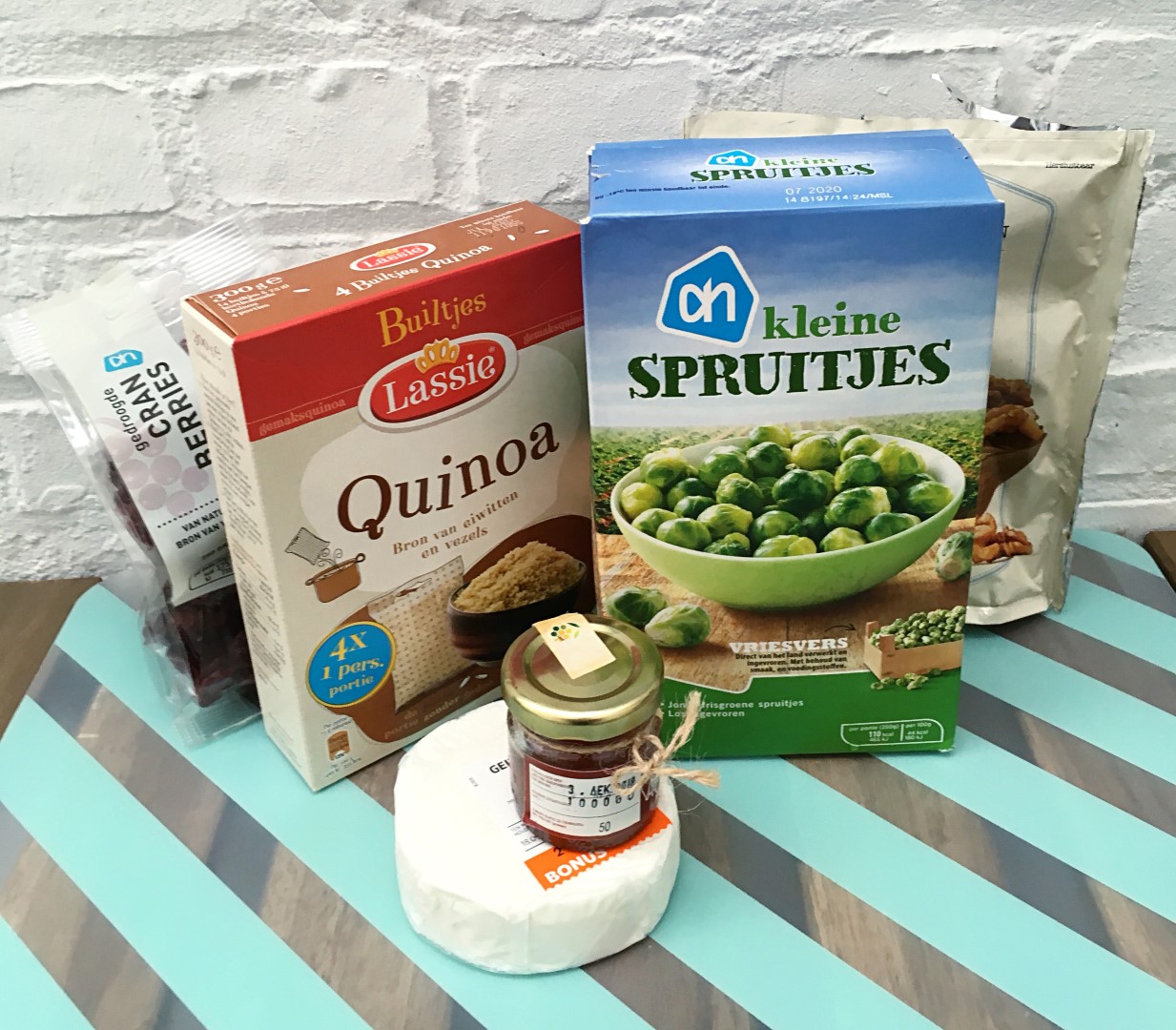 Instructions:
Prepare the quinoa according to the package.
Prepare the Brussels sprouts.
I used frozen Brussels sprouts that I put in the microwave for 10 minutes on 750 Watt,
but you can also cook or bake them.
Put the quinoa on a plate and mix with the Brussels sprouts, walnuts and cranberries.
Top with the crumbled goat cheese and drizzle with some honey or another type of dressing.

Enjoy!
Don't forget to tag me on Instagram (@laurinie_), if you have made this recipe!