Spinach and Bell Pepper Omelet
Hello!
Today's recipe is very simple and ideal for dinner,
lunch or even breakfast!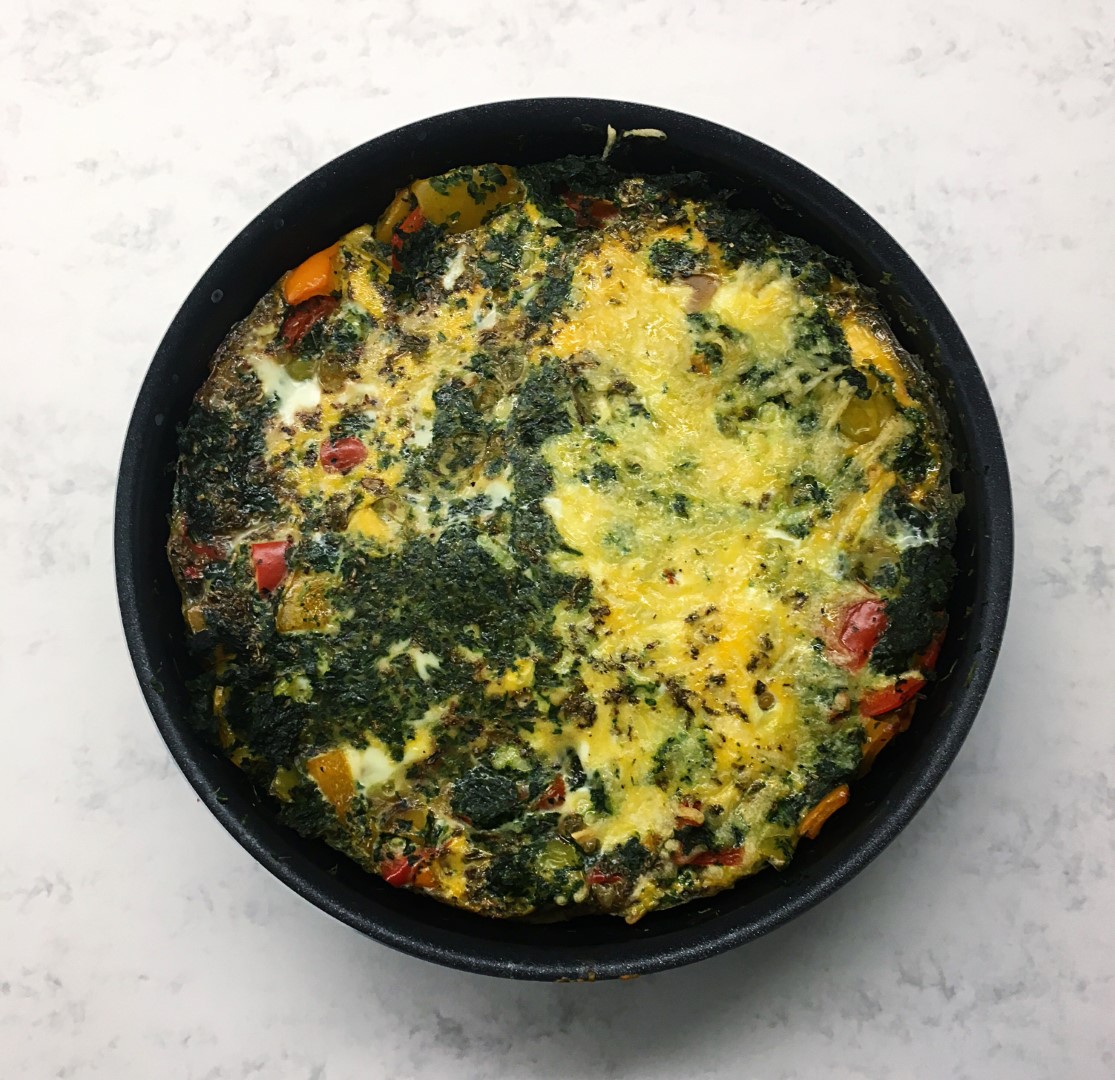 Ingredients:
6 eggs

3 bell peppers (you can choose your favorite colors)

450 g frozen spinach

Salt, pepper (optional: other herbs)

1 tbsp olive oil

Optional: handful of grated cheese
Instructions:
Preheat the oven to 180 °C.
Cut the bell peppers into small pieces.
Heat up some olive oil in an oven-safe pan
and bake the bell peppers for about 7 minutes.
In the mean time you can microwave the spinach for 7 minutes,
while stirring occasionally.
Crack and whisk the eggs in a bowl and add the thawed spinach.
Sprinkle with pepper, salt and other herbs.
Add the egg mixture to the pan with the bell peppers.
Now top with the grated cheese.
Put the pan in the oven for about 20 minutes
or until the eggs are not runny anymore.
Take out of the oven and enjoy with a salad or some bread.
Please tag me on Instagram (@laurinie_), if you have made this recipe.