Golden Milk Oatmeal
Good morning!
As we all know turmeric is very good for you
and golden milk has been trending for a while now.
I have made this golden milk oatmeal many times already,
but I never wrote down the recipe.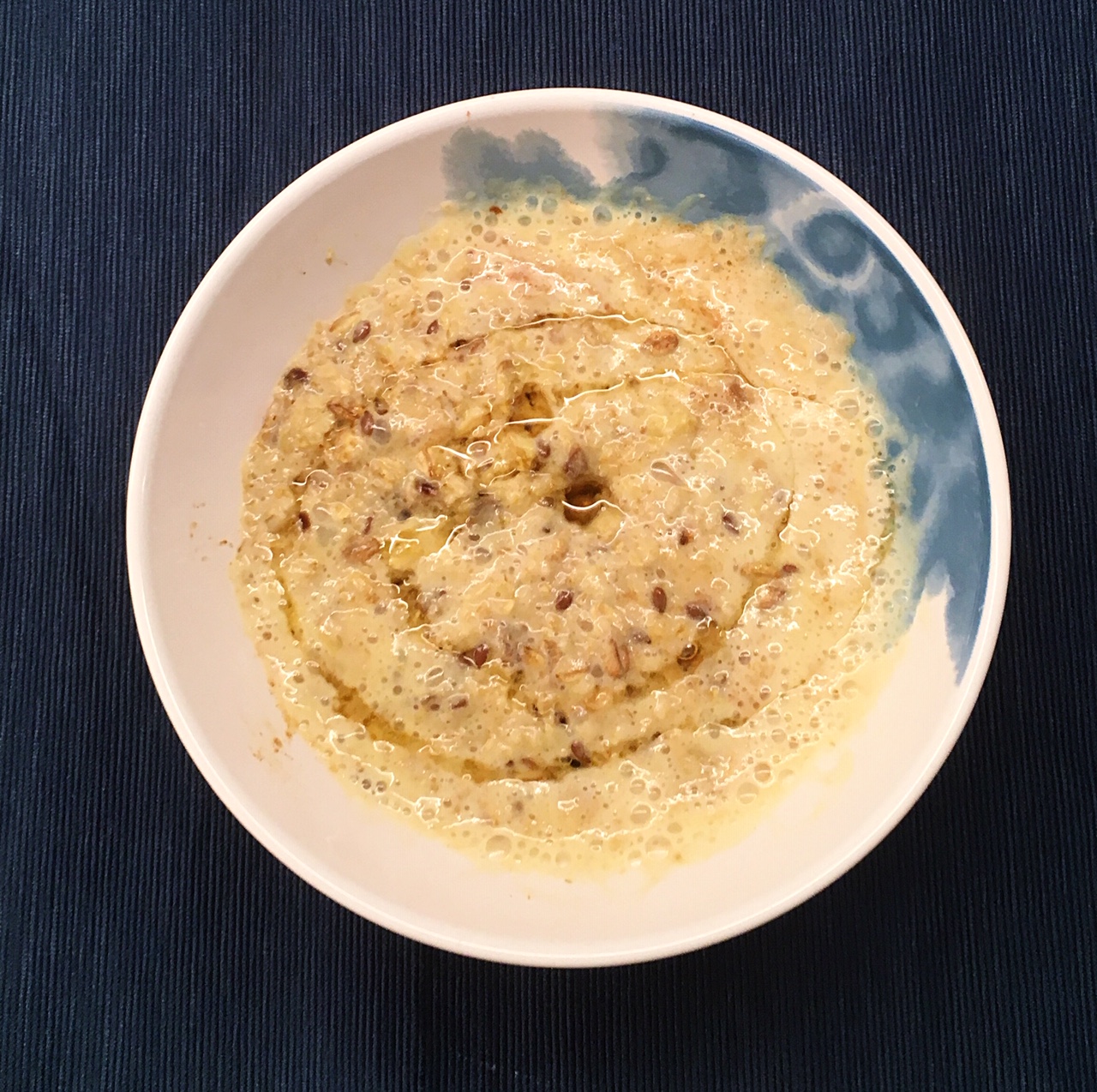 Ingredients:
40 g quick oats (I used the brand Turtle)

200 ml almond milk (I used Lima almond milk)

Honey or agave to taste

1/4 tbsp ground turmeric

1/4 tbsp ground cinnamon

1/4 tbsp ground ginger

Optional toppings: fruit, nuts, nut butters, etc.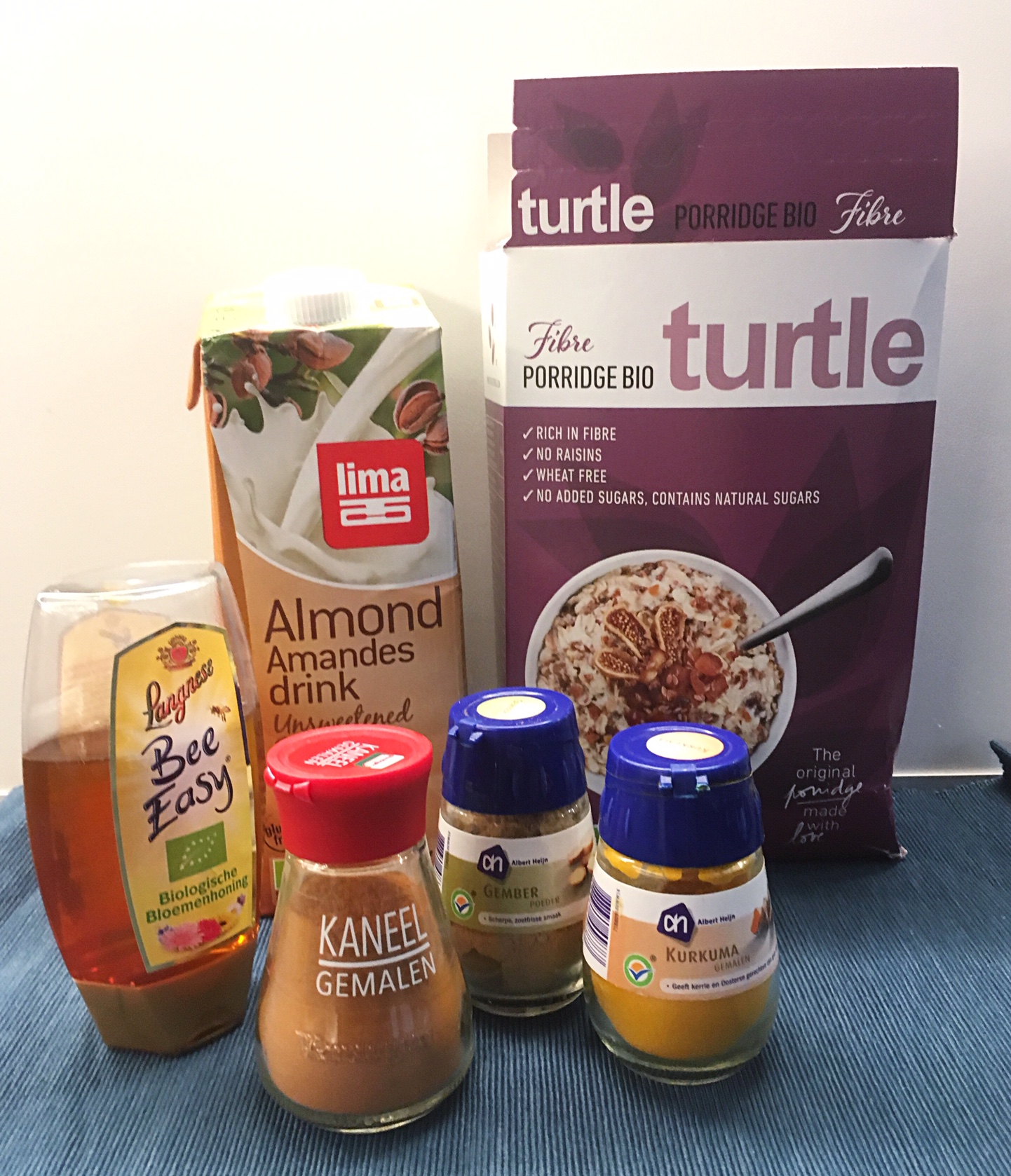 Instructions:
Put the oatmeal, spices and the almond milk in a microwave safe bowl.
(You can add the spices according to the measurements or according to your own taste)
Microwave for about 2m30 and stir occasionally.
Take out of the microwave and stir in some honey or agave.
Add toppings, if you like.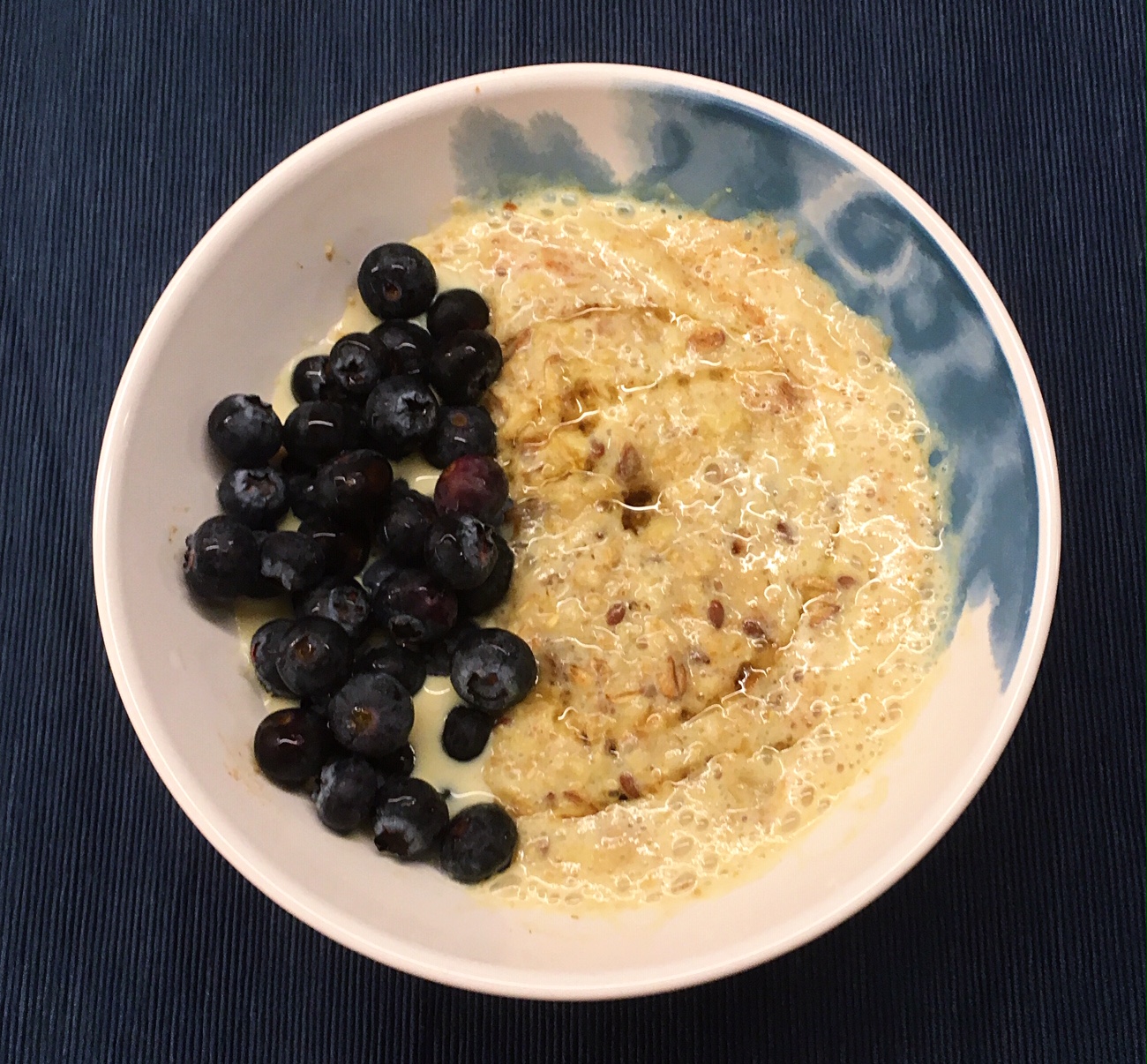 Enjoy!
Don't forget to tag me on Instagram (@laurinie_), if you have made this recipe.