Pasta With Bell Peppers and Broccoli
Hello!
This creamy pasta recipe is ideal for a cold winter evening!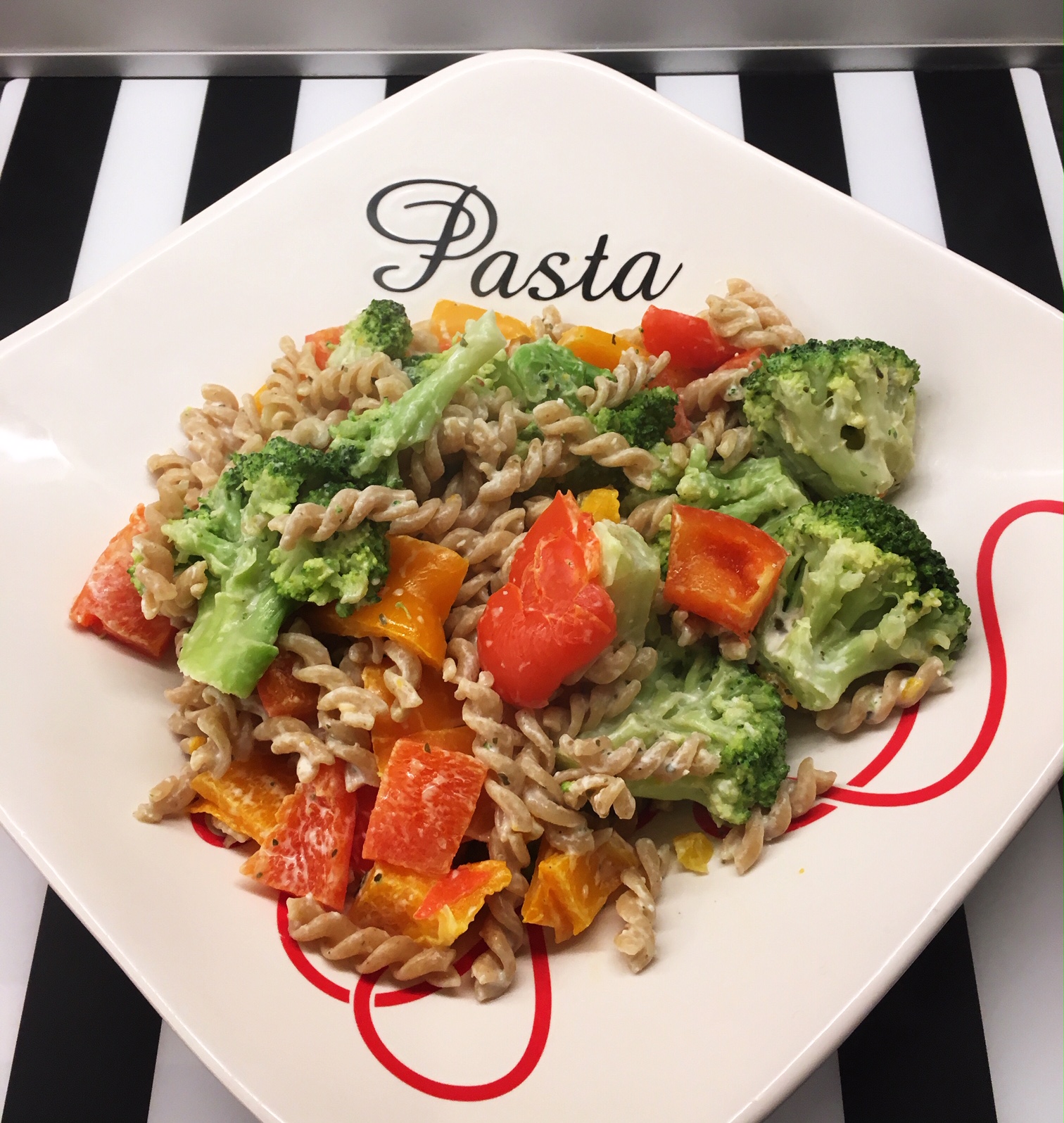 Ingredients for 2 big portions:
250 g pasta (I used whole wheat fusilli)

2 bell peppers

300 g broccoli (I used frozen broccoli)

3 tbsp Boursin cheese

Salt and pepper to taste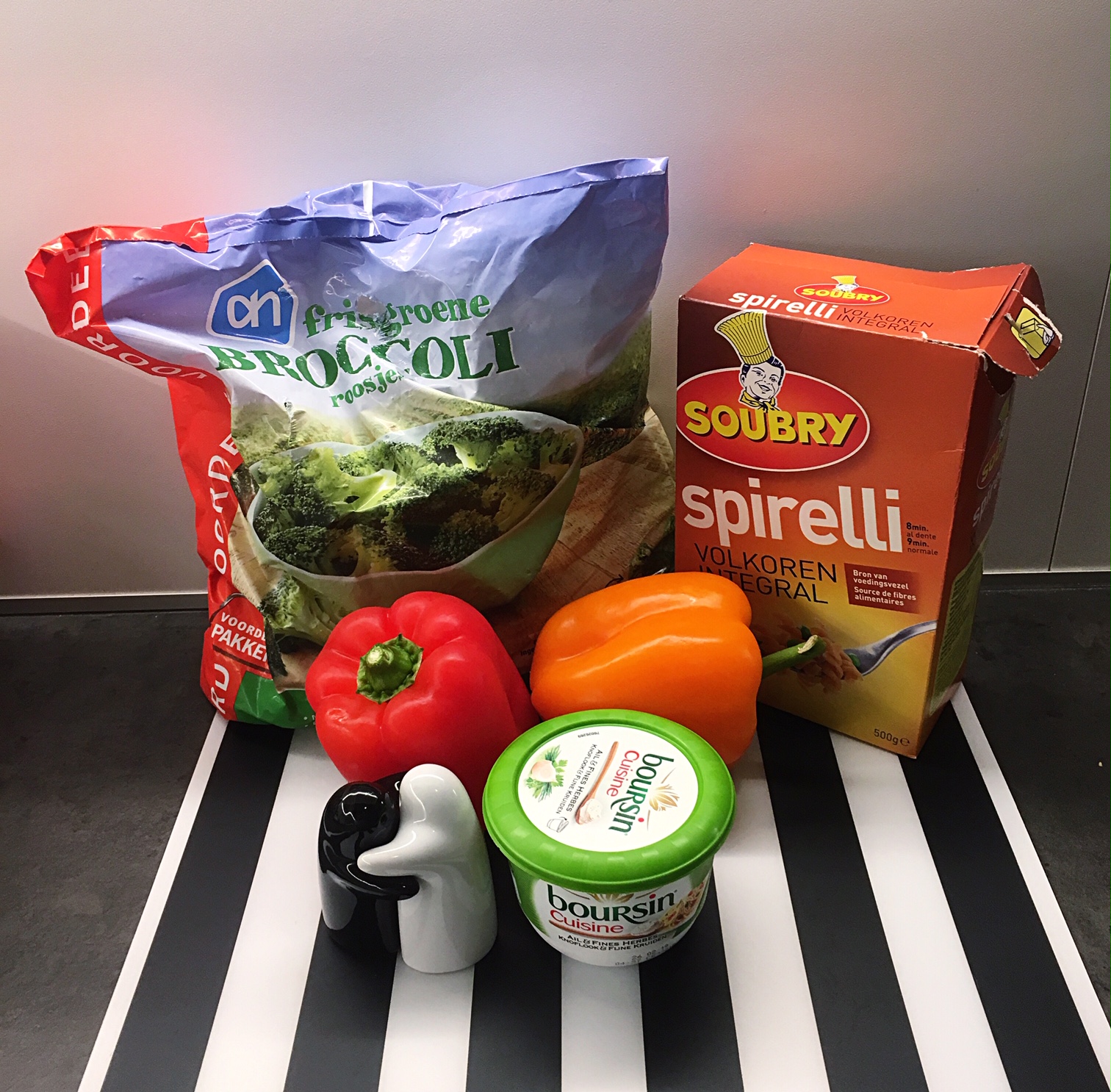 Instructions:
Preheat the oven to 250°C with the grill on.
Boil some water and prepare the pasta according to the package.
Chop the broccoli into florets or take your frozen broccoli florets
and prepare in boiling water or the microwave.
(10 minutes for frozen broccoli or 6 minutes for regular broccoli)
Cut the bell peppers in half and take out the seeds.
Put the bell peppers in the oven with the top up
and grill for about 10 minutes or just before they start to turn black.

Drain the pasta and the broccoli and add some olive oil in the pan.
Put the pasta back in the pan with the broccoli
and Boursin cheese and mix everything until it's warmed up again.
Now take the bell peppers out of the oven and cut into pieces,
then you can add them to your pasta. Mix everything again
with some salt and pepper.


Enjoy!
Don't forget to tag me on Instagram (laurinie_), if you have made this recipe.