Veggie Quesadillas
These quesadillas are super delicious and can be vegan,
if you omit the cheese or use vegan cheese.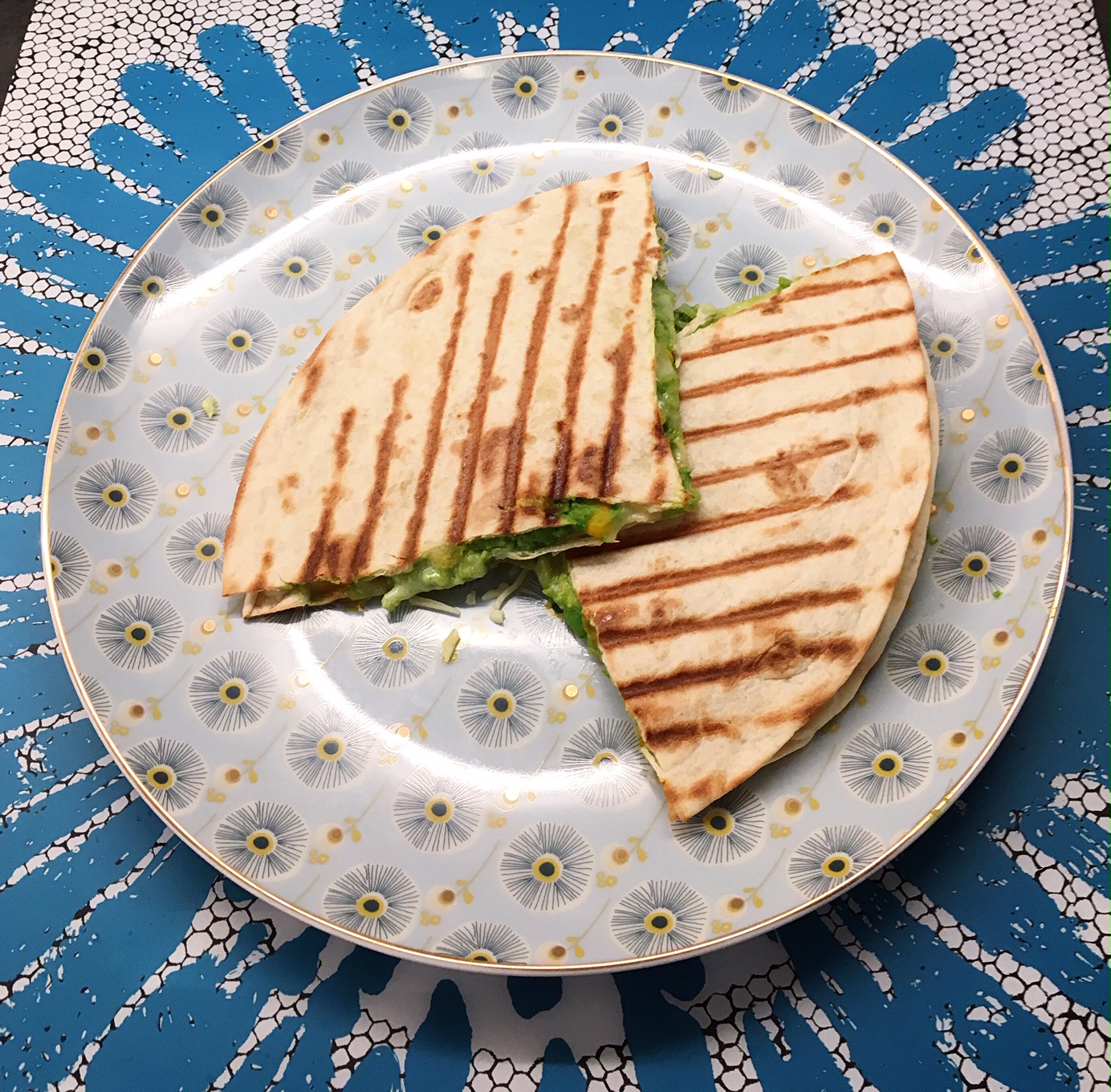 Ingredients for 2 quesadillas (8 pieces):
4 large tortilla wraps

2 avocados

75 g corn

1 bell pepper

Grated cheese

Salt, pepper and other herbs optional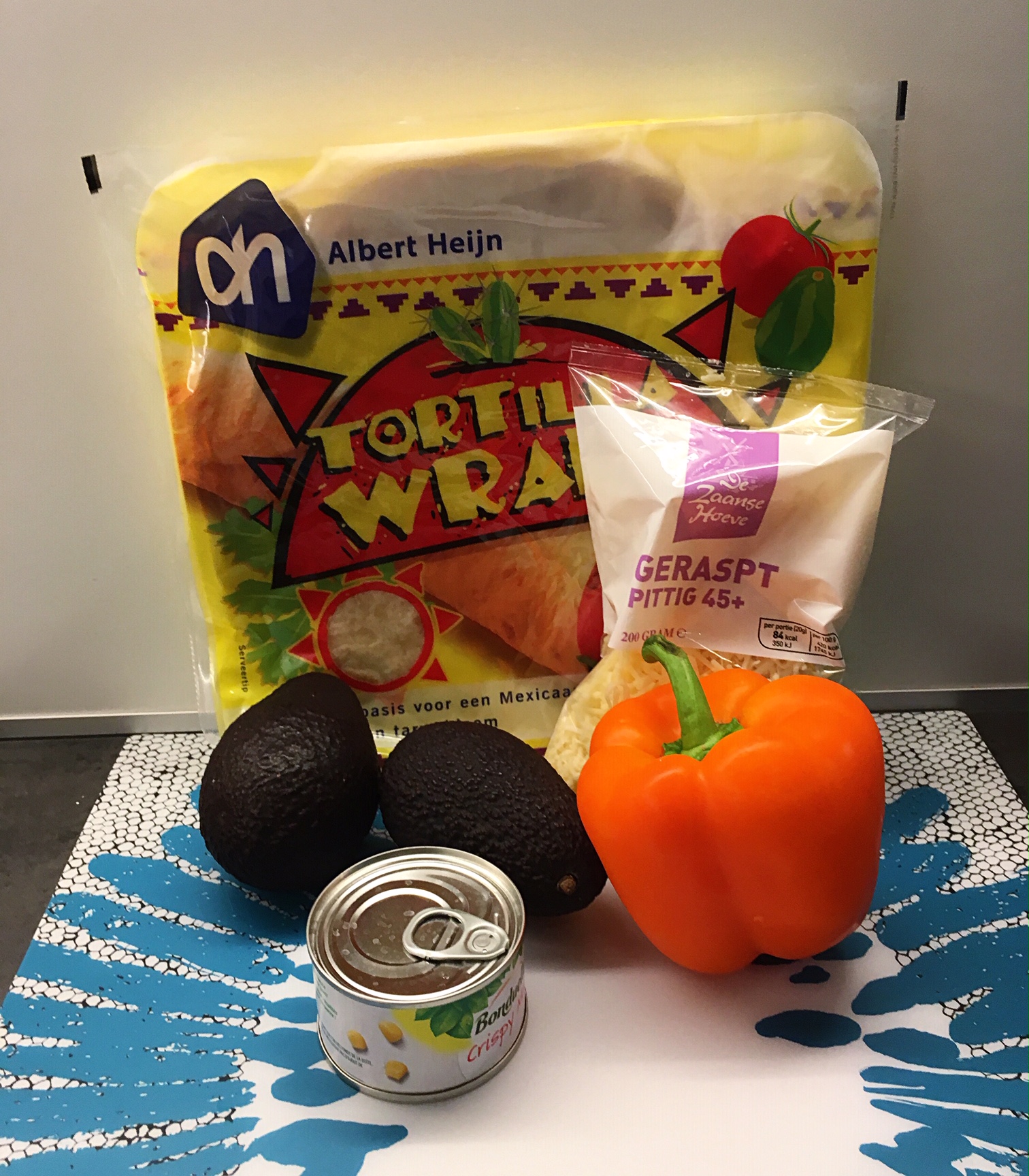 Instructions:
Preheat the grill, if necessary.
You can also bake the wraps in a dry pan.
Cut the avocados and smash them in a bowl.
Cut the bell pepper into small pieces.
Mix the smashed avocados, bell pepper
and corn in a bowl.
Add some salt and pepper, if you want.


Take a wrap and top with the mixture
and the grated cheese.
Put another wrap on top and cut into 4 pieces.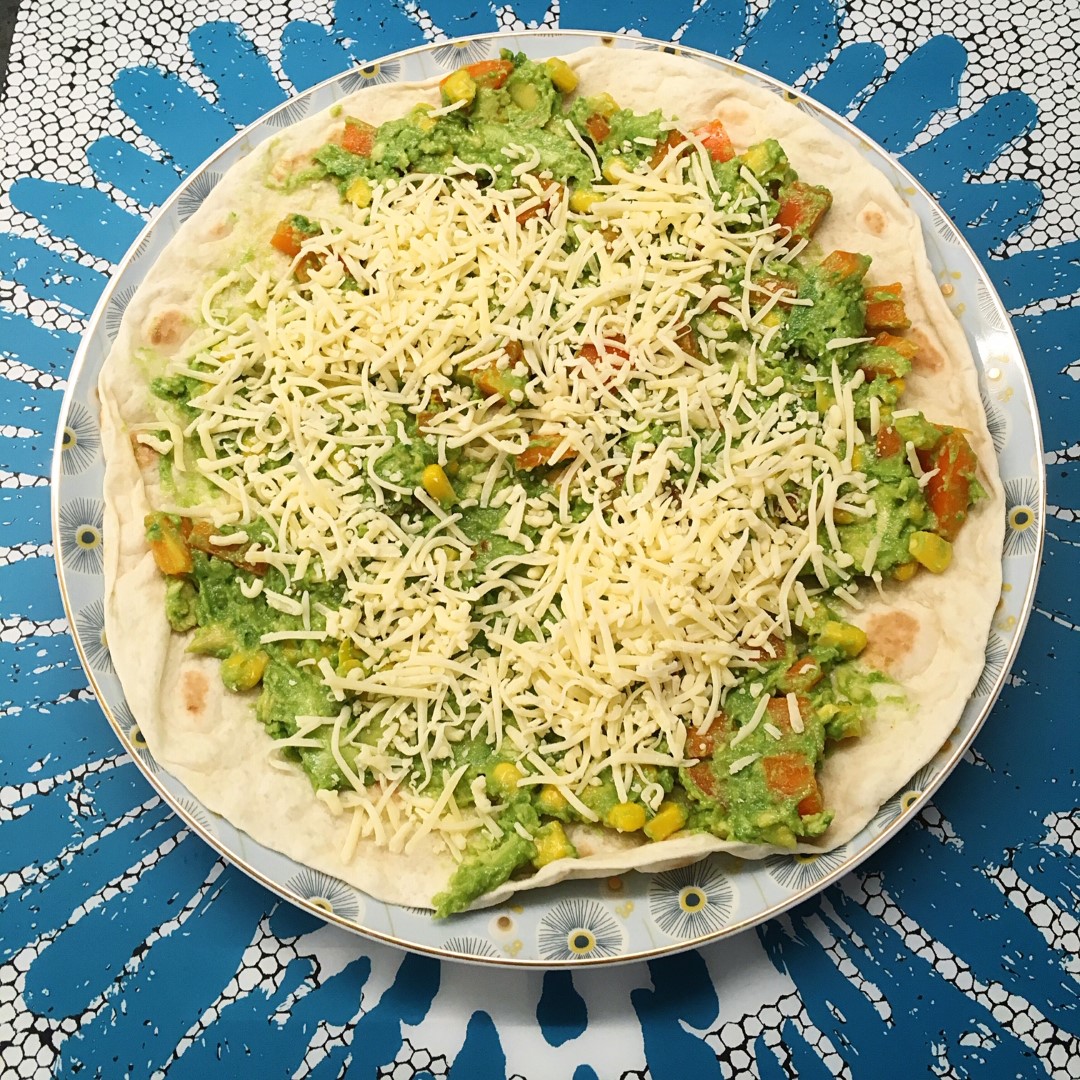 Put in the grill and wait until the cheese has melted.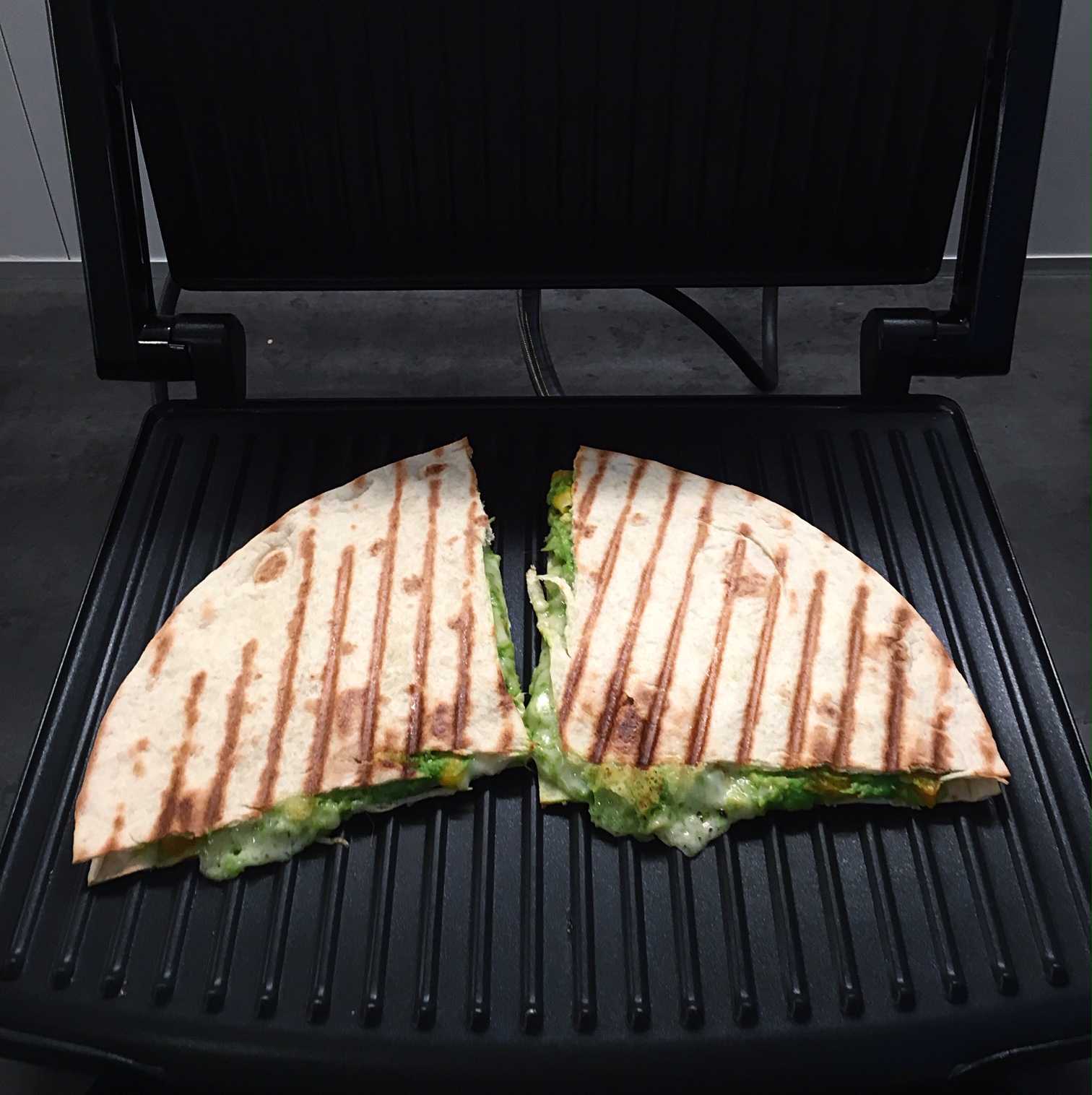 Enjoy!
Don't forget to tag me on Instagram (@laurinie_),
if you have made this recipe!