Risotto With Asparagus and an Egg
Hi there!
This is an ideal meal to make for Easter.
It's very easy to prepare and super delicious.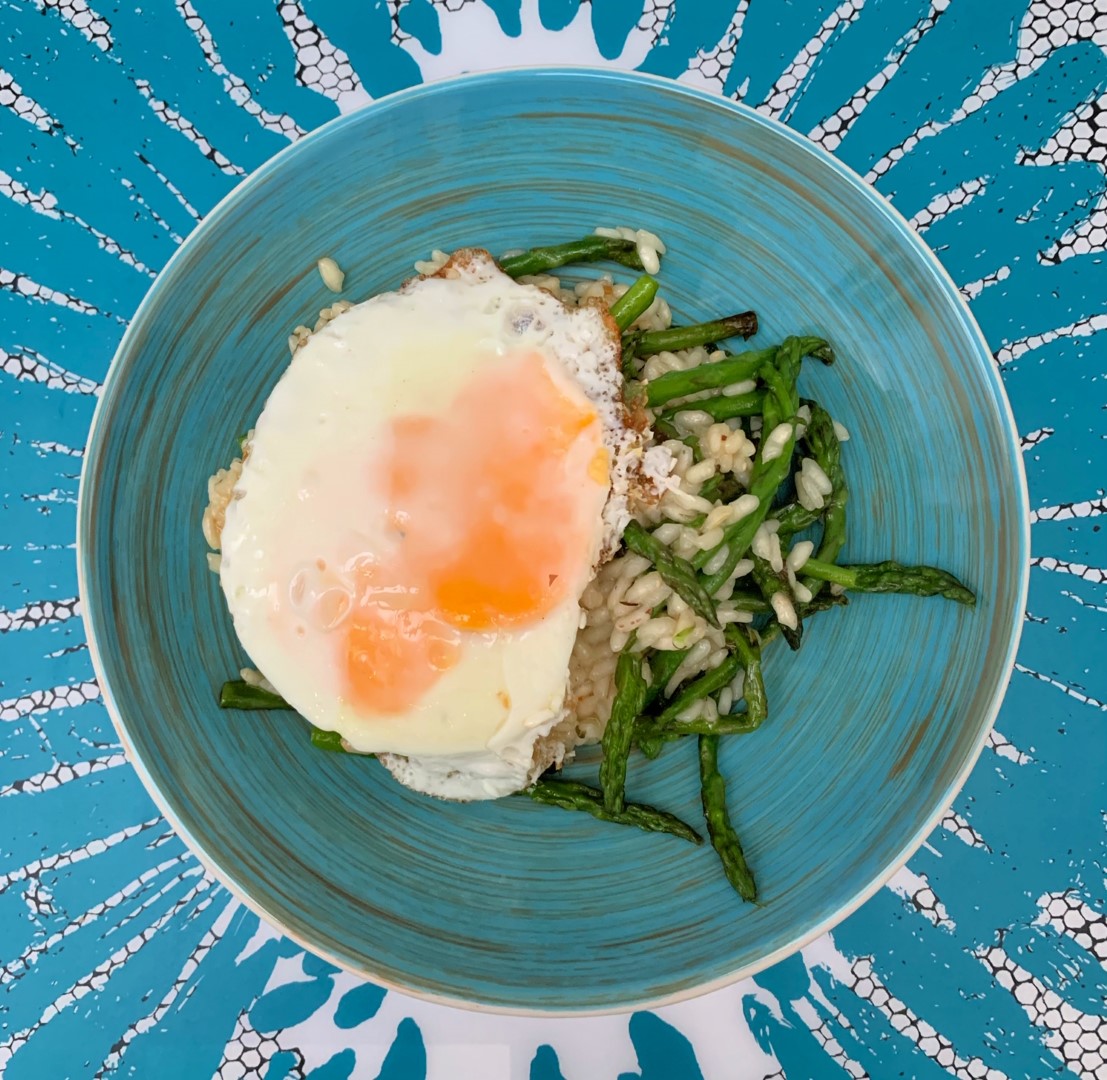 Ingredients for 2 people:
100 g green asparagus tips

500 ml vegetable stock
(I make this with boiling water and 1 vegetable stock cube)

200 g risotto rice

2 eggs

2 tbsp of olive oil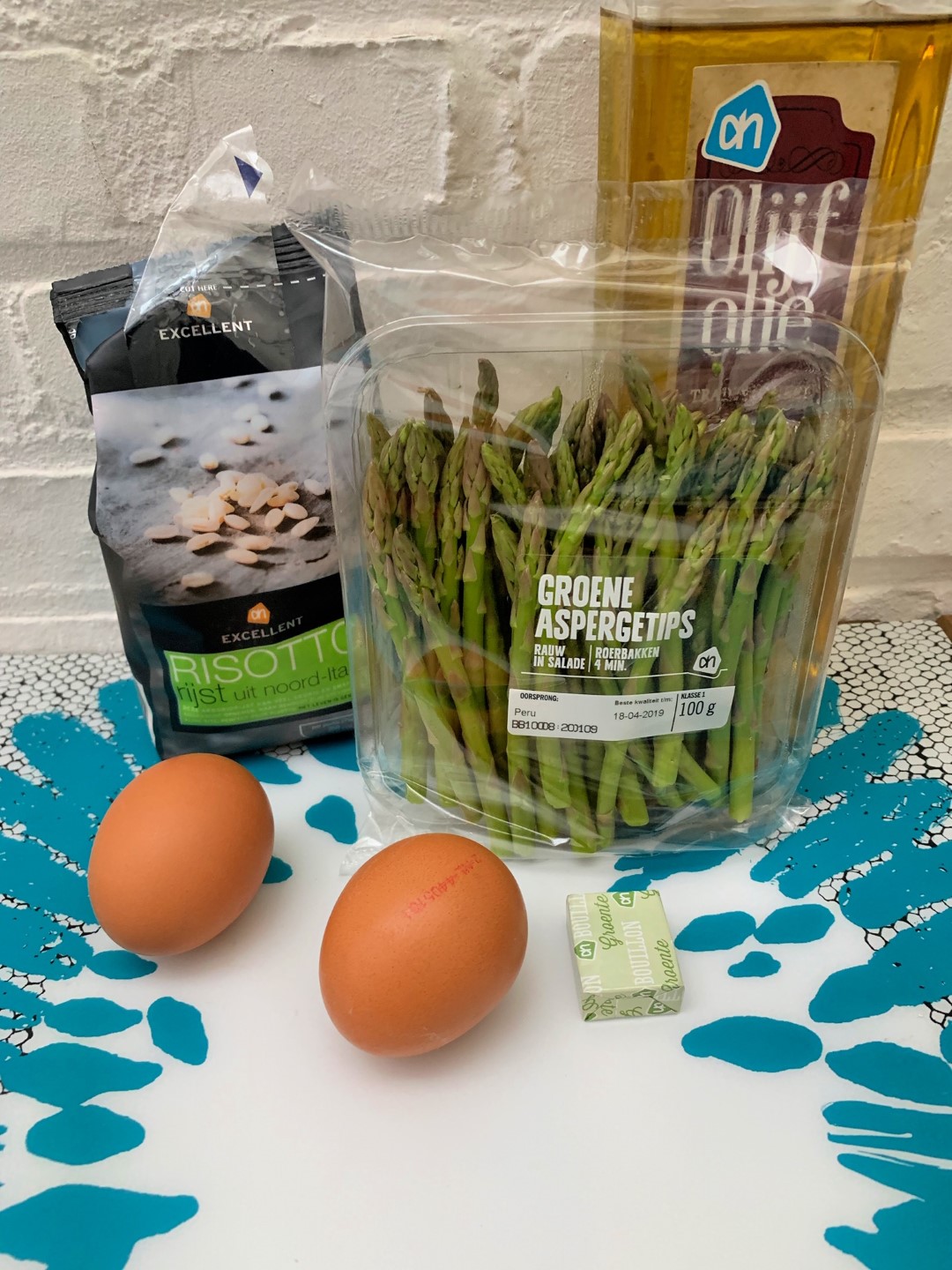 Instructions:
Pour the olive oil in a hot pan and bake the risotto rice for a minute.
Add a bit of the vegetable stock and stir until it has been absorbed by the rice.
Continue doing this until the rice has absorbed the 500 ml of stock.
In the mean time you can:
Wash the asparagus and cut off the ends with a knife.
Bake them for 4 minutes in a pan with some olive oil.
Break the eggs and bake them (sunny side up)
in another pan with the olive oil.
Mix the asparagus with the rice and put the eggs on top.

Enjoy!
Don't forget to tag me on Instagram (@Laurinie_), if you have made this recipe!